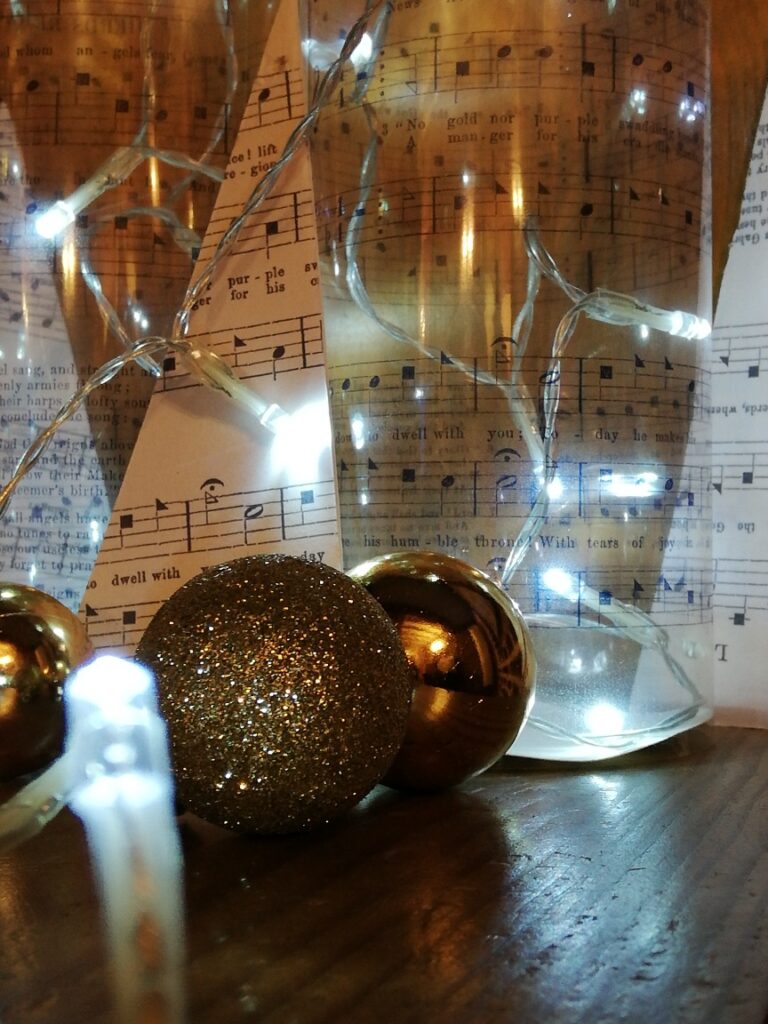 Season's Greetings to you all
Albeit muted.
Behind the scenes work over the last three months has seen a pulling together of projects, a catch up on administration and the working between 2 offices hence a later Autumn/Winter Newsletter.
The early autumnal months saw the first Trustee meeting since March. It was a socially distanced affair but we managed a face to face "proper" meeting. Annual reports, end of previous year accounts and updating of various policies were all on the agenda as well as the obvious year of Covid.
Archiving and website work has mostly dominated 2020 in place of everything else and the need for a safe website quickly became a priority in the late summer. We are extremely grateful to local web company Unicorn Designers for backing up, restoring, migrating, reconfiguring and such like. We are now able to update the autumn/winter news. As the viewer of the website, not much looks different but in the office, worry that all the hard work might be lost has been diminished!
Music
George Watson's Tune Book
An article which includes over 70 tunes from the Swanton Abbott tune book collated by George Watson in the late 1800s has now been added to the website. You can find this HERE. The tune book came to light as a result of the Village Music Project. Once finished with the book, a copy was made available at the Norfolk Record Office which is where Alan Helsdon found it. He transcribed the 70+ tunes and researched into George Watson. You will find a downloadable pdf and sound file (mp3) of each tune which appear in alphabetical order as well as information about George Watson, Swanton Abbott and Jenny Lind.
John Brown's Tune Book
In the summer of 2020 this tune book was added to the website and we have recently been contacted by "demon fiddler and geek" Flos Headford (The Old Swan Band, The Mellstock Band, Monty's Maggot English Ceilidh Band) who has very kindly offered to transfer these tunes onto an additional music notation system called ABC (devised by Chris Walshaw). This is currently being worked on and we hope to have this additional option on the page in due course.
The East Suffolk Country Band
As promised, the full article about this very popular band has been completed and you can now read about them HERE. Tapes of sessions that were sent to the Trust have been digitised and a limited number of CDs have been made. You can purchase one for £5 but please email info@eatmt.org.uk to check availability and place your order.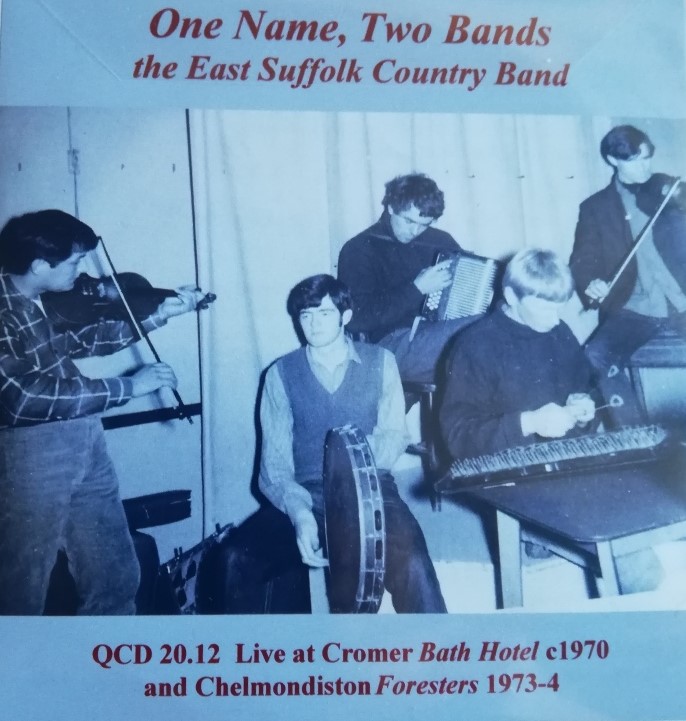 The Dave Cooper Collection
The first sort of this vast music collection has just been completed and the second sort about to commence. The floorboards are not groaning as much as they were in August and homes for the West Gallery music, World/Global Music and some of the Jazz have been given new homes. You can read about the progress HERE.
Dance
The stepdancing community celebrates the lives of Brian Whatling and Dusty Smith
It was with great sadness that we learned of the deaths of these two Suffolk Stepdancers over the last few months. They were regular dancers and judges at Stepdance Day and EATMT are indebted for their involvement and commitment to Stepdancing. We remember them with much fondness. You can read more about them both HERE.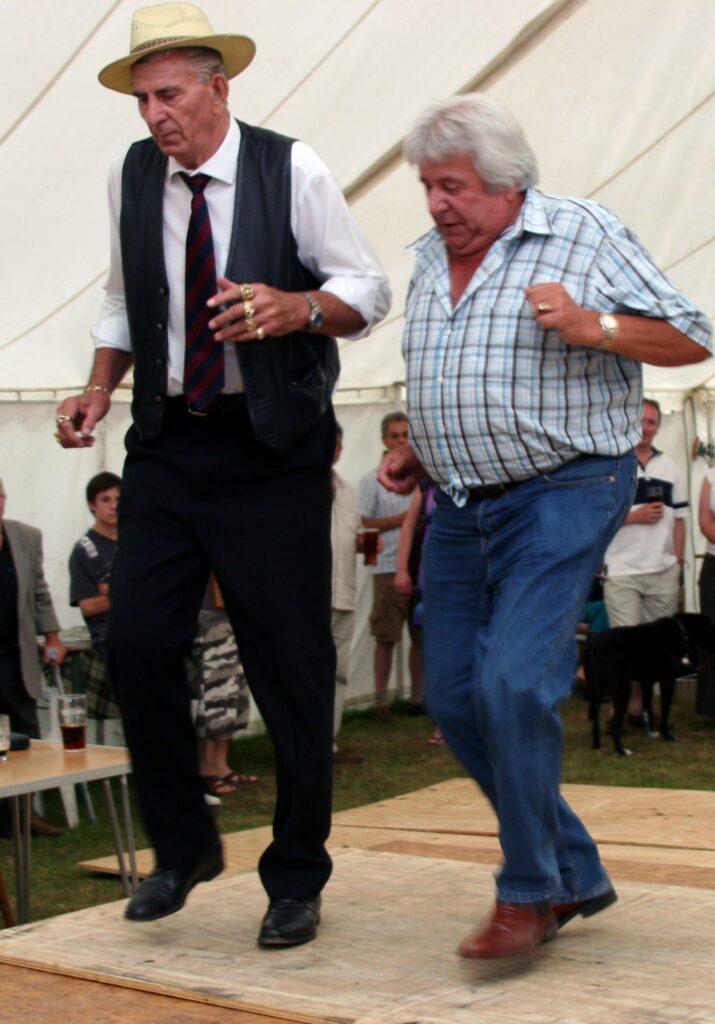 The 2020 Stepdance Film
Supported by the Instep Research Team, this 40 minute film is now available to view on youtube. We are very pleased with the result given the restrictions imposed upon us. Most of the filming took place outside and with a limited budget. The sound in places is poor but listening through headphones or with extra speakers helps. The article detailing the whole project (including a link to the film) can be found HERE.
Song
Harry Cox and Sam Larner
Two Bold Singermen and the English Folk Revival is a book by music journalist and social historian Bruce Lindsay and is now available to buy HERE.
Music Box Archive
After a busy term up in Newcastle, Megan Wisdom is aiming to be in Suffolk for a brief time and hopes to add more to this music project. Do keep dropping in HERE.
Jig Dolls
When Ivy and Albert Met Sally
Concertina player Sally Barrett has written an article about her jig doll Albert. He made an appearance at the 2019 Cider and Song Festival at the Museum of East Anglian Life and following a Lockdown sort out at home came across the paperwork that accompanied Albert and she tells us about his maker and first owner HERE.
Jig Doll Archive – indexing
The task of indexing Pat Pickles' archive has fallen to new volunteer Roderick. Roderick is a recent Maths graduate from Warwick University and is keen to get experience whilst seeking an appropriate Graduate position. The completion of this task will then enable us to upload the digitised collection on to the website.
Jig Dolls in care homes in Stowmarket
Katie and John Howson have almost completed the filming and creation of a digital training package to enable EATMT to take the collection of Jig Dolls into care homes for staff to use. We hope to roll this out physically in the new year.
We are very grateful to Stowmarket Town Council for providing the funding for this project and we were also delighted to receive some funding from the Concertina Charitable Trust which will go towards volunteer expenses in setting up visits and transporting the dolls across the town.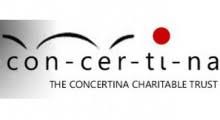 HOPE
With so many things still on hold, there is cautious optimism…An Event…Monday January 25th 2021 – John Peel Centre, Stowmarket

Independent Venue Week (IVW) runs across the whole country for a week at the end of January and this year, kicking the week off at the John Peel Centre for Creative Arts in Stowmarket, EATMT have been invited to programme an evening of East Anglian Story and Song.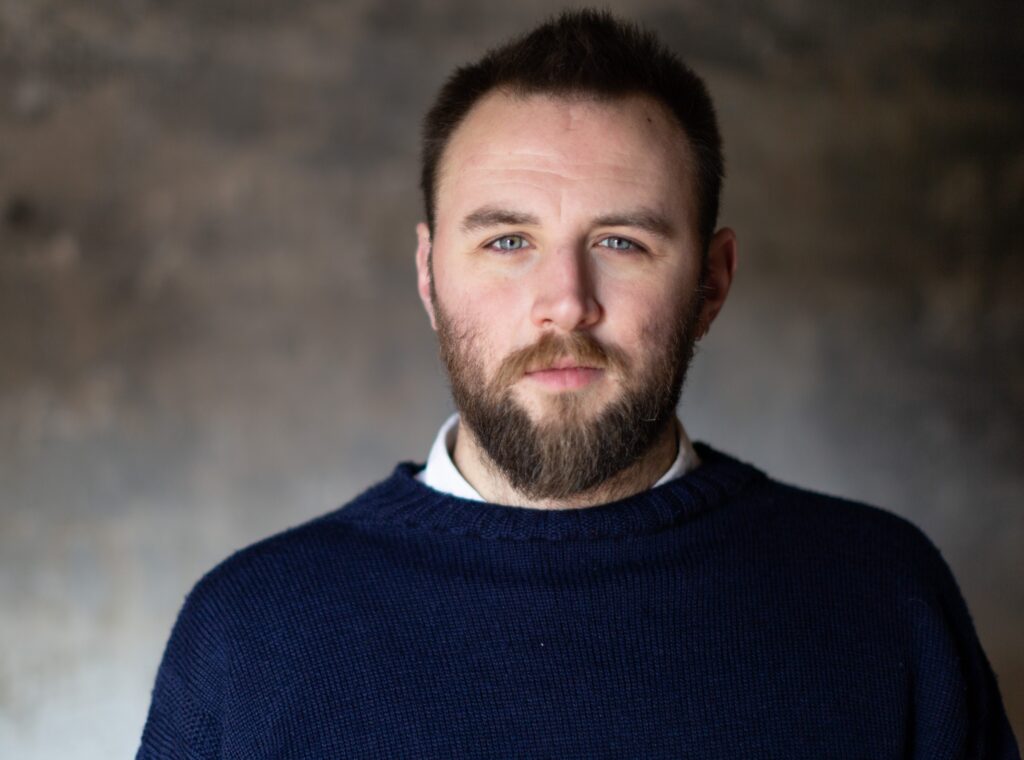 IVW's aims are to promote the small venues across the country who are the backbone of the live music scene and the event this year more than ever is more important than ever. In "normal" times, the John Peel Centre seats an audience of 100 and this has been substantially reduced to 35 but the team in Stowmarket are determined to take part in the event and showcase a wide genre of artists at its venue. Join Nick Hart for Traditional Songs from East Anglia and The Yarnsmith of Norwich for stories of East Anglia. Tickets are £10 and VERY LIMITED so please show some support for the venue and the two artists and head to the John Peel BOX OFFICE.
HELP!
Memories of Ruth Askew at the Blaxhall Ship
Folk East organiser John Marshall Potter has put a plea out for peoples' memories and recollections of melodeon player Ruth Askew from Hampshire joining Oscar Woods and the company at the Blaxhall Ship in 1979/80. For more details read HERE
Join our Friends Membership Scheme
If you like what we're doing, please do consider joining the Friends' membership scheme. Click HERE to complete the membership form.
Instrument Hire
Melodeons, concertinas, dulcimers….will 2021 be the year you learn to play a new instrument? Read about the scheme HERE or email info@eatmt.org.uk for details.
Books
Visit our shop for our publications

The way this scheme works has changed! Please note that after the end of 2020, Recycle for Charity will no longer accept the pre paid envelopes. Instead, you can arrange for a pre paid label directly with the company – you can still select the East Anglian Traditional Music Trust as your chosen charity and instead of £1 per cartridge, we can get as much as £2 so we urge you to continue using this scheme. There is a minimum number of cartridges you can send in order to qualify for a free postage label though this generally equates to 2-3 cartridges. Alternatively, if you are local, please feel free to leave your empty cartridges for us via the Museum of East Anglian Life (but not during Lockdowns). Every little helps – both the Trust and the environment. For more information about this scheme, please see https://www.recycle4charity.co.uk/.
Supporter thanks for 2020-21
We are very grateful for the continued support from volunteers who have helped in various ways with the Trust's work over this difficult year.
As well as the regular contributors to the articles on the website, and helpers in the offices, this newsletter also gives a specific shout out of thanks to the Digital Copy Centre in Stowmarket for turning around a last minute postal newsletter and giving us a ridiculously good rate for doing so. Also to Revel's Music and Geoffrey Reeve-Black for purchasing the Trust's 2 mountain dulcimers and finding them homes. We are also very grateful to Chris Manning of Misty Mountain Music records and Gwyn and Owain Thomas of Thomas Rare Books who have given their time and advice with the Dave Cooper Collection.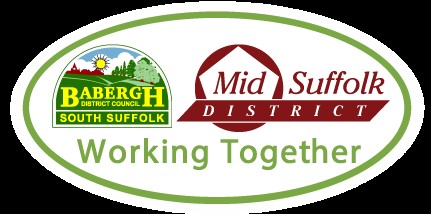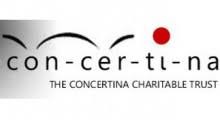 The Scarfe Charitable Trust
The Alfred Williams Charitable Trust
Friends of EATMT