2023 Volunteer Call Out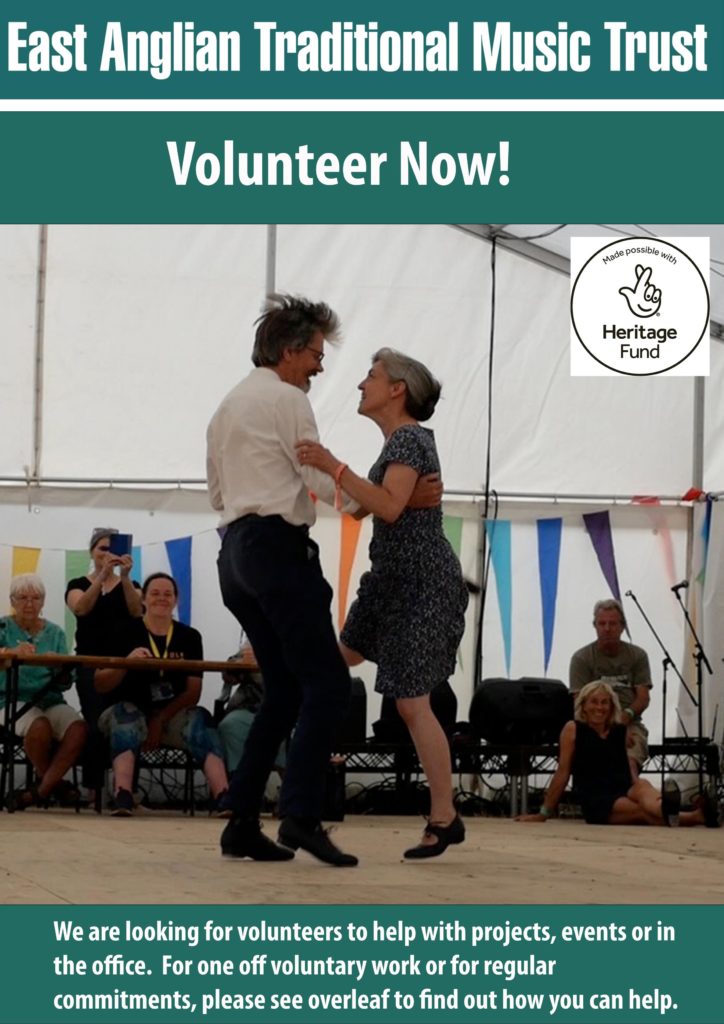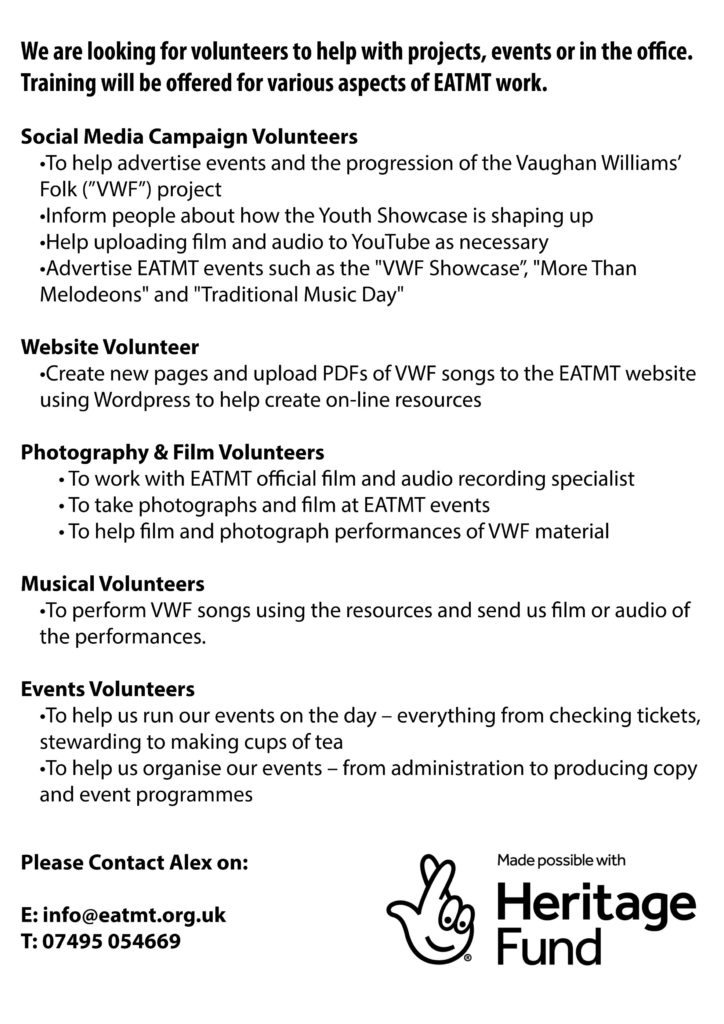 We have a team of great volunteers without whom EATMT would struggle to exist. Most of them are also long standing Friends of EATMT. It is these treasures who have helped enable EATMT to continue in recent times of change. Traditionally our volunteers helped us regularly with preparing newsletter mail-outs and Friends information, and also with events, by setting out venues, stewarding, catering, fundraising etc. We also have also had a few people with more specialised talents, such as photography and music transcription. In recent years, this has extended to archiving, adding articles to the website and researching. Do get in touch if you think you can help – we're always glad to welcome new volunteers!
Many of the photographs on this website have been taken by supporters of EATMT, including John Halliday, Paul Johnson, Chris Gill, Ayla Bedri, Susan Bell, Gayle Wade and Peter Gaskin.
See also GET INVOLVED.