EATMT Events 2022
More than Melodeons – Saturday 28th May 2022, Wingfield Barns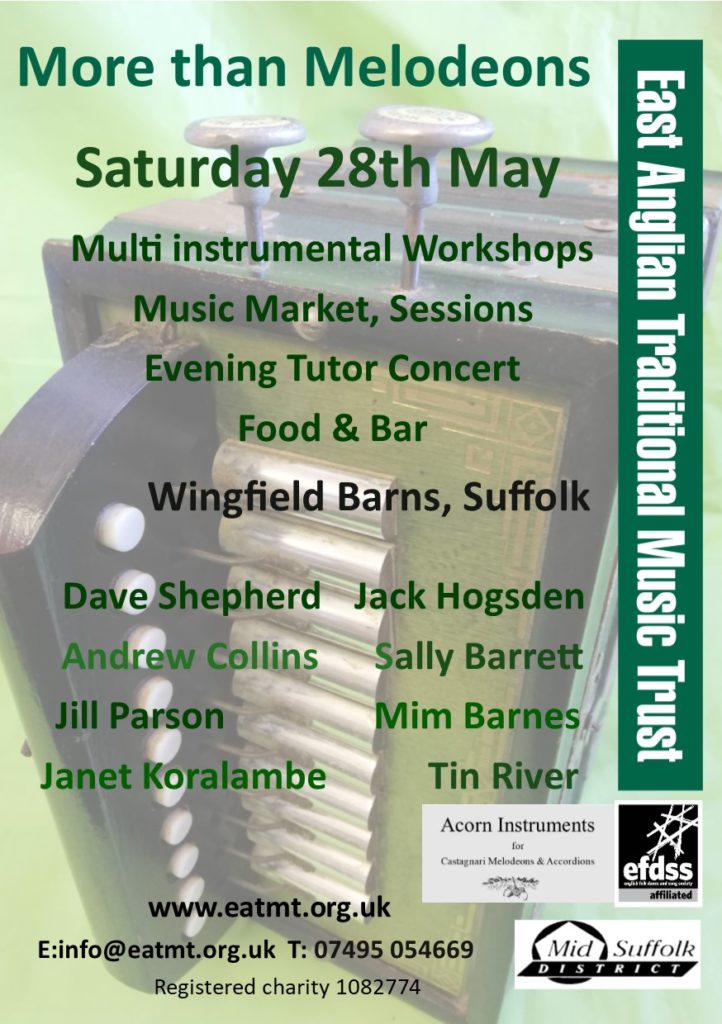 Dave Shepherd – Fiddle and Ensemble workshop
Jack Hogsden – Melodeon workshops
Jill Parson – Melodeon workshop
Andrew Collins – Anglo Concertina workshops
Sally Barrett – English Concertina workshop
Mim Barnes – Whistles workshops
Janet Koralambe – Vocal workshop
Bookings open! See HERE for more details
Traditional Music, Song & Dance at Strumpshaw Tree Fair led by Hushwing and Friends – Saturday 16th July 2022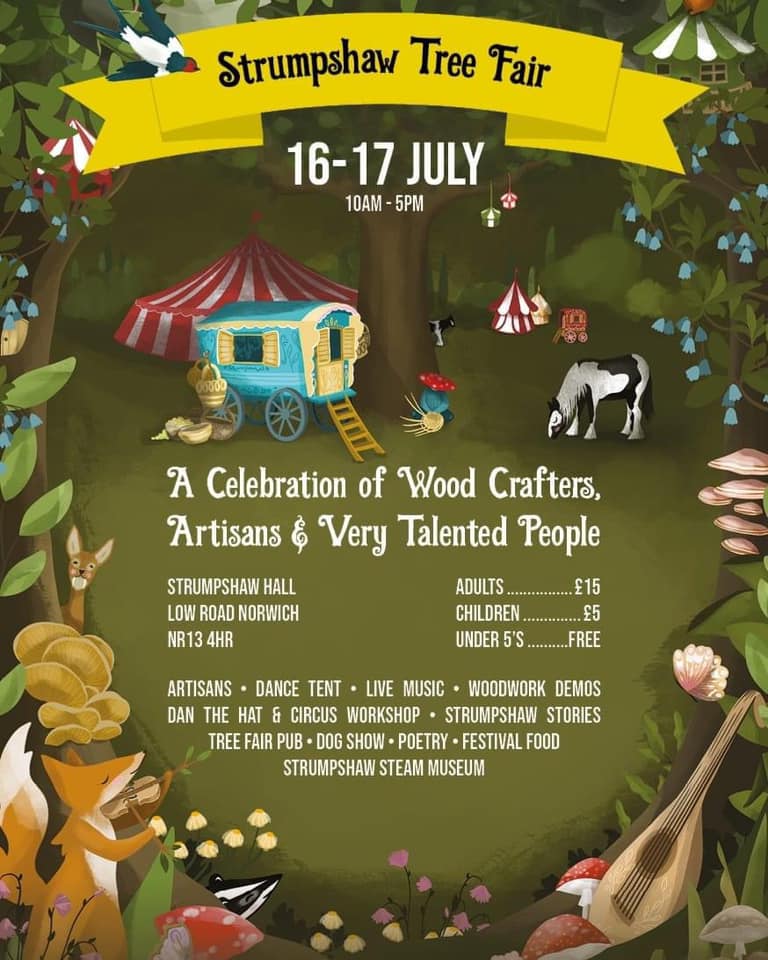 We are delighted to have Chris Holderness organising another visit to the wonderful Strumpshaw Tree Fair on Saturday 16th July for a show of traditional music, song and dance. Hushwing will be the resident band and we welcome other musicians, singers and stepdancers who might be interested in helping putting on a show! Do get in touch if you'd like to join us.
Stepdance Day – Sunday 24th July 2022
Chippenham Village Hall, Cambridgeshire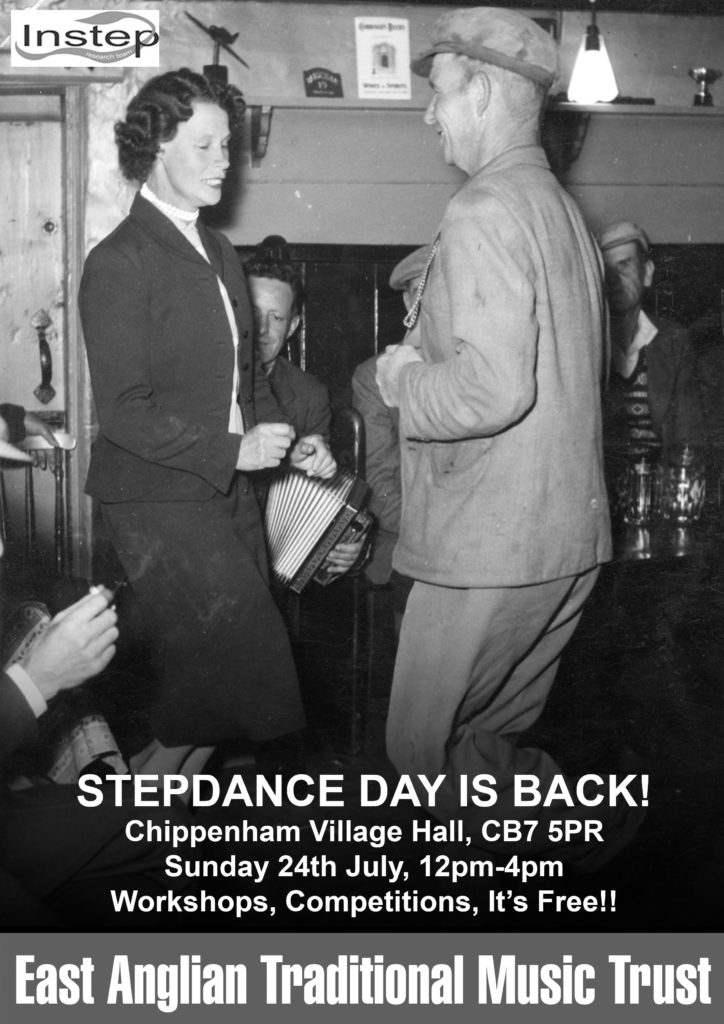 We'll be taking over Chippenham Village Hall in Cambridgeshire for this event. You can visit the Thrapp Arms nearby for refreshments.
More details to follow in due course.
FolkEast – 19th-21st August 2022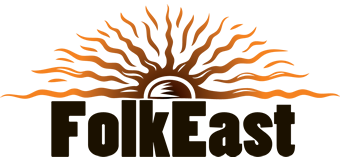 Come and join us at this lovely weekend festival. We will be running a stall as well as the second FolkEast Stepdance Competition.
Friday 9th September 7.30 and Saturday 10th September all day and evening in STOWMARKET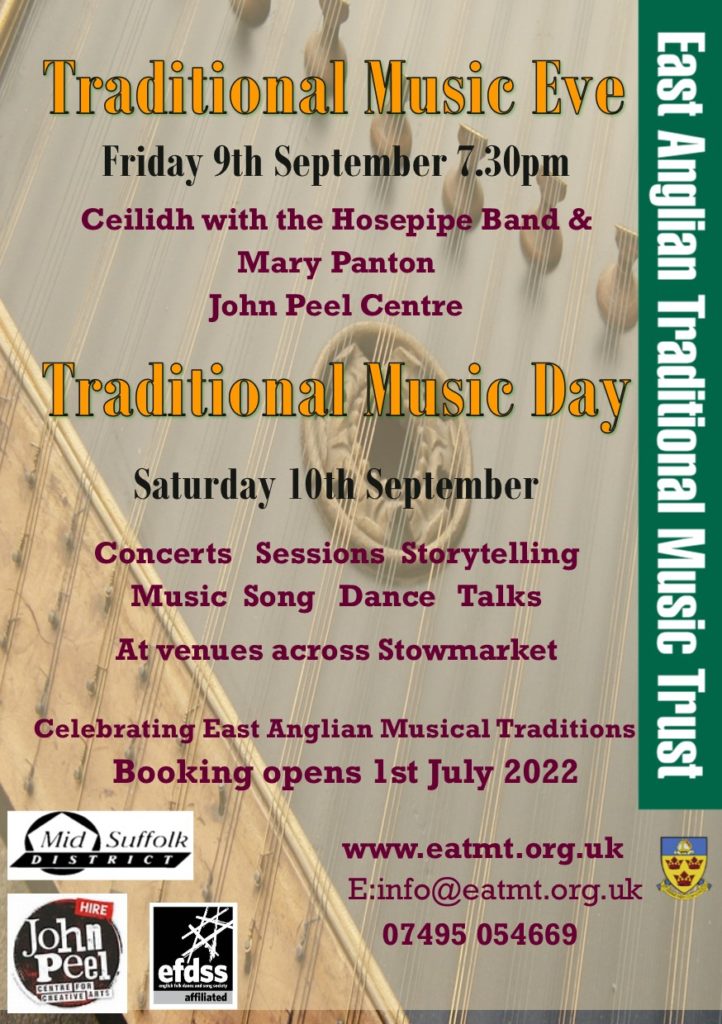 Please visit HERE for further details about this event. Booking opens 1st July 2022.