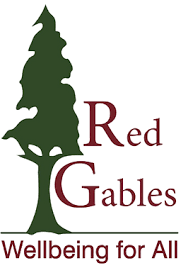 A selection which will lead you on to all sorts of other discoveries!
Red Gables is the new home of the East Anglian Traditional Music Trust. It is run by Mid Suffolk Voluntary Organisations Forum (MSVOF) and its tenants, as well as EATMT include:
Ace Anglia (an independent advocacy organisation)
Achieving Aspirations offers short breaks for carers of children and adults with additional needs
BSEVC offering community transport, Suffolk Carers and later life support
Gables Therapies offering complimentary therapies
RSVP Trust which offers a better quality of life to people in the UK and Africa
Suffolk Axis offers friendship and support to older people including adults with physical and/or sensory disabilities
Synthesis Media is a small publishing group specialising in print and digital media products for the scientific and process markets
Events and listings in East Anglia and London
Mardles is an excellent online resource for events and much more covering much of the Eastern Counties. Suffolk Folk and Norfolk Folk are amalgamated with this organisation. It previously published the monthly Mardles magazine.
Essex Folk Association Regularly updated events diary for Essex and beyond.
Publishers of EFN magazine four times a year.
Peterborough Folk Diary Regularly updated events diary for Cambridgeshire and beyond.
Hertfordshire Folk Association also publishes a magazine regularly.
Folk London produces a regular magazine. Also covering London, the Folk and Roots website has folk club listings and other information.
National Organisations
Mental Health in the Music Industry is a new guide aimed at musicians and those who work with musicians. 'Research suggests that artists and performers are seven times more likely to experience poor mental health. This in-depth and comprehensive guide aims to raise mental health awareness amongst performers and musicians, promote healthy practices for mental wellbeing, offer useful tools and resources, and suggest helpful charities and support organisations that may be particularly useful to musicians'.
English Folk Dance and Song Society The long-established national organisation for folk music, includes the Vaughan Williams Memorial Library, which houses the biggest archive of folk music in the country. They also publish books and recordings and organises educational projects.
Musical Traditions * Internet magazine with masses of articles including Keith Summers' survey of traditional music in east Suffolk in the 1970s, Sing Say or Pay and a number of articles by Chris Holderness about north Norfolk – click here for an index. Musical Traditions also issue CDs featuring several recordings from the region**.
*As of the Autumn of 2020 this fantastic website is migrating to the Mainly Norfolk website as Musical Traditions' founder Rod Stradling eases his foot off the pedal!
**In a bid to secure the record label of more than twenty years "Musical Traditions Records", a series of new Musical Traditions releases is planned by One Row Records from January 2021. See also 'Useful Retail Outlets' below.
Folkopedia is another excellent online resource for traditional song, dance and music in England and beyond. Contributors are positively encouraged to add to this website.
If you want to know more about Dulcimers, the Nonsuch Dulcimer Club is a great resource and for specifics about the East Anglian Dulcimer, in addition to this website, East Anglian Dulcimers (a website run by Katie and John Howson) is also a comprehensive site. Richard Blake Dulcimer player, restorer and instrument maker is also worth visiting.
For step and clog dance research which relates to styles far and wide, the Instep Research Team have a website to visit. From 2019 to 2021 we are very grateful to their support for our annual Stepdance Day.
For traditional and folk songs, you can visit the Traditional Song Forum website for extensive information. They also host an excellent discussion group.
The Roud Folksong Index is a database created by Steve Roud with references to over 25,000 folk songs collected from the oral tradition (in the English language) from all over the world. The Vaughan Williams Memorial Library at EFDSS host this online database.
The Village Music Project is home to manuscripts of music from all over the country.
The Peter Kennedy Archive details his visits around the British Isles focusing on the 1950s when Peter recorded traditional musicians and local customs whilst working on the BBC's 'Folk Music and Dialect Recording Scheme'. It's a super interactive website providing links to notes and sound recordings within the British Library Archive. For additional details on Peter Kennedy you can visit FolkTrax.
Regional organisations
Other regional organisations include Folkworks (now part of the Sage Gateshead) in the north east, Wren Music in Devon, Yorkshire Folk Arts and Ryburn Three Step in Yorkshire, Folkus in the north west and in the south you will find FolkActive. In the east, there's us, the East Anglian Traditional Music Trust as well as Oral Traditions of East Anglia.
Folk Archive Resource North East A treasure trove of music and information about the traditions of north east England.
The East Anglian Film Archive is a real gem if you want to view film footage relating to traditional music making in the region. See this link to the "Here's a Health to the Barley Mow" film from 1955 at the Blaxhall Ship by Peter Kennedy.
Radio shows
Sue Marchant's Ely Folk Show is on a Monday evening 7-9pm (Spotted in Ely Radio Station)
West Norfolk Radio with Jane Clayton. Jane hosts the Sunday show at 7pm and the Thursday Specials and other occasional outside broadcasts.
Mike Norris hosts the weekly 2 hour long EFDSS Classic Folk Show
The Folk Show BBC2 with Mark Radcliffe
Folk Radio founded by Alex Gallagher this is an online music journal containing news, reviews, interviews, complementary shows and playlists.
The Traditional Music Hour on Resonance FM with Kevin Sheils and Reg Hall
Useful Retail outlets
Veteran is the Traditional Folk Music Label which is the biggest supplier of East Anglian traditional music. If you're looking further afield, you will also find traditional music from across the British Isles on this website.
One Row Records is an independent record label founded in 2019. It was set up to commission, release and promote high quality Traditional English Music. As well as releasing new material on the One Row Records label, it also has an Archive Recordings section which includes releases from the Musical Traditions and Veteran labels.
Oral Traditions is a site specific to Traditions of East Anglia in 'music, song, wisdom, history and cultural identity'. Its shop includes books, CDs and DVDs.
Wesson Accordions Supplier of hire melodeons to the East Anglian Traditional Music Trust, and specialist supplier of new and used melodeons.
Music Room Folk music instruments and accessories.
Hobgoblin Folk music instruments and accessories.
Dave Mallinson stocks a wide range of books and tutors on his website.
Hedingham Fair stock books on traditional song, dance and music and folklore, as well as a distinctive range of greeting cards and t-shirts on folk music themes.
If you know of an traditional music, song or dance links from East Anglia, please let us know by emailing us