We have published several books which can be purchased below. Our very latest publication is the long awaited Jig Doll book, The Brightest of Entertainers.
Each book includes a P&P price for the UK. If you are ordering outside of the UK, please email info@eatmt.org.uk before placing an order for the overseas postage cost.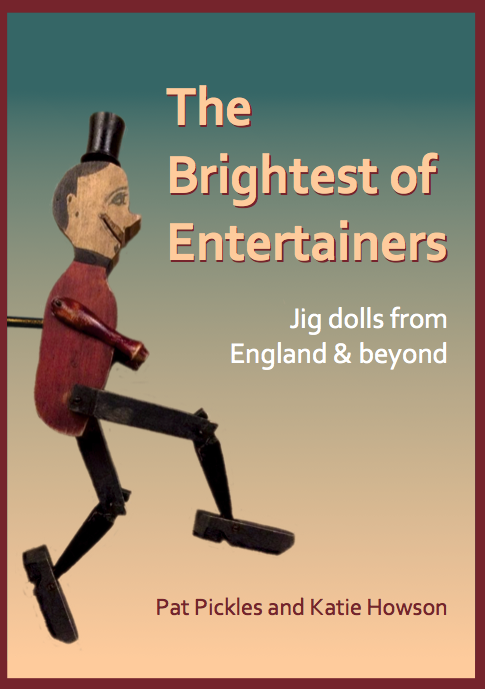 The Brightest of Entertainers by Pat Pickles and Katie Howson
Jig dolls are fascinating and elusive; they are percussion instruments, dolls, puppets, toys, wooden artefacts and elements of social history. They feature in traditional music, folk art and local history. This eagerly awaited book is a revised and signifcantly expanded edition of the seminal work on jig dolls by Rennie and Pat Pickles (1988). A huge amount of new content and a bibliography and index have been added. It now has 104 pages and 106 illustrations, the majority in full colour. This edition pieces together a history from descriptions, printed references and museum examples and goes on to present three case studies (Yorkshire, East Anglia, and the Seth Davy legend). Reaching beyond the British scene, it explores evidence of dancing dolls in Europe, the United States and Canada, Australia and Africa, and surveys commercially produced jig dolls and mechanical dancers before concluding with a round-up of recent developments and innovations. £11.00 + £2.00 p&p
£13.00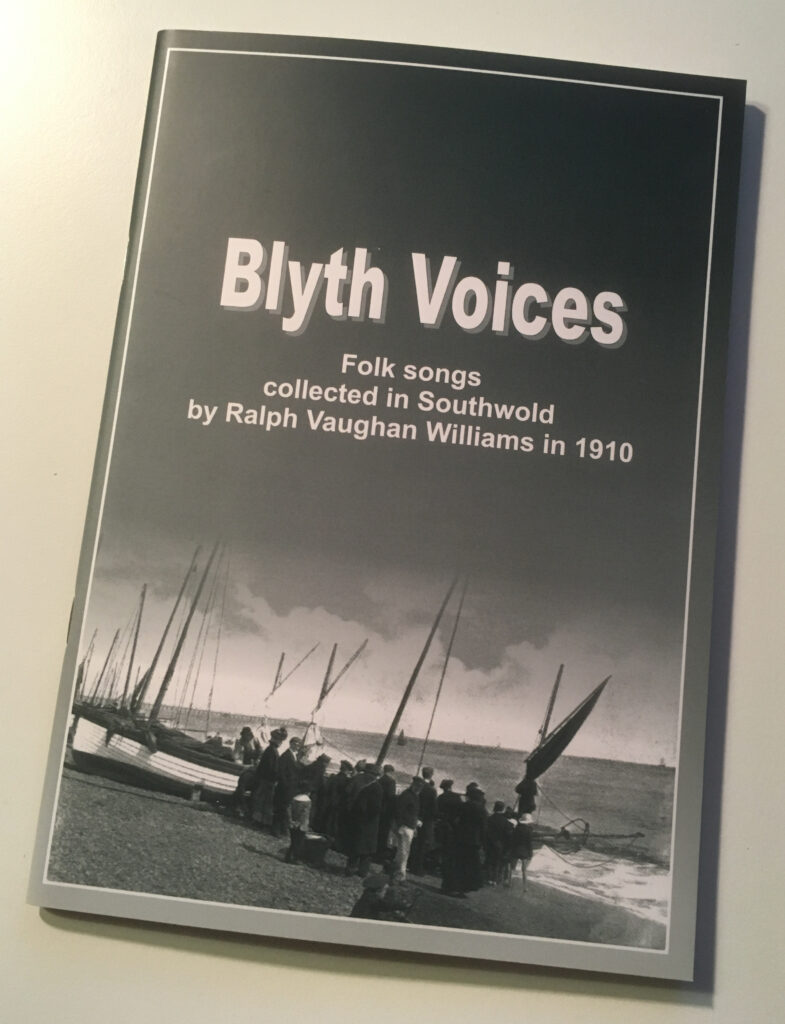 BLYTH VOICES
Folk Songs collected in Southwold in 1910 by Ralph Vaughan Williams (A5, 45 pages, high quality print, card outer cover) £5.99 + £2.50 p&p
£8.49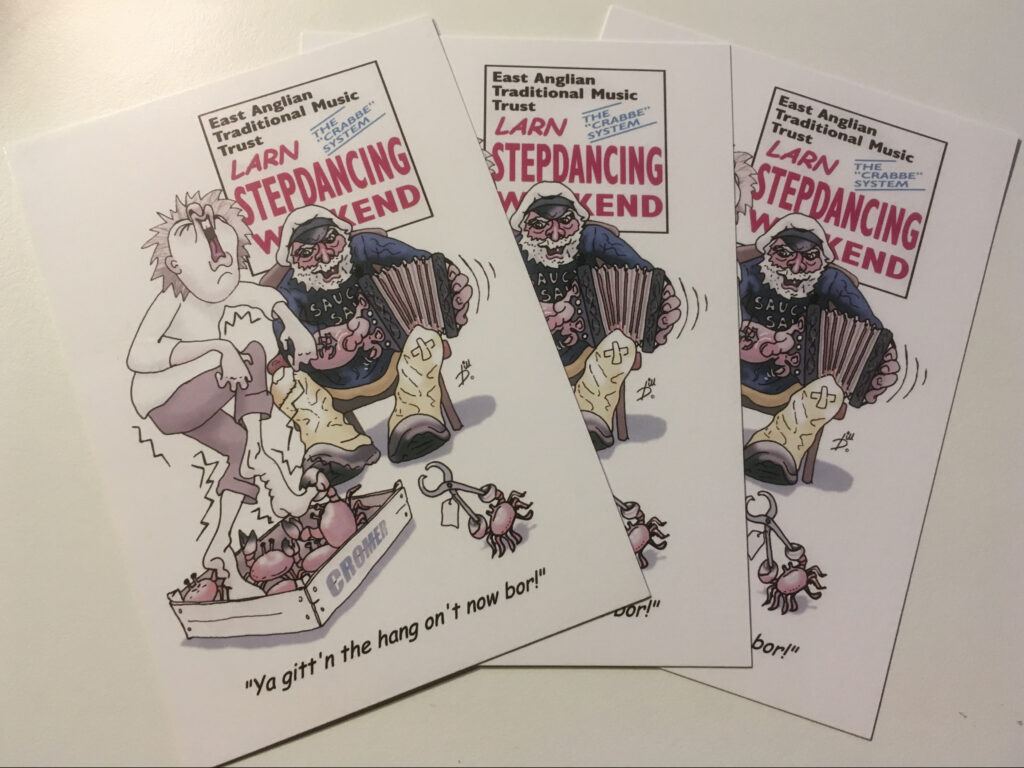 LARN STEPDANCING POSTCARDS
The CrabbeSystem – Comedy Stepdancing Postcards Cromer Crabs will keep you dancing! 5 for £3.00 including postage
£3.00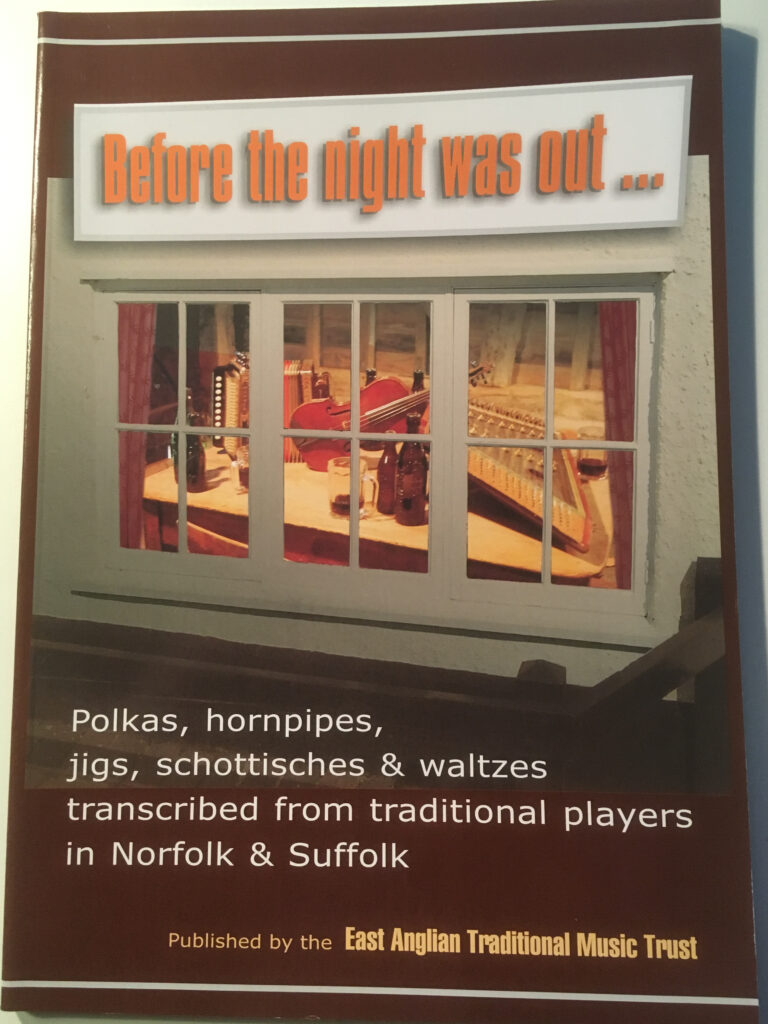 Before the night was out…
'If I heard a good tune I'd have it before the night was out…' And now you can too with our selection of polkas, hornpipes, jigs, schottisches & waltzes transcribed from traditional players in Norfolk & Suffolk. This book aims to shed light on the way in which traditional music in Norfolk and Suffolk has thrived and mutated during the twentieth century, as well as providing a resource for practising musicians. It includes tune books, biographies, and guidance on how to interpret and play this music. £10.50 +£2.00 p&p
£12.50
Following publication of Before the Night Was Out, we realised there was a page missing (Billy Bennington's Gay Ladies Polka page 2) – if this has not been included in the delivery of your book, you can download that page below
In addition, Steve Dumpleton who was transcriber for the original book has recently added a sheet with minor errors. Once printed off, each line should fit over the appropriate line in the book should you wish to use this errata sheet in this way. Download appears below
JIG DOLLS FOR SALE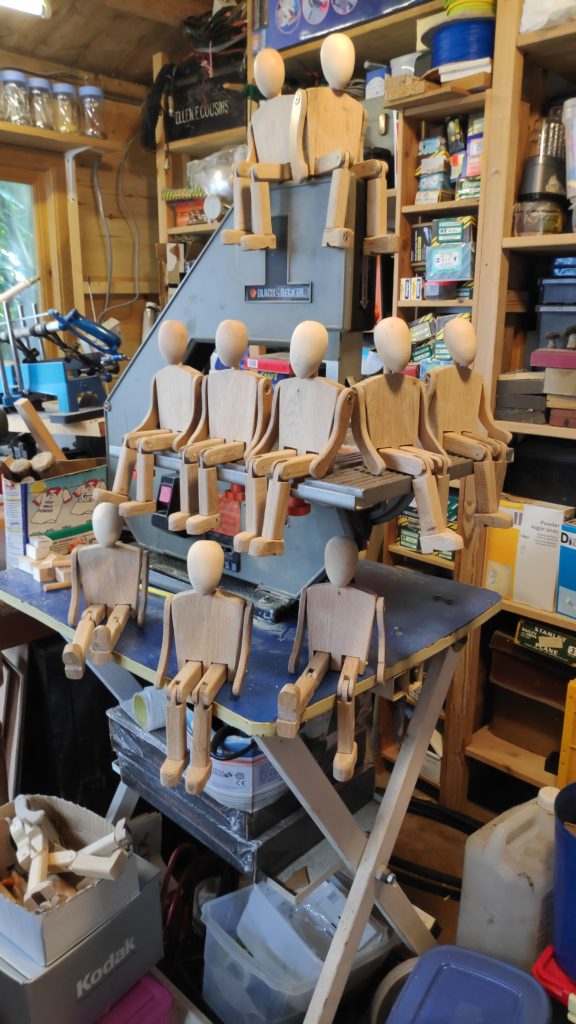 Thanks to local craftsman Peter Cousins, we have a limited number of Jig Dolls for sale (complete with back stick and board). Priced at £45 – please contact EATMT for availability in the first instance (info@eatmt.org.uk)
INSTRUMENTS FOR SALE
We have a small selection of instruments and books for sale – some belonging to EATMT and some we are selling on behalf of their owners following our March 2022 Sale event. See HERE for the current listing.