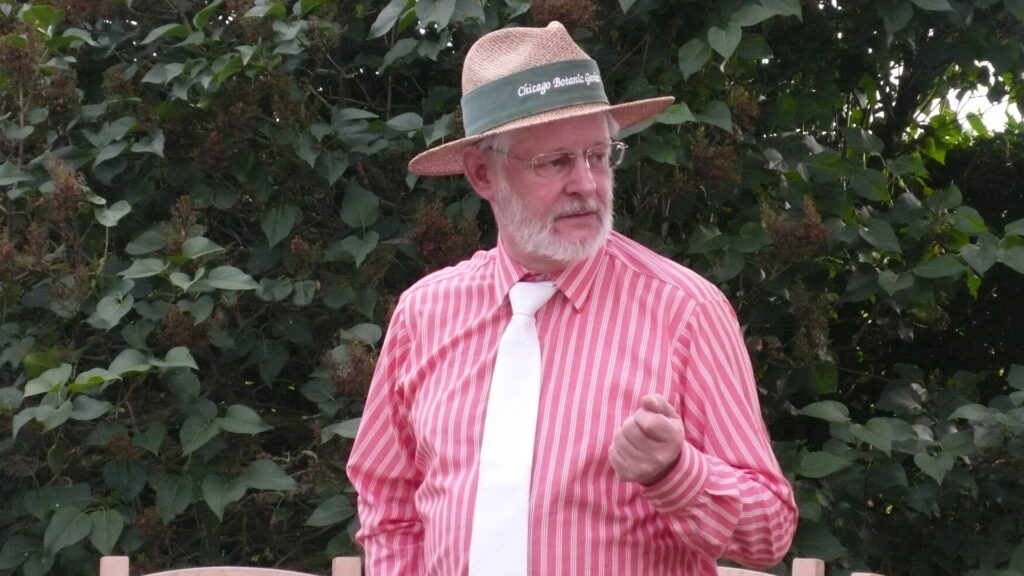 Early in March 2020, Trust Administrator Alex Bartholomew spoke to Dave Cooper on the phone who, having been given a terminal cancer diagnosis, wanted EATMT to take charge of his substantial music collection. We had agreed that a visit to see Dave in West Norfolk and what the collection contained was in order, but that visit didn't happen because 10 days later Dave sadly passed away. For more on Dave Cooper's musician profile see HERE.
We are grateful to Dave's friends John Heather and Peter Booth for contacting Dave's daughter Hannah and we are indebted to Hannah for contacting us and ensuring that we had access to the items Dave wanted the Trust to take charge of.
In August 2020, a van was hired and two trips to Weasenham St Peter in West Norfolk were made to collect Dave's bequest. 'Eclectic' doesn't do this collection justice and the size of it has meant EATMT have rented an attic room in Stowmarket's Red Gables – a beautiful large Victorian house which rents 75% of its office space to local voluntary/charity organisations.
Boxes and boxes of vinyl, cds, tapes, mini disks and reel to reel were transferred from Dave's bungalow to the Red Gables attic room. Much of these boxes contained Dave's recordings of the folk clubs he had been involved in and also concerts of the Norfolk West Gallery Quire which he sung in. A few boxes full of books and a couple of musical instruments were also included.
The first sort of music was completed in December 2020. We removed all taped copies of commercially available LPs and CDs as these are governed by strict copyright laws, as well as the recordings of many radio programmes of a folky and non-folky nature. His remaining musical collection was divided into Classical, English Folk, Irish Folk, American Folk, Scottish and Welsh Folk, Jazz, Easy Listening, European and Global/World Music.
We have kept, as part of the EATMT Archive, anything to do with East Anglia and 'Traditional' Music including LPs and CDs by people connected with East Anglia like Peter Bellamy.
The Global Music collection has been donated to radio presenter Brad Young who presents The Gap Year Show on Friday nights at 6pm on IOR (Ipswich Online Radio). Brad has dedicated a weekly slot to play some of these donations and gives the EATMT a great plug in doing so on every show. We feel certain that Dave would have been delighted that these will be getting this continued airing. It's a super show and well worth listening to.
IOR writes: Going Digital with IO Radio's 'The Gap Year Show'
We have recently completed a 'World Music ' project with IO Radio's specialist music programme The Gap Year Show.
The programme's host Brad Young was invited in to EATMT's collection room to cast his eye over the contents of a recent bequest from Dave Cooper. The bequest not only contained thousands of songs across the range of traditional music; it was also packed with albums and CDs from across the world.
Among the highlights were a fascinating cluster of East European music from the communist period, an amazing collection of Alan Lomax's work from all around the planet, as well as a copy of a rare signed album by S.E. Rogie. Brad was 'staggered at the breadth' of the collection and spent time highlighting specific artists who he would love to play on the Gap Year Show.
Such was the success of the meeting that he has decided to insert a special weekly slot in the show dedicated to EATMT and this collection.
Brad would like to say thanks to Alex and everyone at EATMT for their help and support with this project.
IO Radio is a community based radio network for young people in Ipswich and the show goes out live on IO Radio at 6:00 p.m., on Friday evenings during lockdown. It is available via the mixcloud website thereafter. Simply type in Mixcloud then search for 'The Gap Year Show' in their search bar. You can either scroll down or use the filter button to find past shows.
All recordings, books, ring-binders of choir pieces and memorabilia relating to West Gallery Quire and the several choirs of this sort David was involved with were delivered to Barbara Randell of the Norfolk West Gallery Quire. She also undertook to look after a small quantity of hymn books and Gospel music in print.
Half a dozen boxes of Shape Note material were delivered to Dr Ian West in Telford. This was similar in size and type to the West Gallery material.
A large amount of the Jazz collection has been passed on to the Jazz Centre UK – a national charitable organisation based in Southend, Essex. This centre is a fantastic resource and is the only one of its kind in Britain. It's founder, Digby Fairweather has a link to Red Gables and so we're delighted to be able to pass relevant music over to this great organisation. That these records and cds will be played and enjoyed by others is the Trust's main aim and giving something back to similar organisations like ourselves feels like the right thing to do – especially in these difficult times. We feel sure Dave would have approved!
In January and February 2021 the collection underwent a second sort and a push to rehome the remaining items took place.
In early March 2021, around the first anniversary of Dave's death, no less than 18 boxes of cassettes (equating to approximately 1800 cassettes!) and around 50 minidiscs were delivered to Phil Hind in Eastwood near Nottingham who is involved with Folk Clubs in the Nottingham area that David attended or ran. These are the Robin Hood Folk Club, Traditions at Tiger and Folkwaves. A small number of cassettes relating to a few more clubs and Festivals has yet to be paired with helpful, local volunteers but the majority have now been rehomed.
Rita Gallard of Norwich undertook to listen to and create a catalogue of the 39 reel-to-reel recordings and found material from David's days in London as well as later in Nottinghamshire. She tells me the most interesting part was 'interviews with women discussing sponge cake baking, cream and other food products,' but we don't believe her! It has yet to be decided what to do with these tapes, but some may be digitised.
We sought advice from a three local record dealers and market traders and in February 2021 Chris Manning from Misty Mountain Music bought the remaining records and CDs for a good price (mistymountainmusic@hotmail.com – 07931 654879). Chris has a real passion for all music and runs a very popular stall at Bury St Edmunds markets on Wednesdays and Saturdays and you can find him at Ely market on Sundays. The money raised from the sale of these records to Chris will go back into archiving the collection that is relevant to traditional music in East Anglia.
With the collection was Dave's Martin guitar.  Dave bought the guitar in 1970 when he performed in the Philadelphia Folk Festival.  A friend of Dave's has purchased this guitar from the Trust and the money from this sale covers most of the rent due for the next year on this collection room which buys us time to sort thoroughly. In due course a mandolin and a 3/4 Czech violin will be looking for new homes. Please EMAIL the Trust if you might be interested in either of these items!
There are also several books which will make an excellent resource for the EATMT office and as we sort more, ideas start to form. One item that intrigued us was a small 'Everyman Book of Ballads' which had a written note inside the cover saying that it survived the WW2 bombing of the Methodist Central Hall in Manchester and was pulled from the ruins of the bookshop under the Hall. After a bit of searching, Alan Helsdon contacted the Archivist of the Church and he was delighted to receive the book, responding with a couple of snaps of the bombed out ruins.
EATMT is extremely grateful to the warm welcome received from Robert Horn and the team at Red Gables and for guidance from Dave's friends – in particular John Heather and Peter Booth. Thanks go to volunteers Alan Helsdon, Gayle Wade, Nina Truin, Ian Trouse and Eammon Andrews who have given time to help with the sort. Also thanks to Chris Manning of Misty Mountain Music, Gwyn and Owain Thomas of Thomas Rare Books and Chris Edgecomb at Framlingham's Better on Vinyl who have given time and advice on the collection and to Rita Gallard for working on the reel to reel tapes.
Updated March 2021