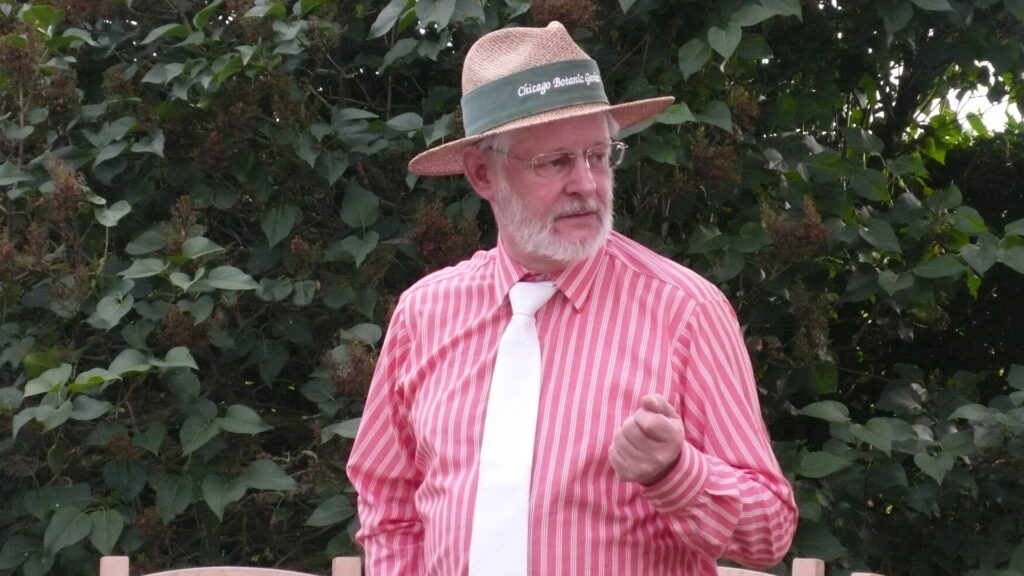 Early in March 2020, Trust Administrator Alex Bartholomew spoke to Dave Cooper on the phone who, having been given a terminal cancer diagnosis, wanted EATMT to take charge of his substantial music collection. We had agreed that a visit to see Dave in West Norfolk and what the collection contained was in order, but that visit didn't happen because 10 days later Dave sadly passed away. For more on Dave Cooper's musician profile see HERE.
We are grateful to Dave's friends John Heather and Peter Booth for contacting Dave's daughter Hannah and we are indebted to Hannah for contacting us and ensuring that we had access to the items Dave wanted the Trust to take charge of.
In August 2020, a van was hired and two trips to Weasenham St Peter in West Norfolk were made to collect Dave's bequest. 'Eclectic' doesn't do this collection justice and the size of it has meant EATMT have rented an attic room in Stowmarket's Red Gables – a beautiful large Victorian house which rents 75% of its office space to local voluntary/charity organisations.
Boxes and boxes of vinyl, cds, tapes, mini disks and reel to reel were transferred from Dave's bungalow to the Red Gables attic room. Much of these boxes contained Dave's recordings of the folk clubs he had been involved in and also concerts of the Norfolk West Gallery Quire which he sung in. A few boxes full of books and a couple of musical instruments were also included.
The first sort of music has almost been completed (December 2020). His collection has been so far divided into Classical, English Folk, Irish Folk, American Folk, Scottish and Welsh Folk, Jazz, Easy Listening, European and World Music.
The World Music collection has been donated to radio presenter Brad Young who presents The Gap Year Show on Friday nights at 6pm on IOR (Ipswich Online Radio). Brad has dedicated a weekly slot to play some of these donations and gives the EATMT a great plug in doing so on every show. We feel certain that Dave would have been delighted that these will be getting this continued airing. It's a super show and well worth listening to.
IOR writes: Going Digital with IO Radio's 'The Gap Year Show'
We have recently completed a 'World Music ' project with IO Radio's specialist music programme The Gap Year Show.
The programme's host Brad Young was invited in to EATMT's collection room to cast his eye over the contents of a recent bequest from Dave Cooper. The bequest not only contained thousands of songs across the range of traditional music; it was also packed with albums and CDs from across the world.
Among the highlights were a fascinating cluster of East European music from the communist period, an amazing collection of Alan Lomax's work from all around the planet, as well as a copy of a rare signed album by S.E. Rogie. Brad was 'staggered at the breadth' of the collection and spent time highlighting specific artists who he would love to play on the Gap Year Show.
Such was the success of the meeting that he has decided to insert a special weekly slot in the show dedicated to EATMT and this collection.
Brad would like to say thanks to Alex and everyone at EATMT for their help and support with this project.
IO Radio is a community based radio network for young people in Ipswich and the show goes out live on IO Radio at 6:00 p.m., on Friday evenings during lockdown. It is available via the mixcloud website thereafter. Simply type in Mixcloud then search for 'The Gap Year Show' in their search bar. You can either scroll down or use the filter button to find past shows.
The West Gallery Quire collection of music, recordings and books has been given to the Norfolk branch of this genre of music and gradually we will be making contact with the non East Anglian folk clubs that certainly pre Covid were up and running that Dave has a large number of recordings from.
A large amount of the Jazz collection has been passed on to the Jazz Centre UK – a national charitable organisation based in Southend, Essex. This centre is a fantastic resource and is the only one of its kind in Britain. It's founder, Digby Fairweather has a link to Red Gables and so we're delighted to be able to pass relevant music over to this great organisation. That these records and cds will be played and enjoyed by others is the Trust's main aim and giving something back to similar organisations like ourselves feels like the right thing to do – especially in these difficult times. We feel sure Dave would have approved!
We have sought advice from a couple of record dealers and market traders and for the collection the Trust doesn't need to keep, we hope to get a fair price. Monies raised will go back into archiving the collection that is relevant to traditional music in East Anglia.
There are also several books which would make an excellent resource for the EATMT office and as we sort more, ideas start to form.
With the collection was Dave's Martin guitar. Dave bought the guitar in 1970 when he performed in the Philadelphia Folk Festival. A friend of Dave's has purchased this guitar from the Trust and the money from this sale covers most of the rent due for the next year on this collection room which buys us time to sort thoroughly.
EATMT is extremely grateful to the warm welcome received from Robert Horn and the team at Red Gables and for guidance from Dave's friends – in particular John Heather and Peter Booth.  Thanks go to volunteers Alan Helsdon, Gayle Wade, Nina Truin, Ian Trouse and Eammon Andrews who have given time to help with the sort.  Also thanks to Chris Manning of Misty Mountain Music and Gwyn and Owain Thomas of Thomas Rare Books who have given time and advice on the collection.
As the collection is sorted and distributed, we will continue to bring you updates.
December 2020