The Yarmouth Hornpipe – October 2021
Filmed following the writing of Chris Holderness' article "A Hornpipe by Any Other Name", EATMT with the help of young film maker Katie Haines produced this film during the Covid-19 pandemic featuring Chris Holderness, Alan Helsdon and Fiona Davies.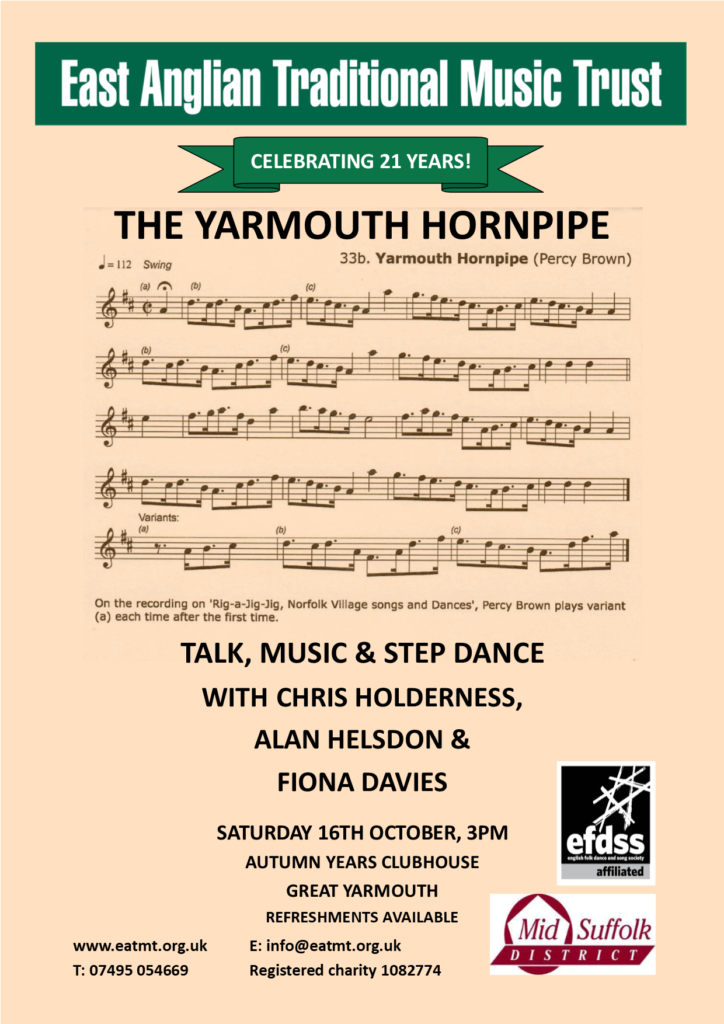 Jig Dolls' outing to Norwich – September 2019
[wpvideo OxFBBmz2]
With thanks to Linda Watterson for creating and filming and to Val Leggett for instigating!
Billy Bennington audio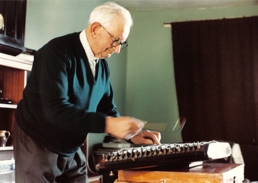 In August 2019, EATMT bought a dulcimer previously renovated by Billy Bennington and owned since 1976 by Wendy Godfrey. You can read Wendy's story here and hear her recording of Billy below which she made when she went to his house to collect the instrument in the mid 1970s.
Video via YouTube courtesy of John Spiers
This film was made by Anglia Television in 1976 and was filmed in the Bath Hotel, Cromer. (The link takes you to Chris Brady's youtube page).
"Swindon Viewpoint" is Britain's original and longest running Community television service and they have a vast number of films available online on issues of "public relevance" (Swindon Viewpoint) including some short films of a visit with the Old Hat Concert Party in 1983 to Swindon Folk Singers club with some familiar East Anglian musicians…
Introductions
Oh Joe
Cyril Stepping
Oscar Woods/Reg Reeder/Katie Howson
Billy Bennington
Tony Chaplin (1)
Tony Chaplin (2)