We are delighted to announce the launch of our new Podcast which was created thanks to funding from the "Covid Continuity Fund for Culture" provided by Suffolk County Council and was set up in February 2022. We were delighted to be in the capable hands of Jake Lee Savage – a young sound recordist from Suffolk – who was as keen to get involved in learning about the various musical traditions of East Anglia as he was to set up the technical side of things.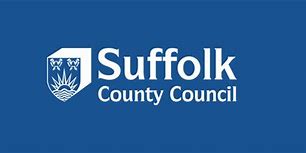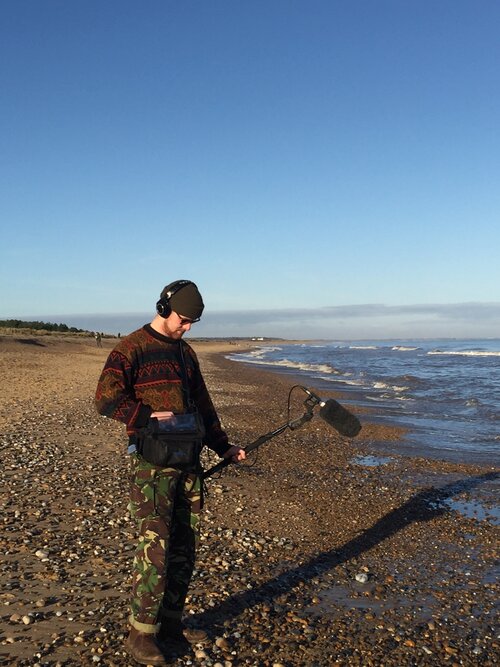 Jake writes:
Since February 2022, thanks to funding from the Covid Continuity Fund for Culture provided by Suffolk County Council, the trust commissioned me to set up a podcast called The EATMT Big Sky Traditions. The focus of this podcast is to tell the story of traditional music in East Anglia, particularly focusing on the people who perform it and what their background is. To me working on this project has been an absolute pleasure, and a real honour to be a part of. It felt to me that through setting up this podcast there were two main aims, firstly to document and record traditions and music that might eventually disappear, and secondly to create interesting content that will engage new audiences and hopefully keep these traditions alive into the future.
Jake was able to produce four episodes for this project. We hope that this is just the start!
Episode 1 – Step Dancing part 1 with step dancer Lennie Whiting and friend and musician Steve Matthews CCFC Project 2022
Episode 2 – Step Dancing part 2 with Mo, Lily and John and Steve Matthews CCFC Project 2022
Episode 3 – The Music Box Archive with Megan Wisdom CCFC Project 2022
Episode 4 – The Naked Piano with Richard Blake CCFC Project 2022
A set of 6 Podcasts for Vaughan Williams' Folk Project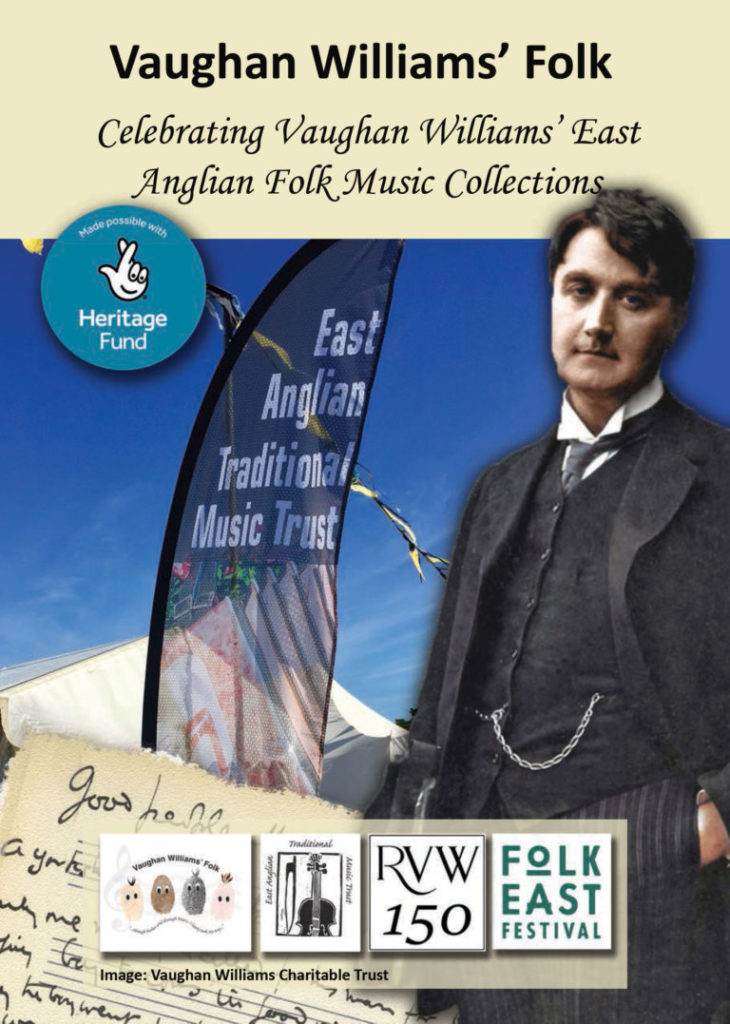 Between 2022 and 2023, EATMT was delighted to be working on a National Lottery Heritage Funded project called Vaughan Williams' Folk. Jake produced 6 podcasts and multiple films over the length of the project. You can find each individual podcast below, on the Big Sky Tradition page HERE and on our project webpage HERE.
Jake Lee Savage
I am a sound recordist with my primary background being in location and field recording, as well as in audio documentary production. I have worked on a variety of different projects, most recently a short piece for BBC Radio 4 on the Chicken Roundabout just outside of Bungay, and my true passion within the industry is giving a voice in the media to those who might not always have one or be represented.
Episodes for the Big Sky Traditions podcast will appear fairly regularly, with each focusing on a new topic or subject within the East Anglian traditional music scene. However I am incredibly keen that members of the trust, and those who follow it, get involved in creating brilliant new content! This would involve you finding the stories, researching them, going out and recording and then editing it together into a short piece to be featured on The EATMT Big Sky Traditions.
Hopefully in the near future I will be running some training sessions going over the basics of field recording, interviewing and audio editing, and how to go about creating your own segments to be featured in the podcast. If this is something that interests you please get in touch with me or the trust, and once we have confirmed interest we will go about setting up some dates. Also I should add if you feel like you have a story or know of a story that needs to be told, please feel free to get in touch with me via email, it would be pleasure to talk to you.
My email is jakeleesavage1@gmail.com and my website is https://www.jakeleesavage.com/