December 2021 – March 2022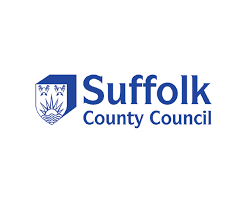 We were delighted to learn of the success of this fund which was applied for via Suffolk County Council's Culture, Heritage and Leisure department and administered via Mid Suffolk & Babergh District Council just before Christmas, 2021.
EATMT was joined by Heritage Project leader and musician Nicky Stockman who co-ordinated this project.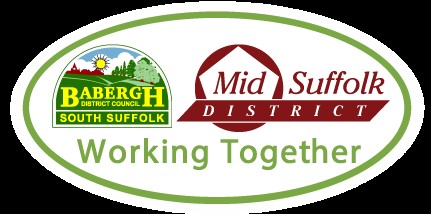 This funding enabled us to purchase a digital camera with accessories, an external hard drive and a laptop with the view to taking our digital work into the community and make it accessible to some of our supporters who don't have internet access.
We also worked with local sound recordist Jake Lee Savage who helped us delve into the ever growing popular world of podcasting. So far four podcasts (Podcast 1 Stepdancing – featuring Lennie Whiting and Steve Matthews; Podcast 2 – featuring Megan Wisdom and the Music Box Archive; Podcast 3 Stepdancing part 2 – featuring Mo Allum and Steve Matthews and Podcast 4 The Naked Piano featuring dulcimer player Richard Blake) have been released and you can access those in the links below. Jake will also pass on his skills to enable us to continue producing future podcasts. We now have a Podcast Page which can be found on the Trust's website's main menu where there are also direct links to each episode. Further podcast episodes will appear on this page.
Youtube: (6) EATMT Big Sky Tradition Podcast – YouTube
Spotify: https://open.spotify.com/show/2483JE38068BYlXIPAomYB?si=35b5b8df3aa64aae
Audible: https://www.audible.co.uk/pd/The-EATMTs-Big-Sky-Traditions-Podcast/B09STF1RT8
Amazon Music: https://music.amazon.com.br/podcasts/0c337362-adee-42ad-a09f-907fc1f1769c/the-eatmt's-big-sky-traditions
In February, with our newly acquired digital camera we filmed two short films – a demonstration on broom dancing and the story of the Suffolk Miracle with thanks to Erin and Lucy Brown, Gordon Phillips, Nicky Stockman and young film maker Katie Haines. Both films can be found on our Youtube page. The first film, The Suffolk Miracle, can be viewed HERE. The second film on the Broom Dance can be viewed HERE.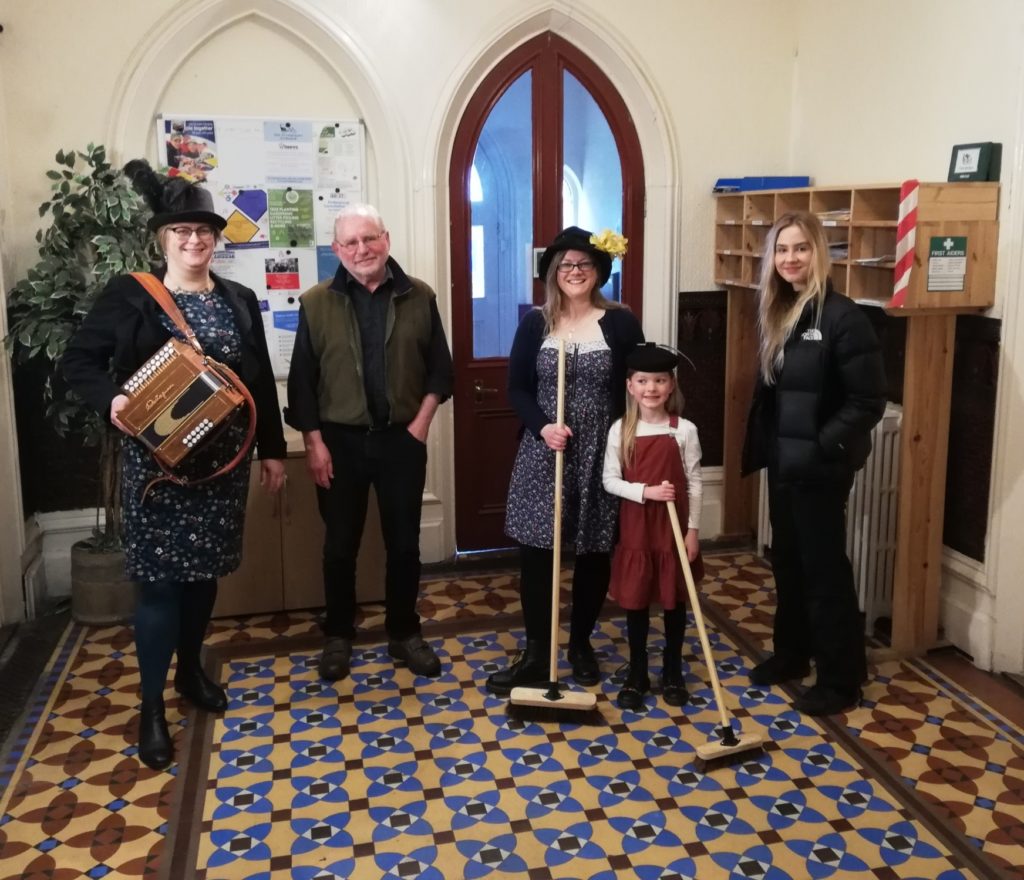 We were able to promote some of the new new media additions via the laptop with our audience at the second of our two pop up Traditional Music Cafes which were held in March. The first pop up cafe took place on Thursday 10th March from 2pm-4pm at Brandon Library, West Suffolk and we were delighted to have local musicians Erin Brown and James Delarre joining us to perform. There was an opportunity to have a go at broom dancing, stepdancing, melodeons and jig dolls as well as providing a short concert featuring fiddler James Delarre.
This event coincided with Suffolk Libraries Week and we were extremely grateful for library manager Mathew Sheldrick's enthusiasm and help in getting this event organised in this very important week for Suffolk's Libraries. For a more detailed report on this event please see HERE.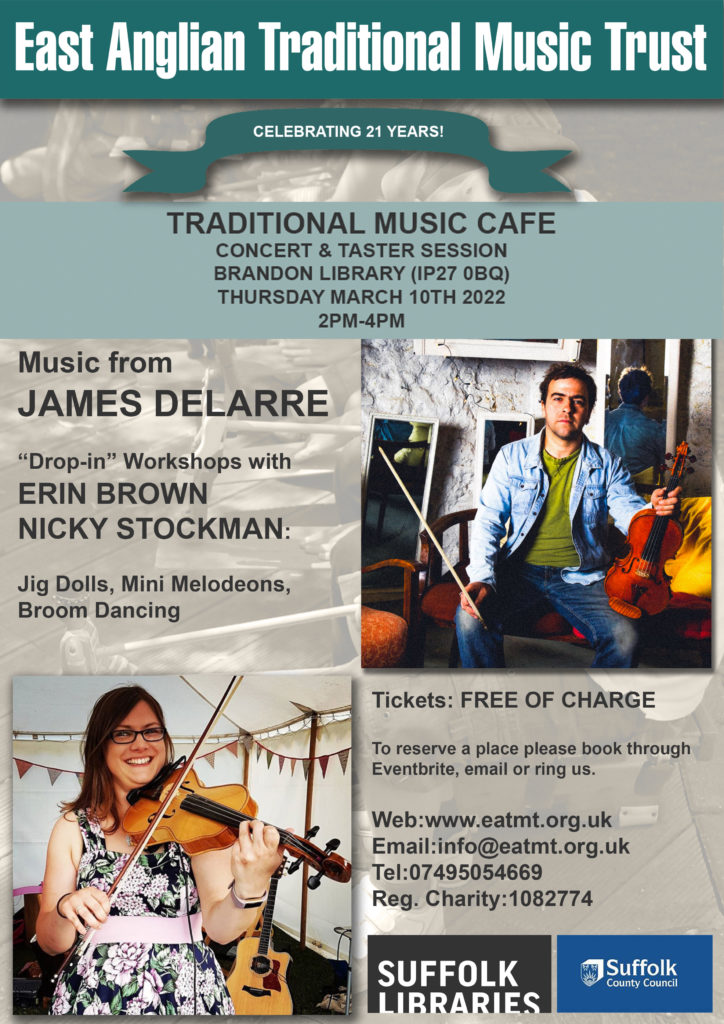 Our second pop up Traditional Music Cafe took place on Tuesday 22nd March 2pm-4pm at Stradbroke Community Centre in Mid Suffolk. We were delighted to have local musicians Pam and Ron Ross and Shirley Harry leading the event and they were joined by members of the local "Company of Horham Old School". The afternoon followed a similar format as the Brandon Library Cafe with have a go sessions on jig dolls, melodeons and spoons and demonstrations of stepdancing and broom dancing followed by a short inclusive music session. For a short report on this event please see HERE.
The funding from Suffolk County Council enabled EATMT to run these two events with free entry including the offering of refreshments. People were asked to 'save a seat' by using an eventbrite link, by emailing info@eatmt.org.uk or by telephoning 07495 054669.
Without the support of Suffolk County Council this project would not have happened. Alex Bartholomew and Nicky Stockman project managed this fund. We are grateful to Jake Lee Savage's guidance and expertise in setting up and recording 4 podcasts which capture some very East Anglian Musical Traditions – stepdancing, dulcimers and singing, Young film maker Katie Haines gained more experience by filming and editing two short films. Matthew Sheldrick – Brandon's library manager needs a particular shout out for being such so proactive and accommodating.
Our thanks too go to the following performers who took part in the 3 month project:
Traditional Music Cafes
Erin Brown, James Delarre, Nicky Stockman, Matt Sheldrick, Ron Ross, Pam Ross, Shirley Harry and members of the Company of Horham Old School: Eammon Andrews, Judy Andrews, Sue Lawrence, Mike Lawrence and Sarah Hall. Also a special mention goes to Ray Hubbard who performed and to Doreen West who stepped.
Podcasts
Steve Matthews, Lenny Whiting, Mo & Lily Allum and Mo's brother John, Megan Wisdom and Richard Blake
Films
Gordon Phillips, Nicky Stockman, Erin and Lucy Brown and film maker Katie Haines
And a final thanks goes to the audiences of the Traditional Music Cafes. For some, this was the first social outing in two years and so it was a great honour that people chose a Trust event to come back out to. We were delighted to have such a wonderful reception from all that came to join in.
April 2022