On Sunday 24th July 2022 Stepdance will move over the border into sunny Cambridgeshire! This free of charge event will be held at Chippenham Village Hall 12-4pm. The nearby pub, The Tharp Arms will be open for refreshments.
The event starts with a 12.15 Stepdance Workshop with Fiona Davies with musical accompaniment from fiddler James Delarre.
At 1.15 we will be hosting a workshop for musicians – there will be an opportunity to learn some of the usual tunes used for stepdancing and a chance to hear what stepdancers look for in their musical accompaniment.
The competitions start at 2.15:
The Steve Monk Memorial Competition – open to all – free choice of music and musician;
The Font Whatling Trophy – this competition is open to traditional stepdancers – hard soled shoes only – no tap or blakeys- permitted. Dancing is to one set musician and to the two tunes: Hornpipe Pigeon on the Gate and Polka Old Joe.
The Percy West Plate is awarded to a stepdancer selected by Percy's widow, Doreen and is presented to a dancer who she feels has made a particularly noticeable contribution to stepdancing over the year – in this case, over the last couple of years.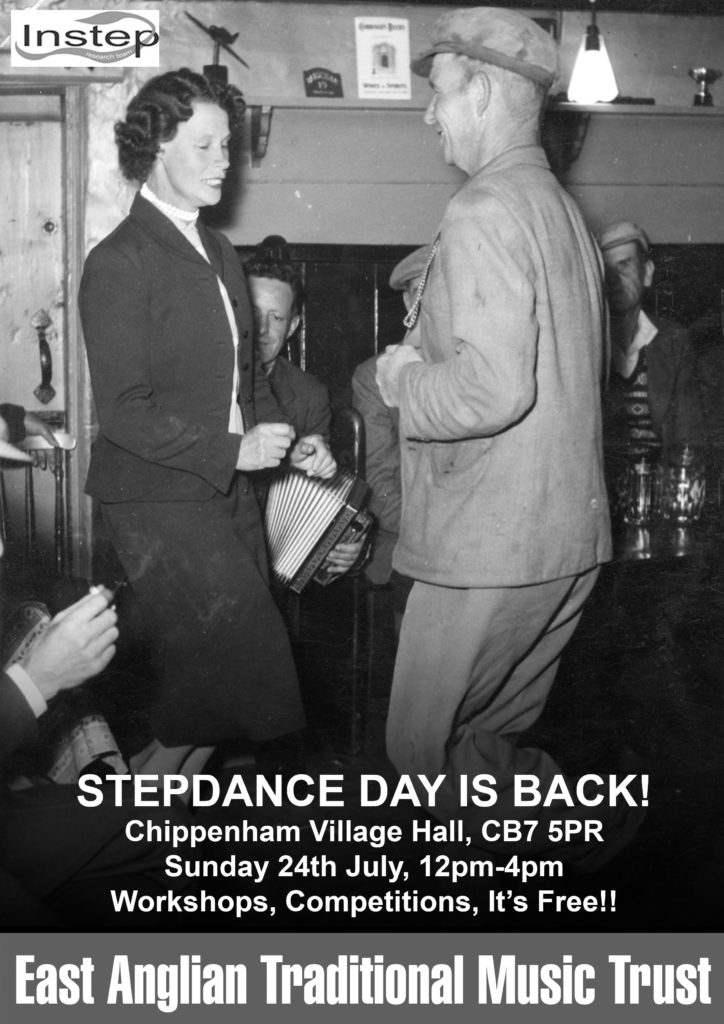 We are delighted to learn that between 2019-2022, Instep Research Team have kindly sponsored stepdance day as well as other trust-run stepdance projects. You can find out more information about the Instep Research Team on their website here.
Also since 2019, we are delighted to have had the support and guidance of Fiona Davies who is the Trust's Artistic Director for our annual Stepdance Day.
.