Stepdance Day 2019 saw a move into Norfolk. As many long time supporters of the Trust will know, The Steve Monk Stepdance Competition was created in Essex by the Delarre family and then EATMT took up the baton in 2005 (adding the Font Whatling Competition) and ran it annually around Suffolk. This year, the creators of the Strumpshaw Tree Fair invited us to join them at their event in their newly added dance tent.
The Trust were pleased to have on board Norfolk Stepper Fiona Davies as the curator for the event and Lou Beal as the workshop tutor. We were joined by Norfolk band "Hushwing" and Suffolk Musicians Lindsay Want, David Mitchell and Richard Cove.
Sadly Doreen West, stepdancer and judge for this year, was unwell and wasn't able to join us which also meant that her fellow passenger Lennie Whiting – also stepdancer and judge was unable to attend. We were however delighted to see our Patron, Gloria Buckley who took up a place as Judge and were very grateful to Shirley Harry, Keith Reynolds, Lindsay Want and Lou Beal who also were Judges for the competitions.
One of our Trustees and musicians for the day, Lindsay introduced the audience to the event and Lou kicked off the afternoon with a short workshop for anyone keen to have a go. The Competitions followed with most of the workshop dancers also taking part in the competitions and they were joined by other regular Steppers. We were really pleased to see dancers representing all corners of East Anglia which enabled everyone watching to see just how wide and varied this free style of Stepdancing really is. Our congratulations to this year's winners: Angela Watson, Steve Monk Best Newcomer trophy; Emma Elliott, Steve Monk Memorial Tankard and James Abbott who scooped both the Font Whatling Cup and the Percy West Plate for his commitment to Stepdancing.
We had a short time in the marquee and we had been timetabled in with lots of different acts which made for a mixed and jovial crowd. It was lovely to see some familiar faces and to receive such a good welcome from old friends and new. Because the Tree Fair had created such a lovely atmosphere, we gathered our belongings after the official part of the afternoon had finished, making way for the next dance troupe in the tent and moved to a spot near the Gypsy wagons where an impromptu stepdancing session was set up, drawing in a few more dancers that hadn't quite braved the competition part of the day.
Our thanks to Candy Sheridan and Ella Scannell who are the brains behind Strumpshaw Tree Fair and who invited us to join them at their wonderful event; to Fiona, Lou and Lindsay for running the event, to the musicians who joined us, to the last minute Judges who kindly gave up their afternoon to take on the official roles, to Gayle Wade and Chris Gill who took lots of photographs for EATMT, to our stepdancers who came from across the East Anglian region and beyond to support the day and to our audience for their continued encouragement and support.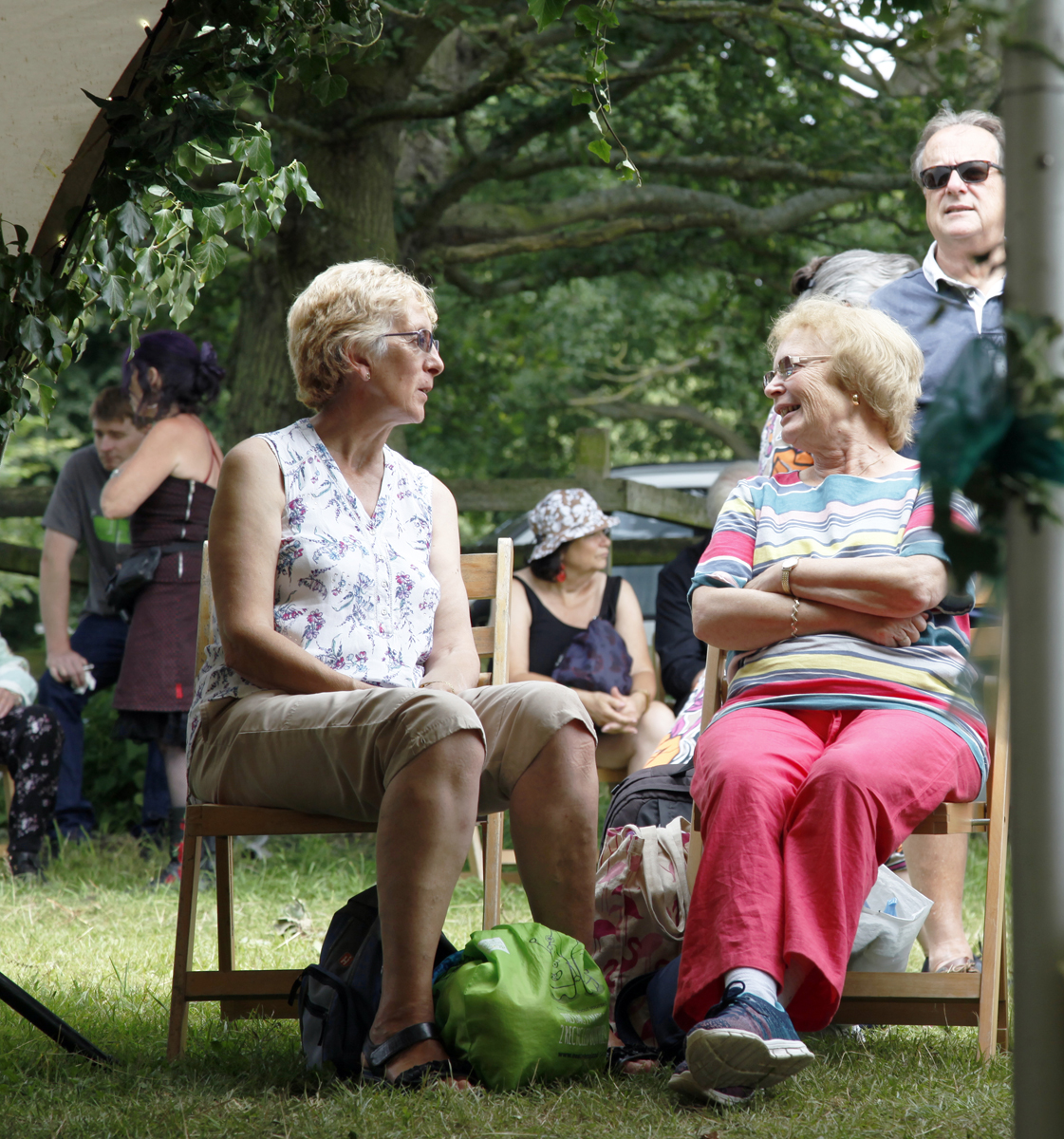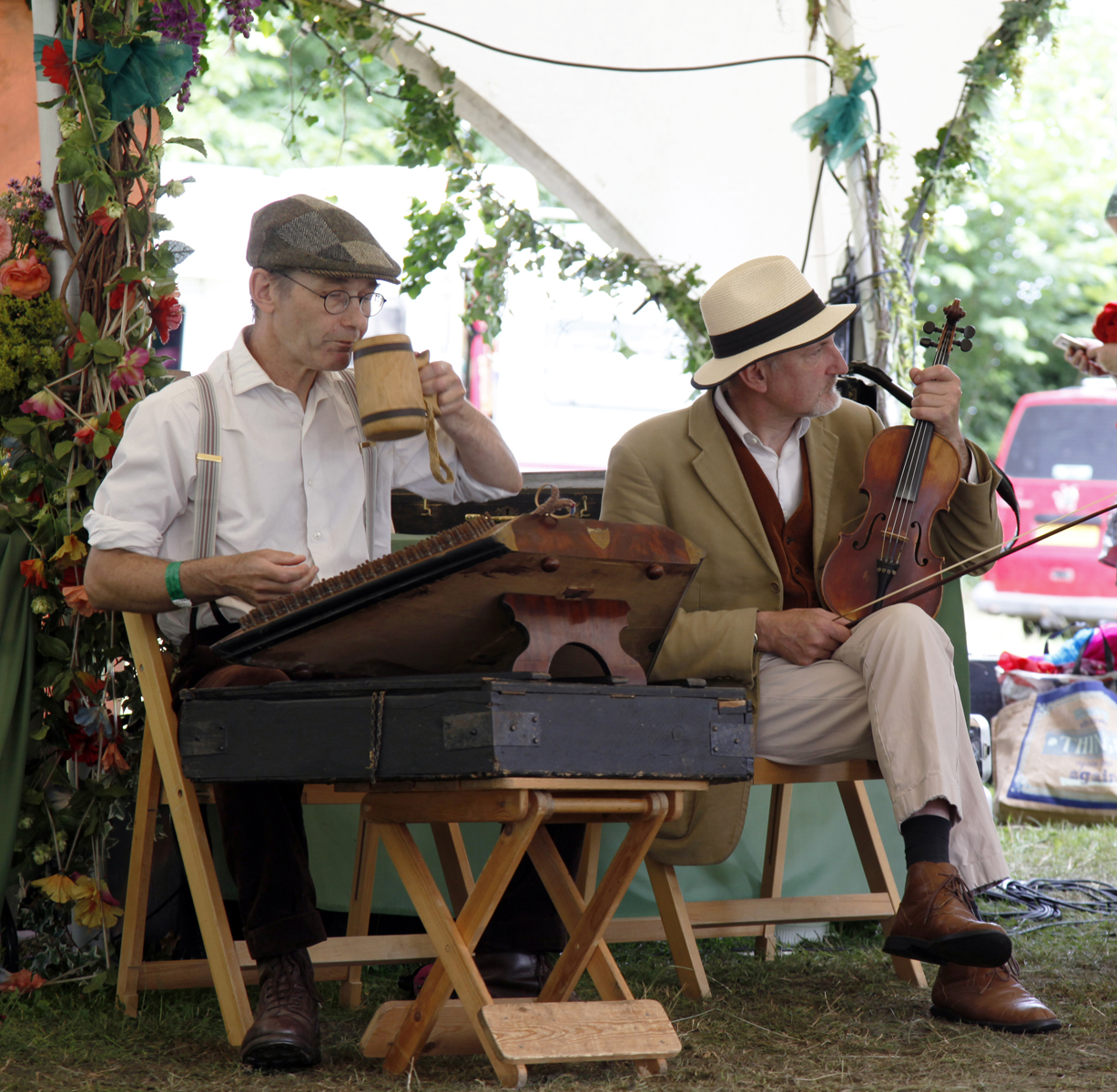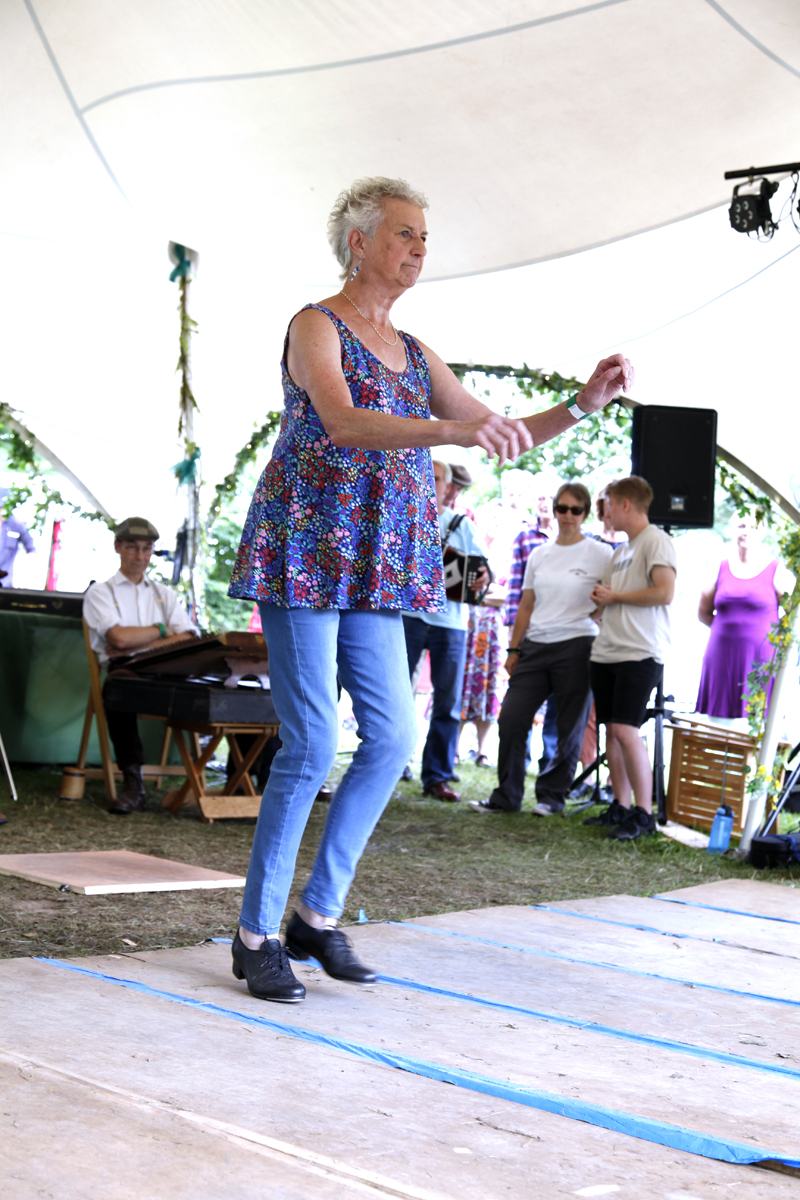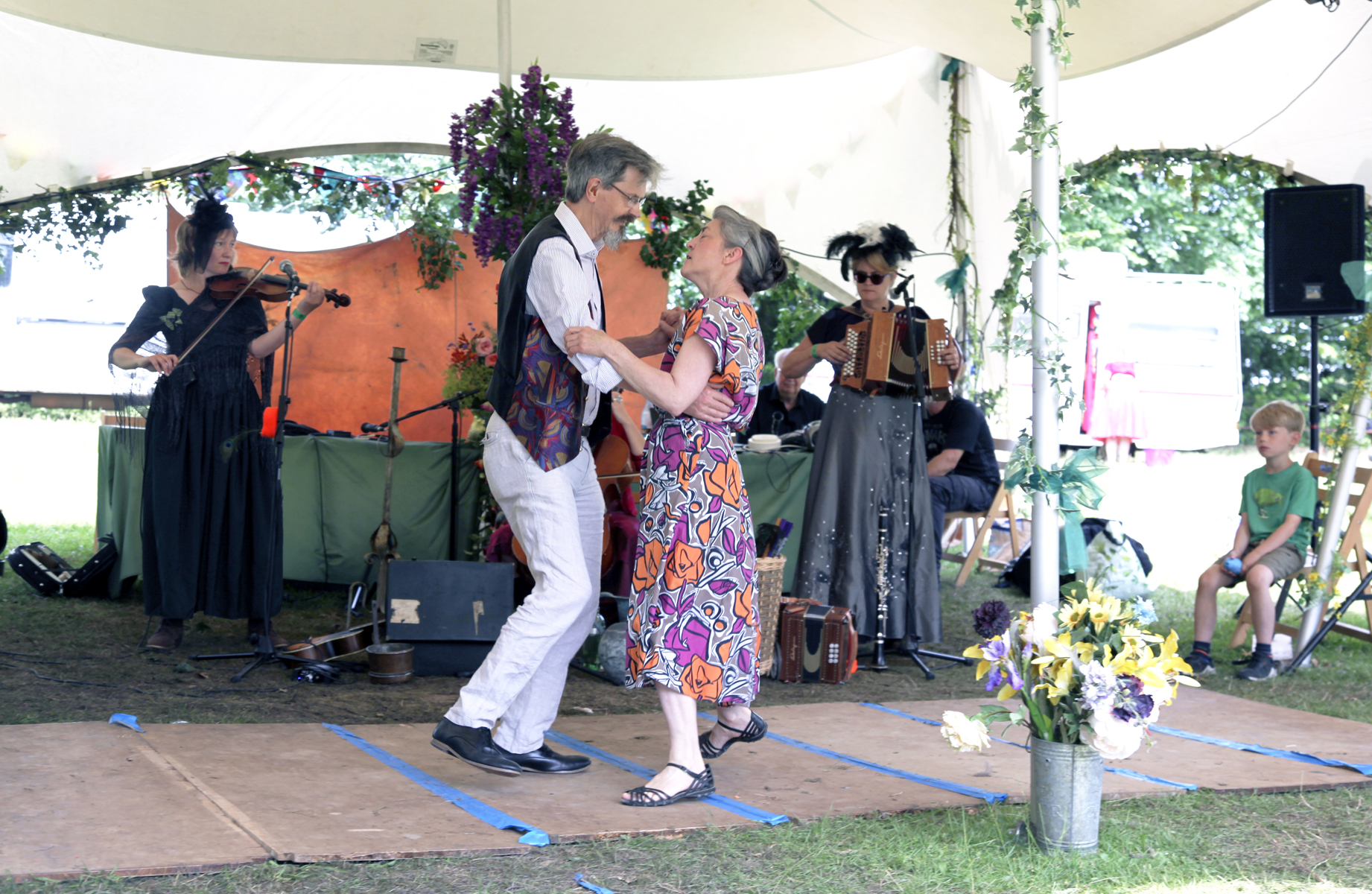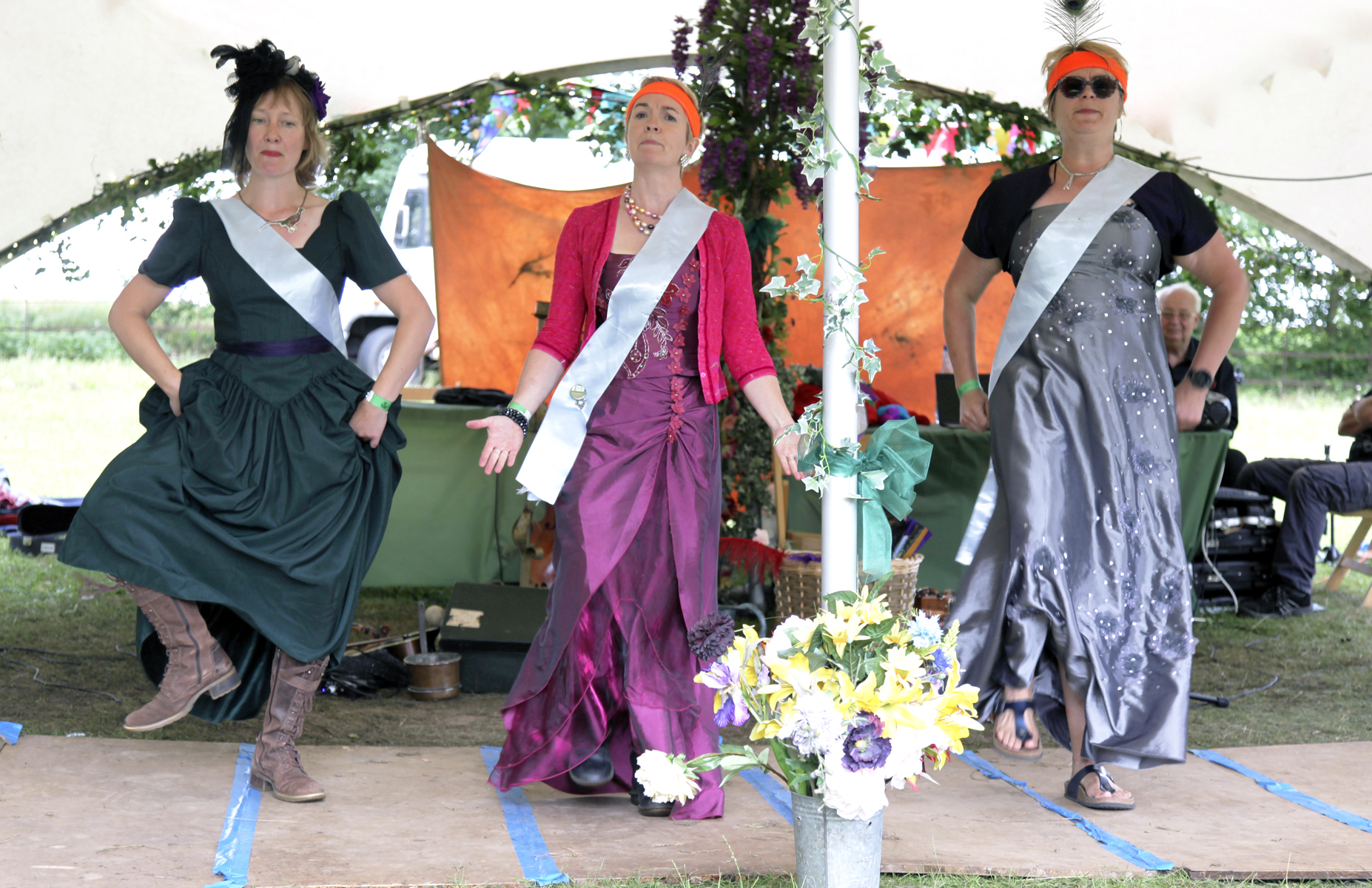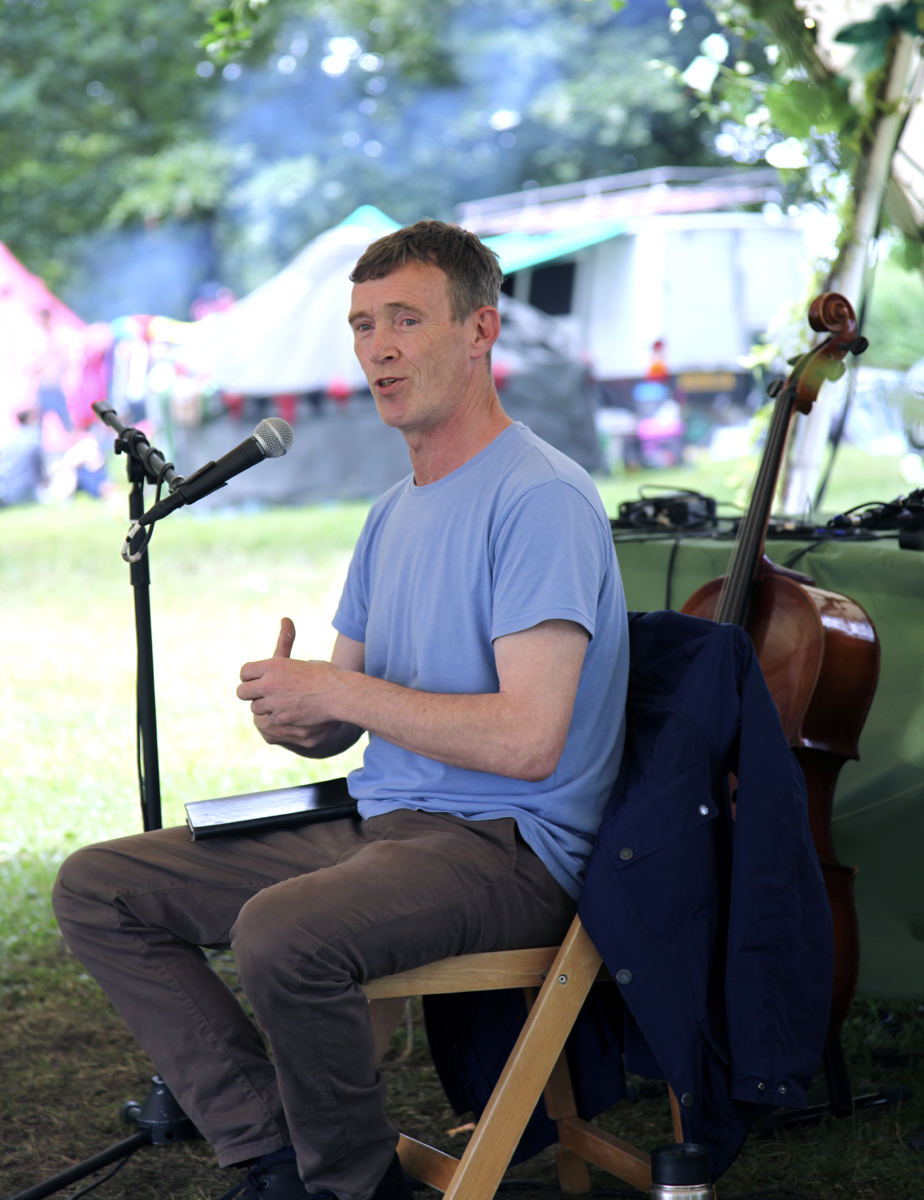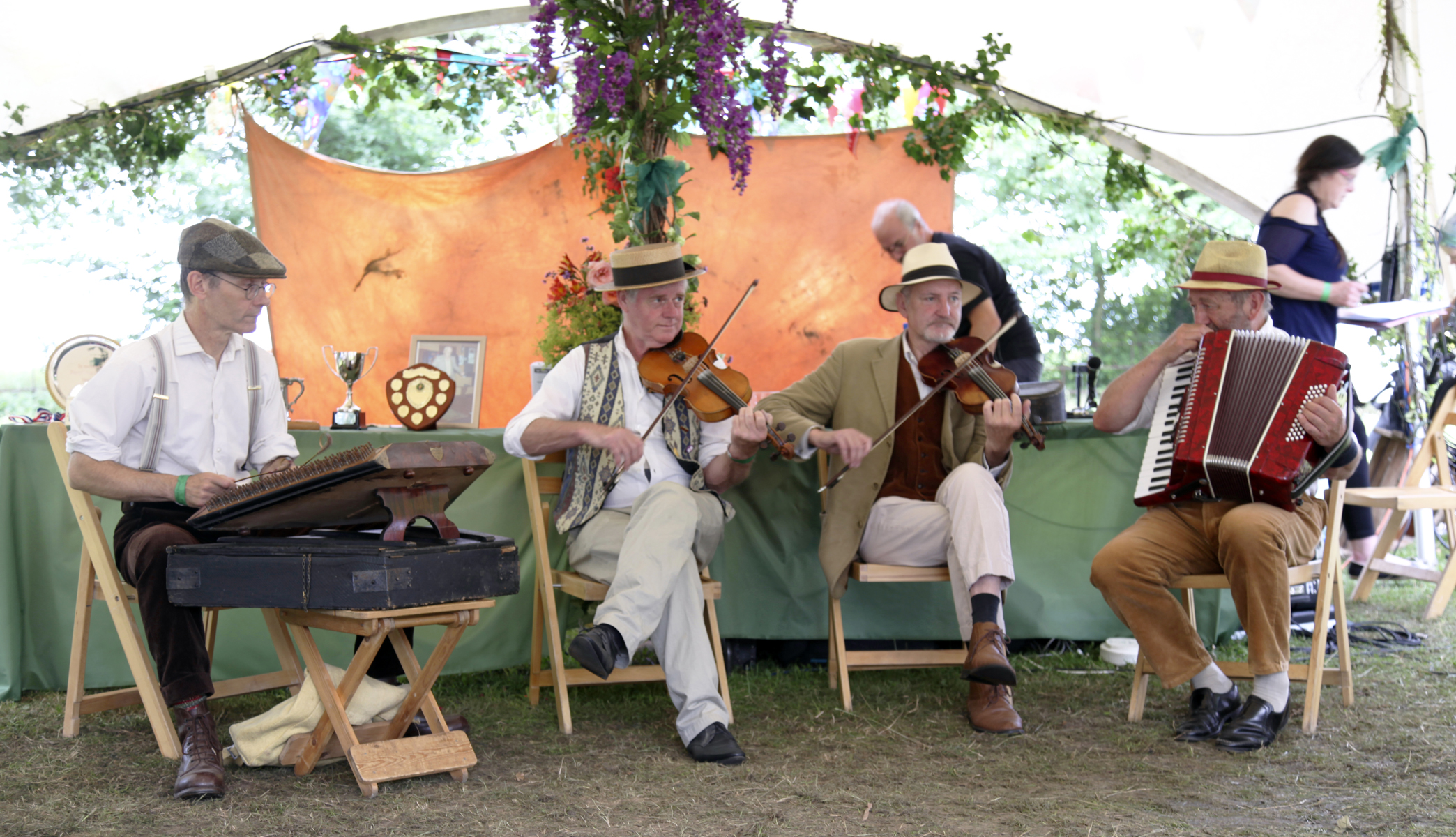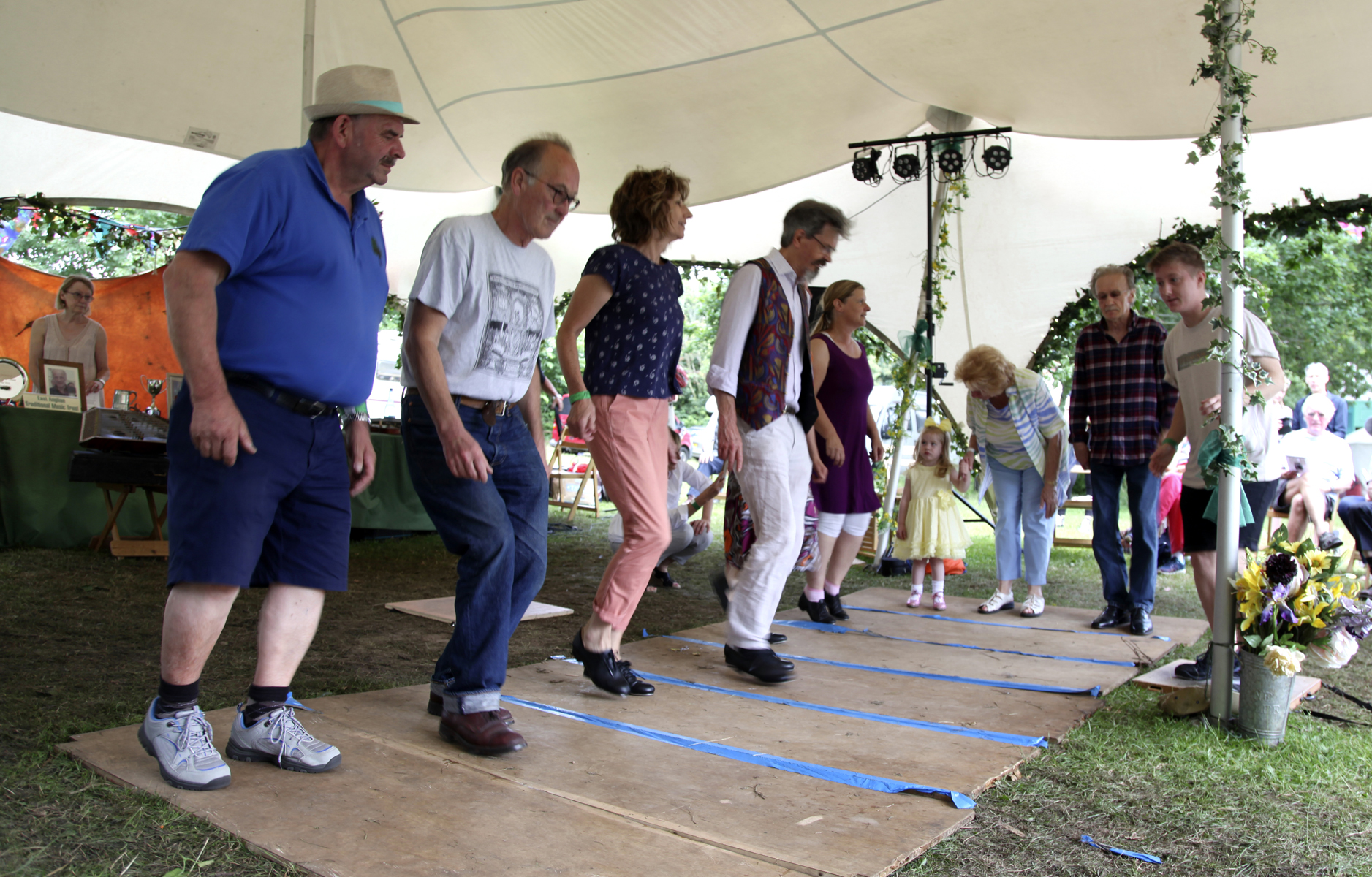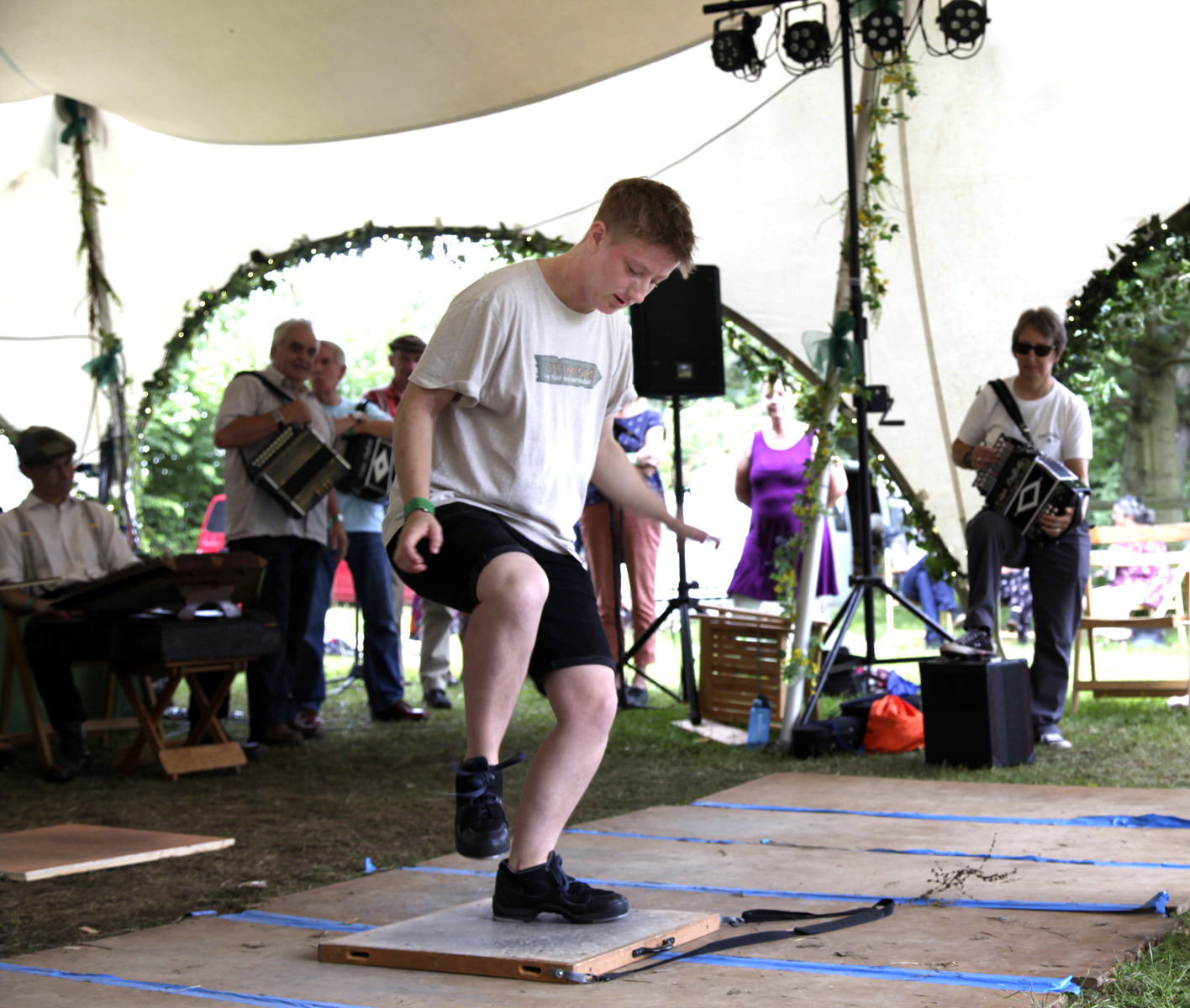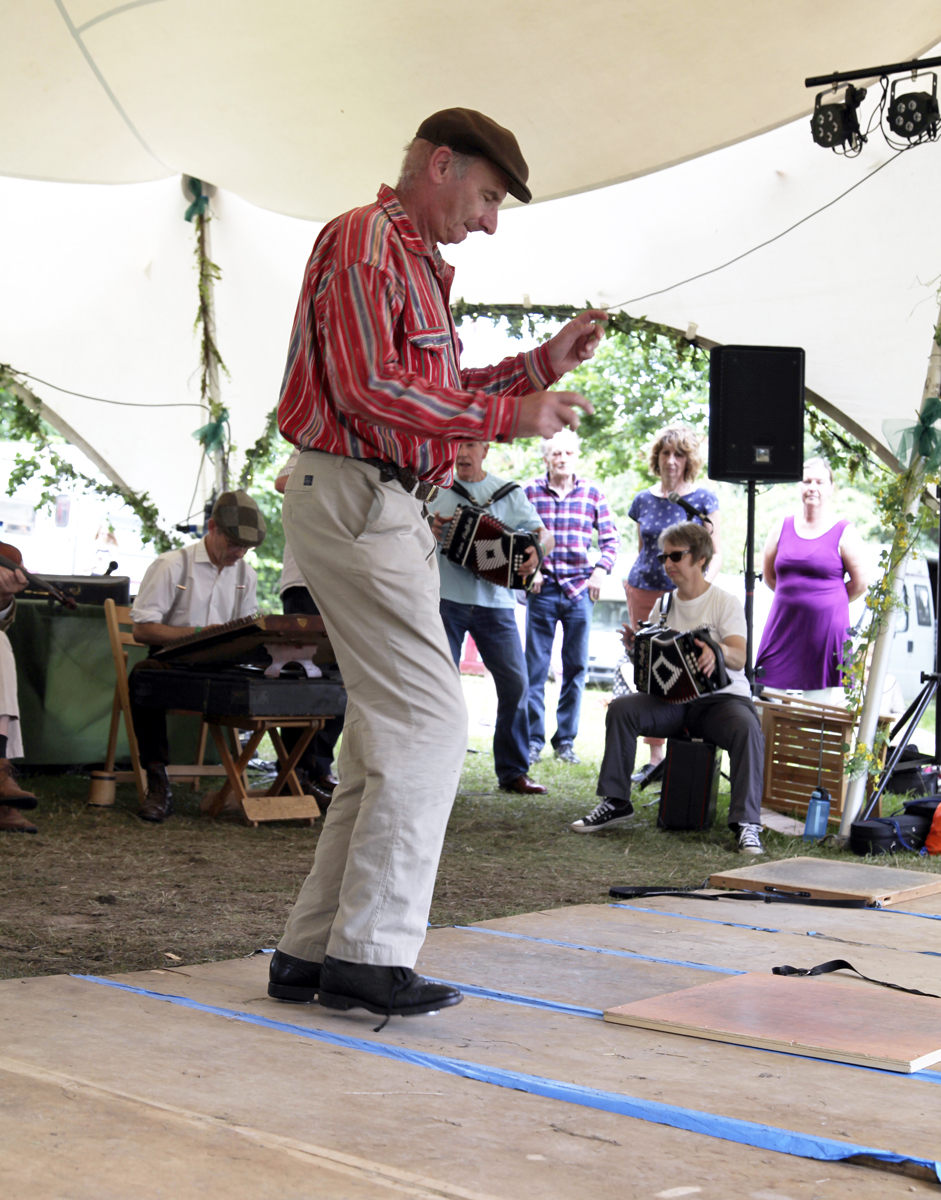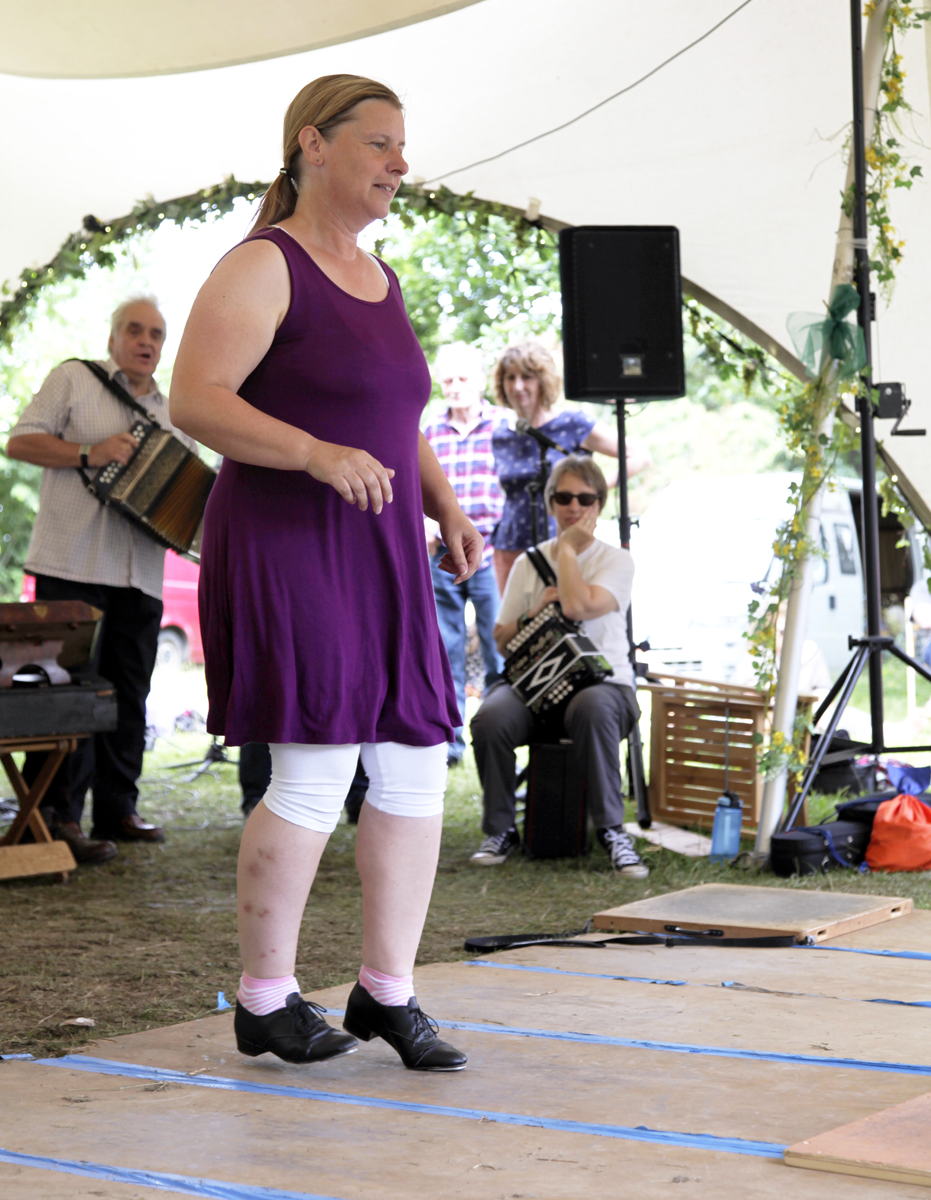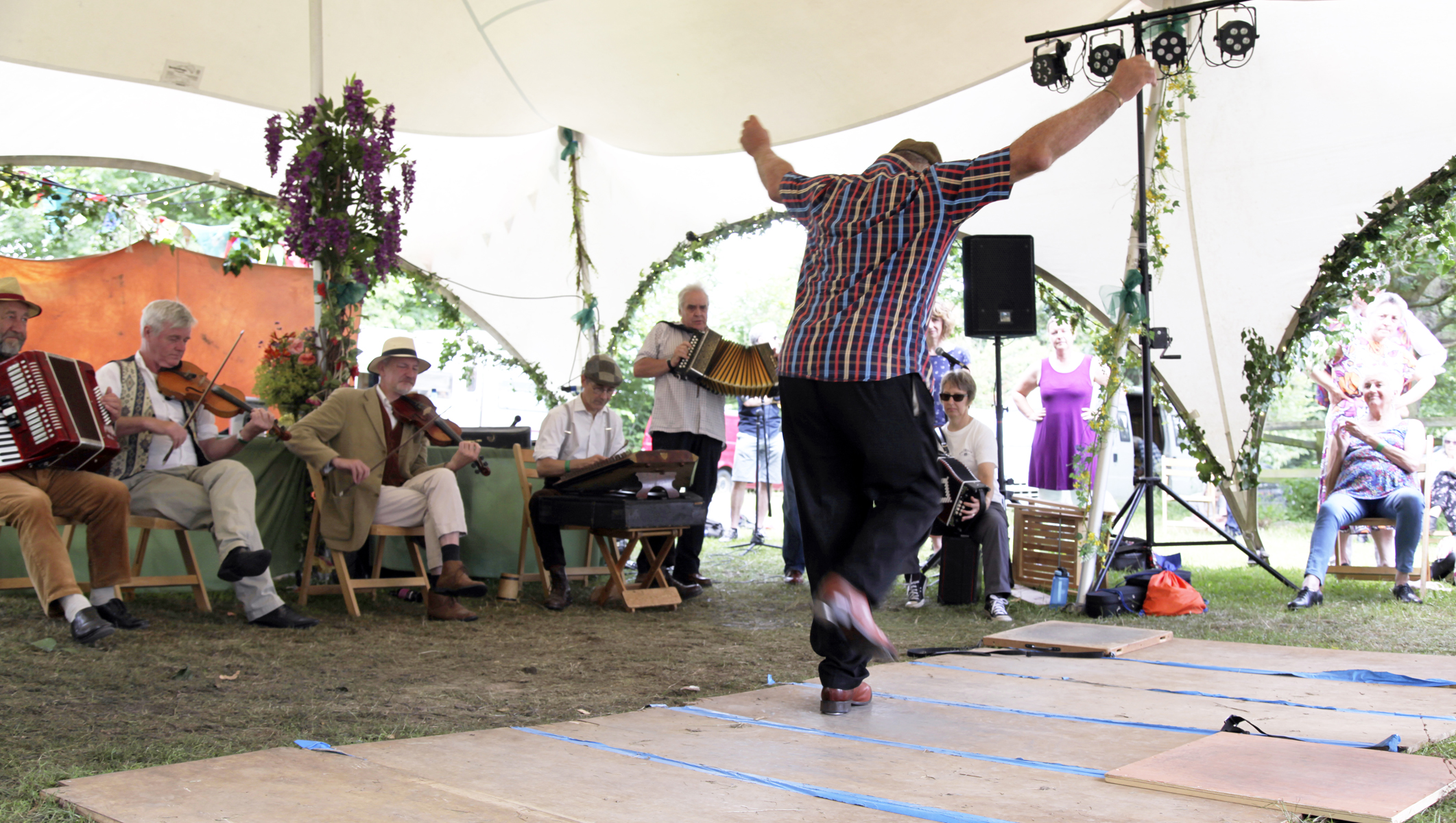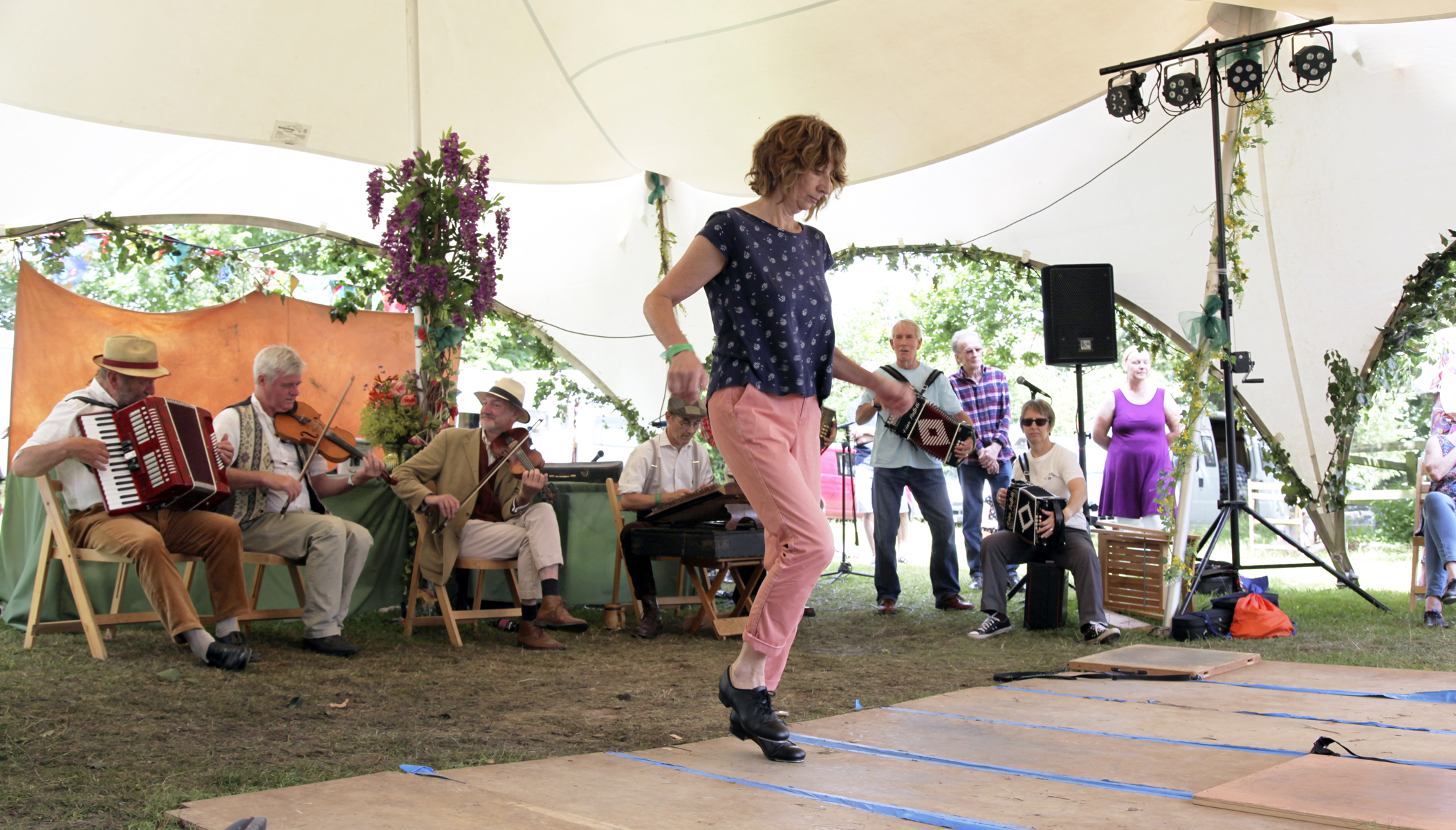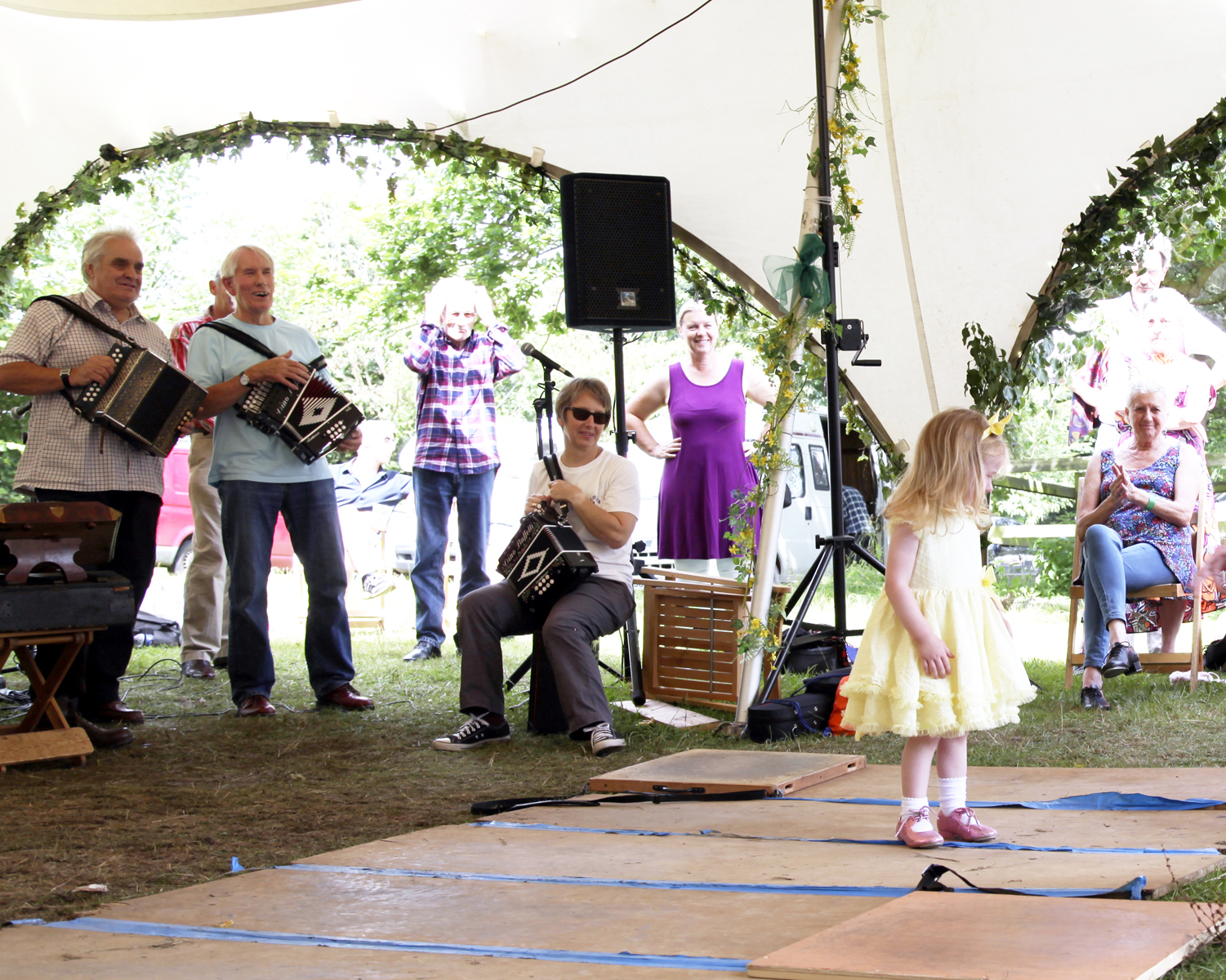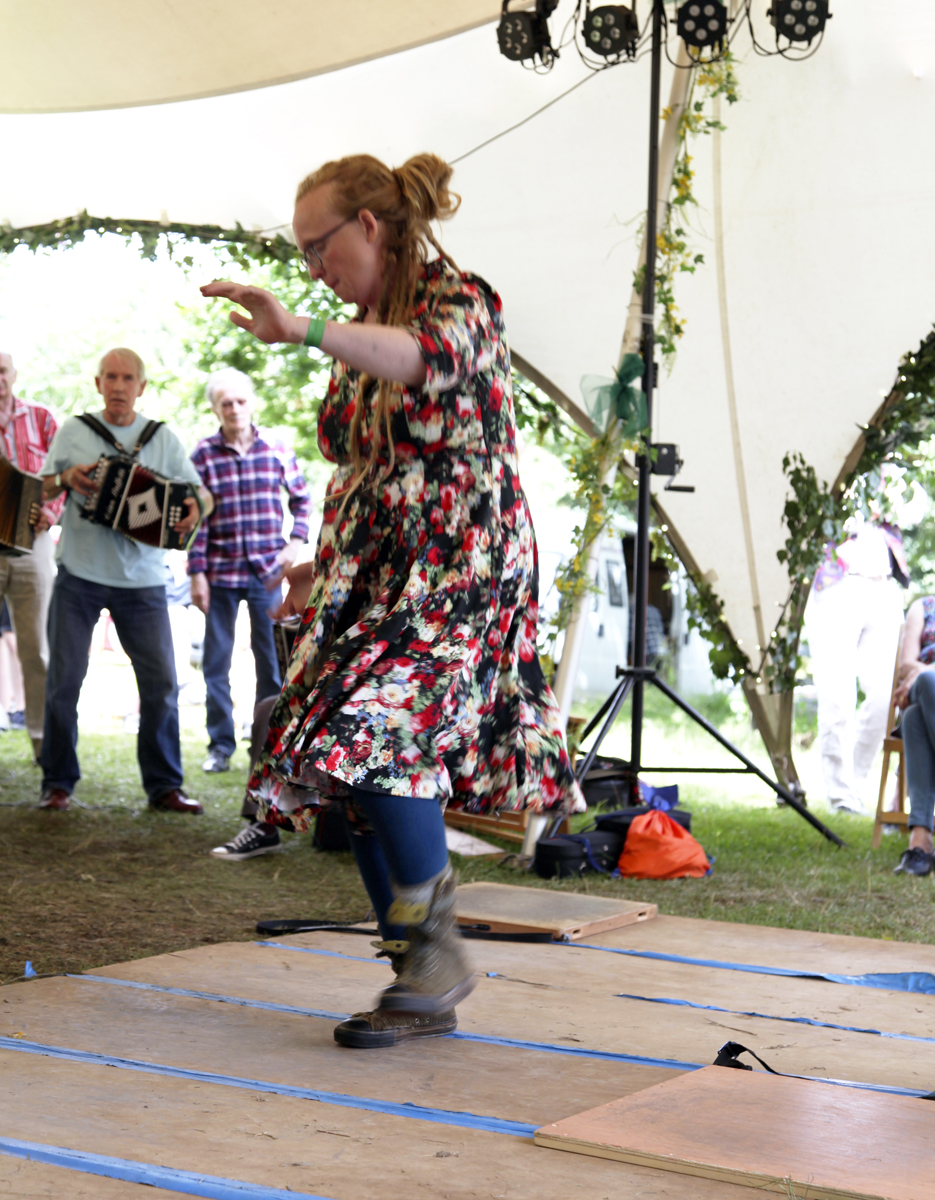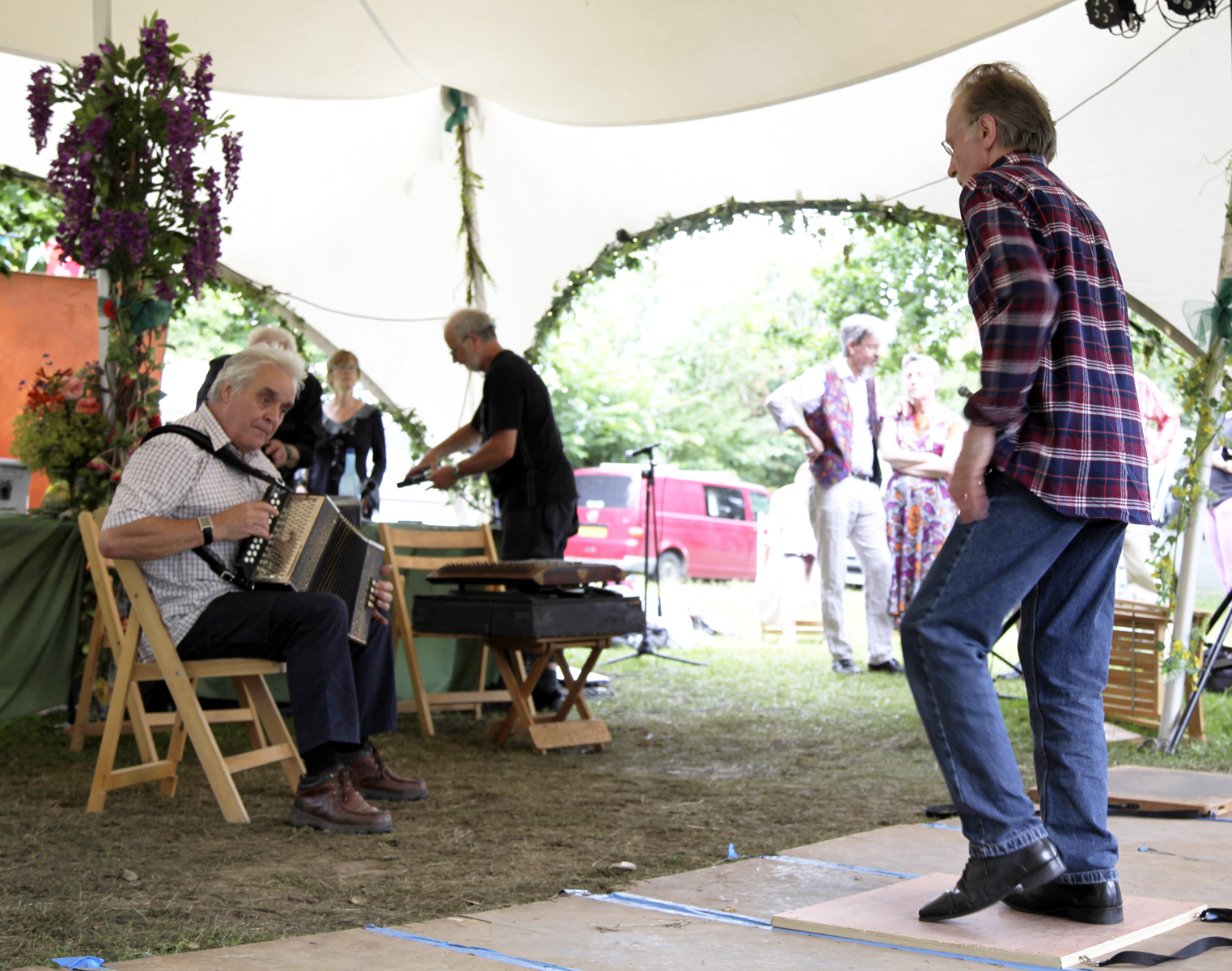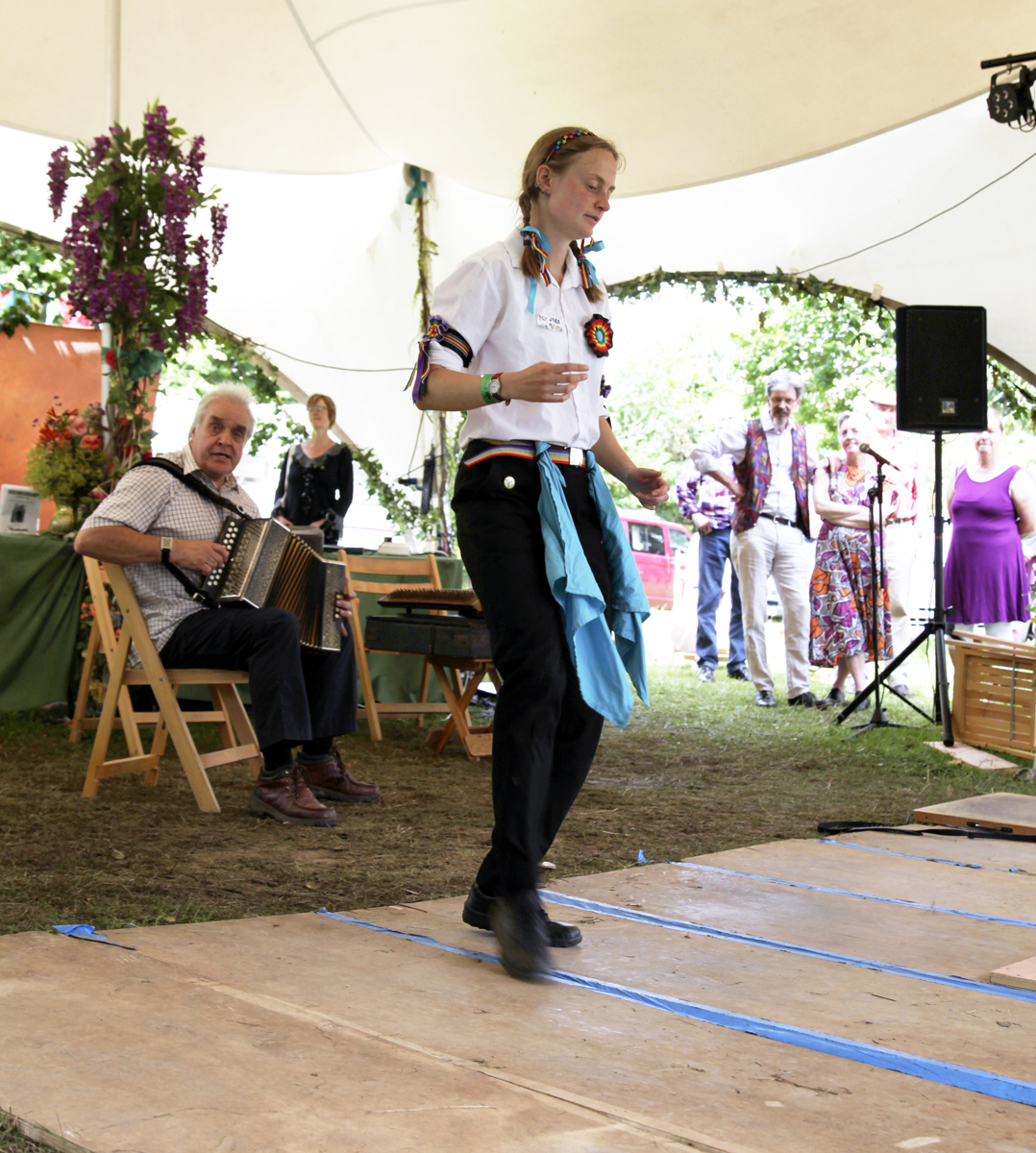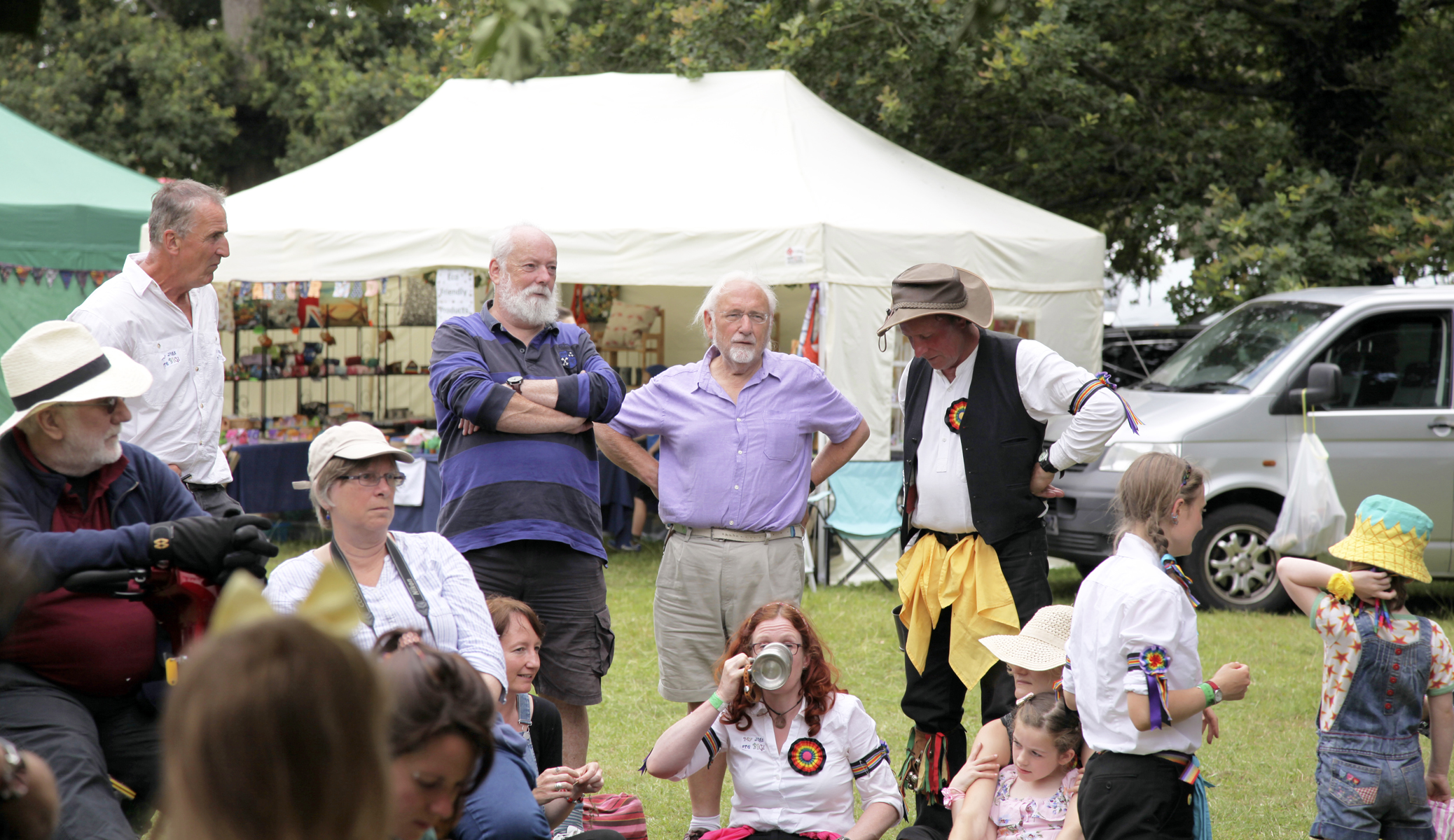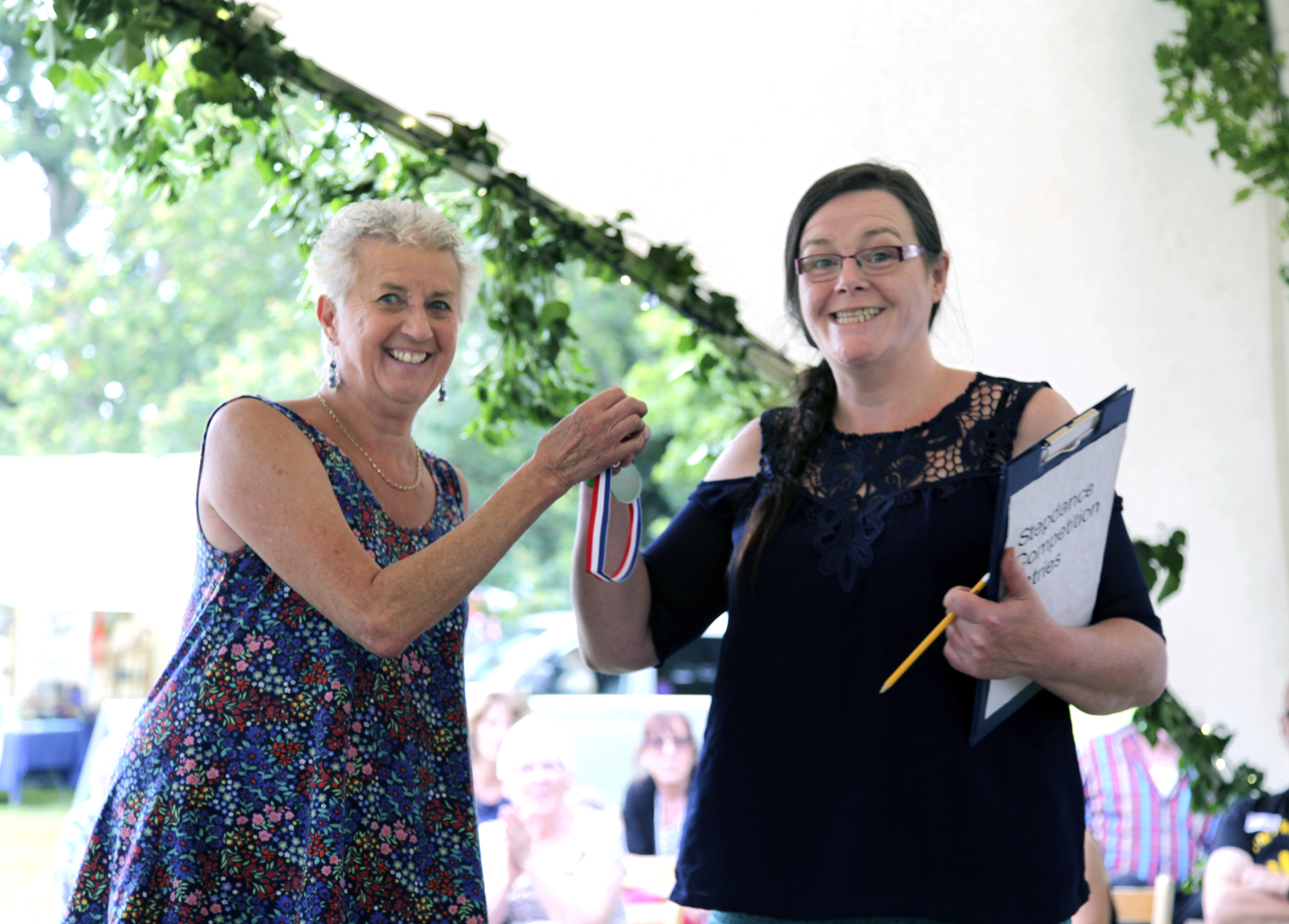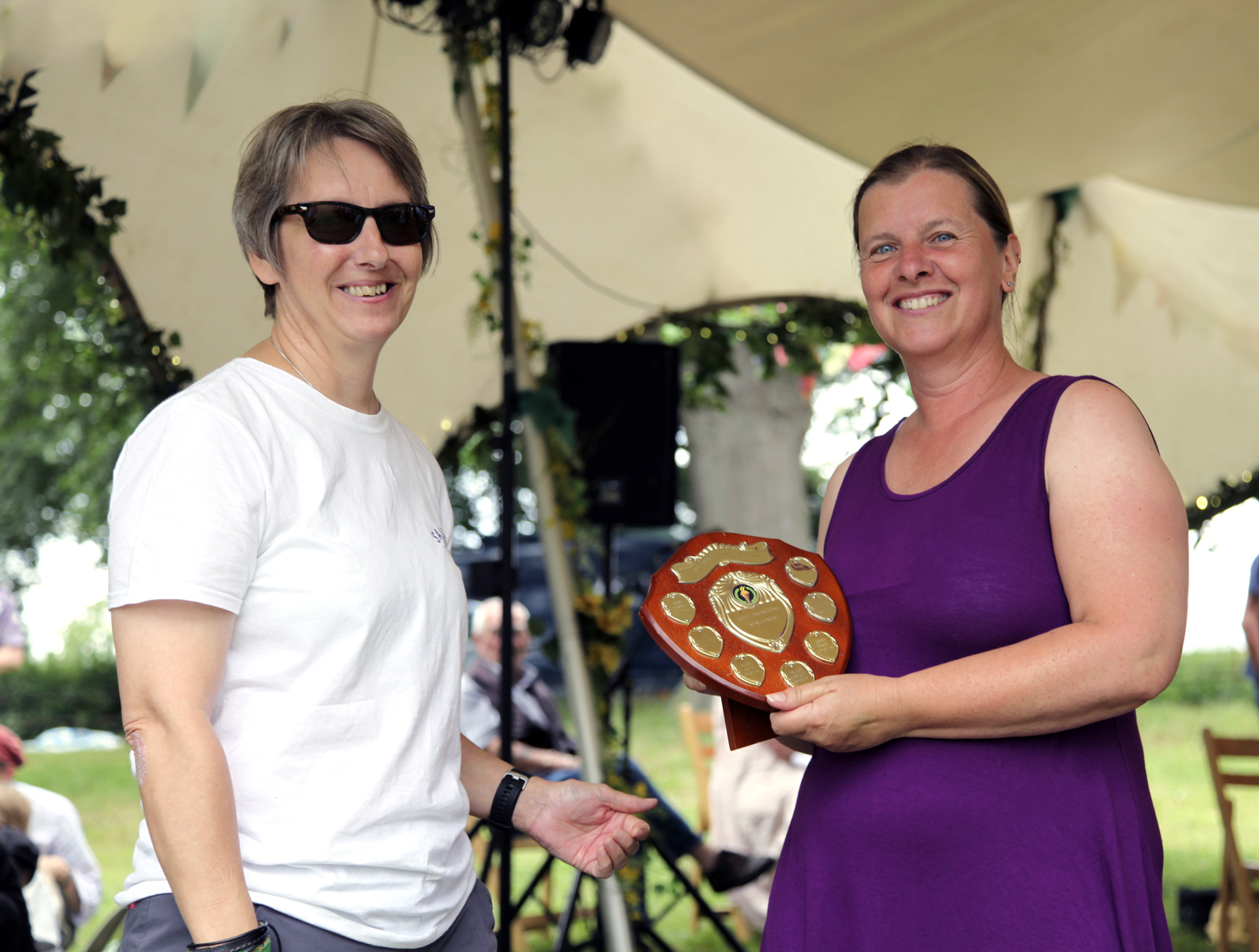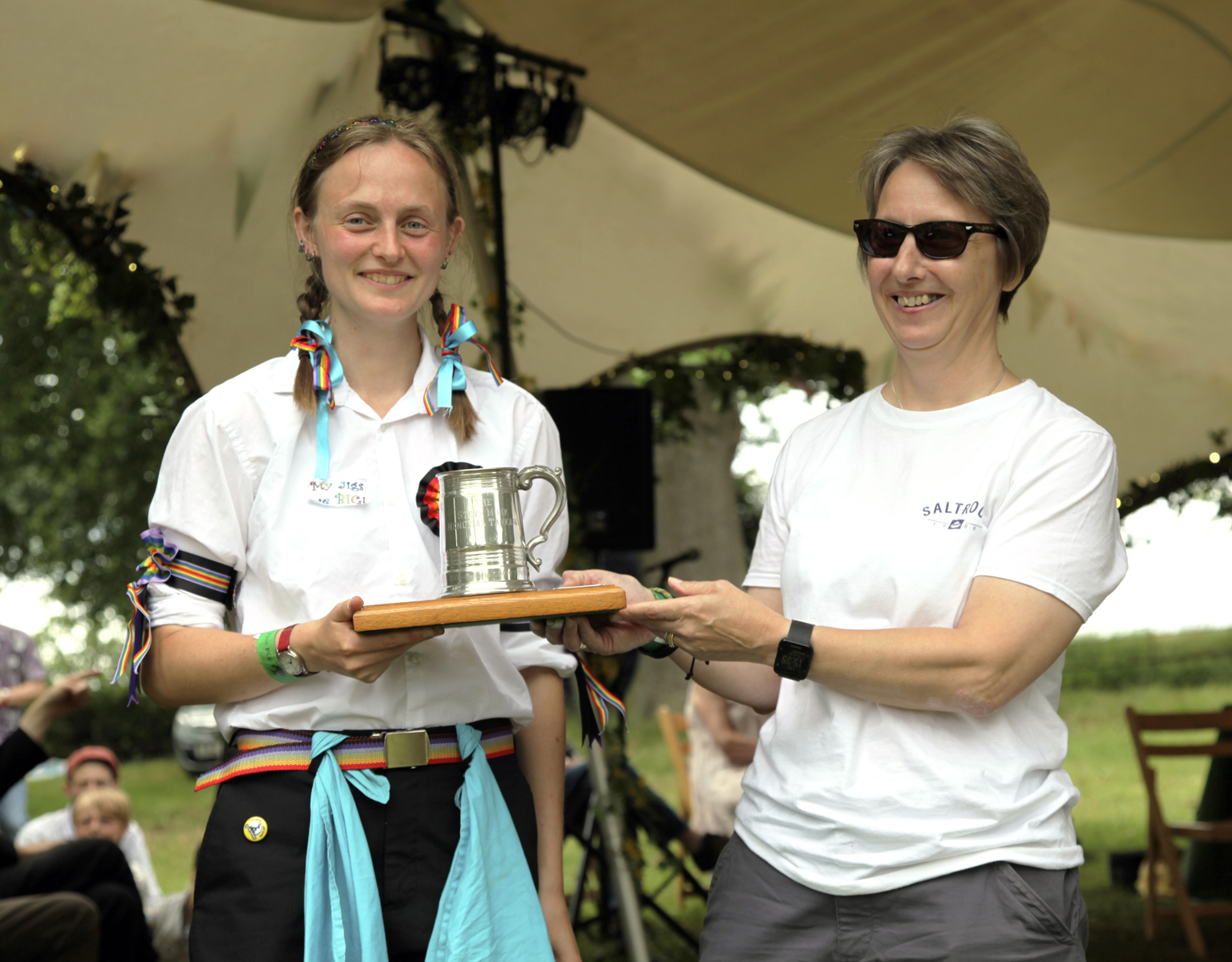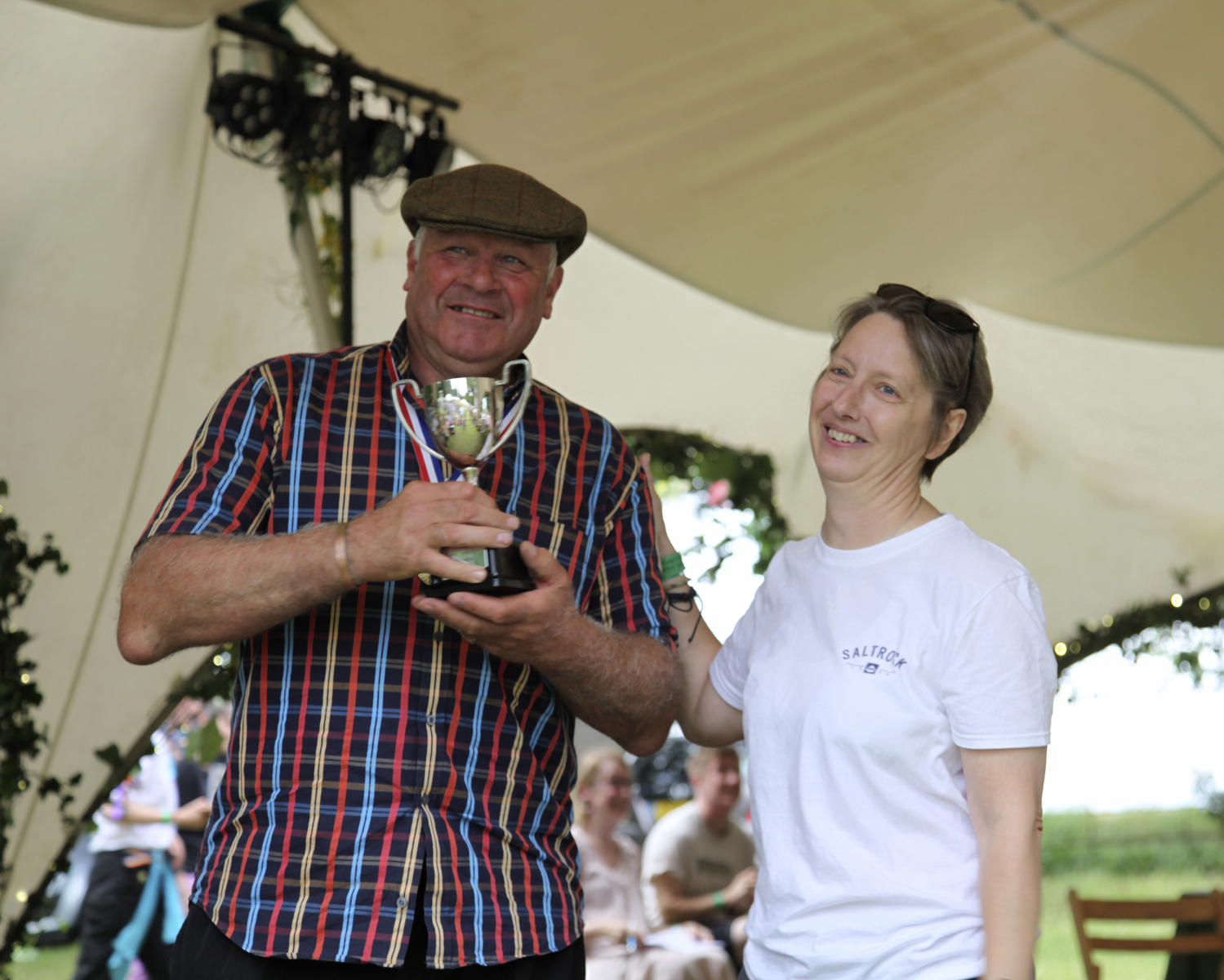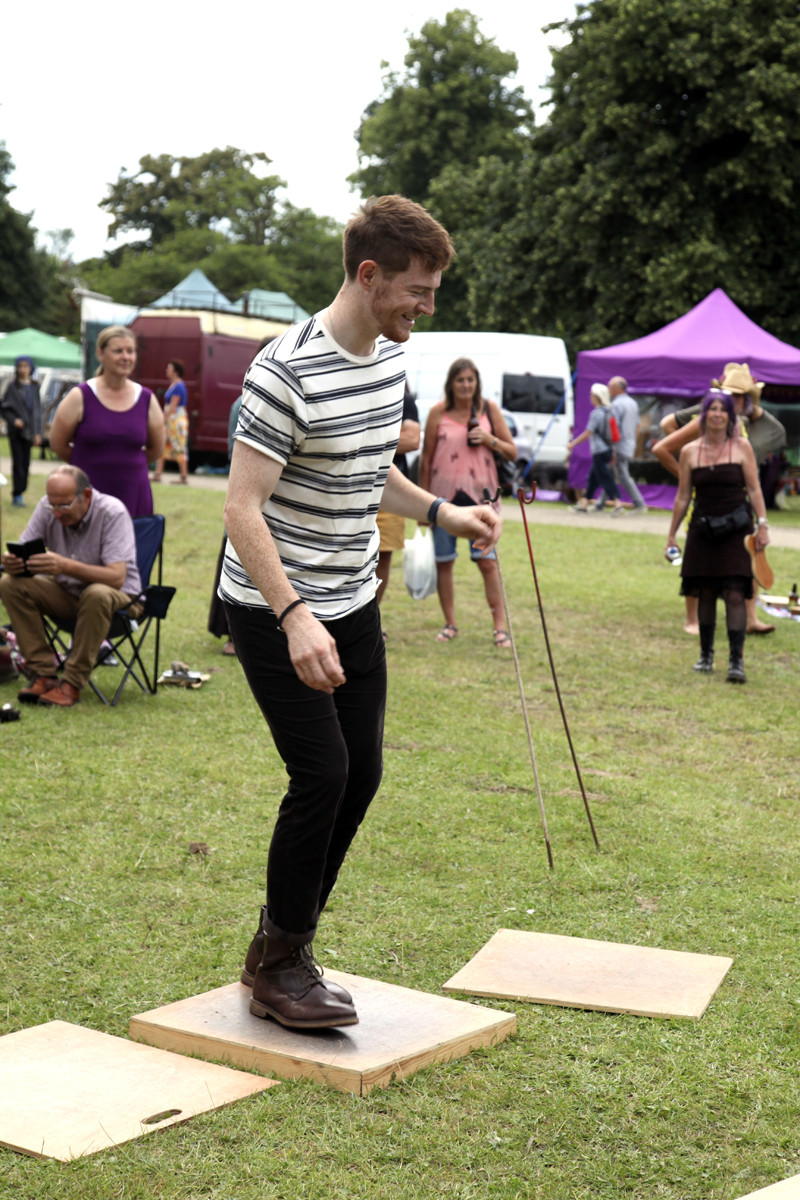 From the top: audience; Sue Mitchell -stepdancer; Richard Blake and Chris Holderness; Monica Rackham and Barry Mobbs – stepdancers; Lady Hamilton's Tea Party; Thomas McCarthy; Hushwing; Stepdance Workshopers; Lou Beal; Mike Czarnobaj; Angela Watson; James Abbott; Linda Watterson; Violet; Jannine Parry; David Mitchell and Ron White; Emma Elliott; audience shot; Sue Mitchell and Fiona Davies; Lindsay Want and Angela Watson; Emma Elliott and Lindsay Want; James Abbott and Lindsay Want; Ben Davies
Photos courtesy of C Gill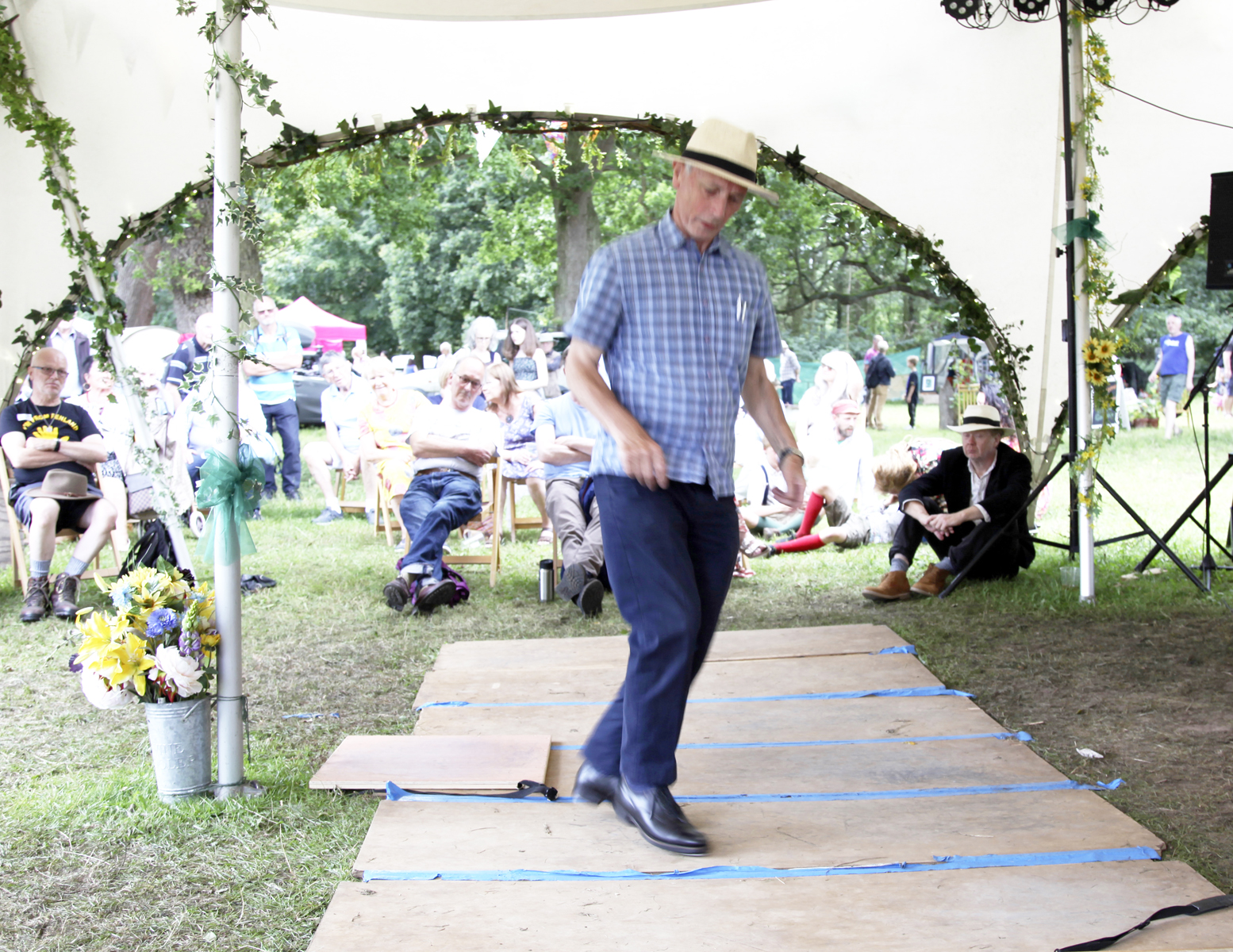 Photos courtesy of G wade
Photos EATMT