Friday 9th and Saturday 10th September 2022 – Stowmarket
Tickets on sale from 1st July 2022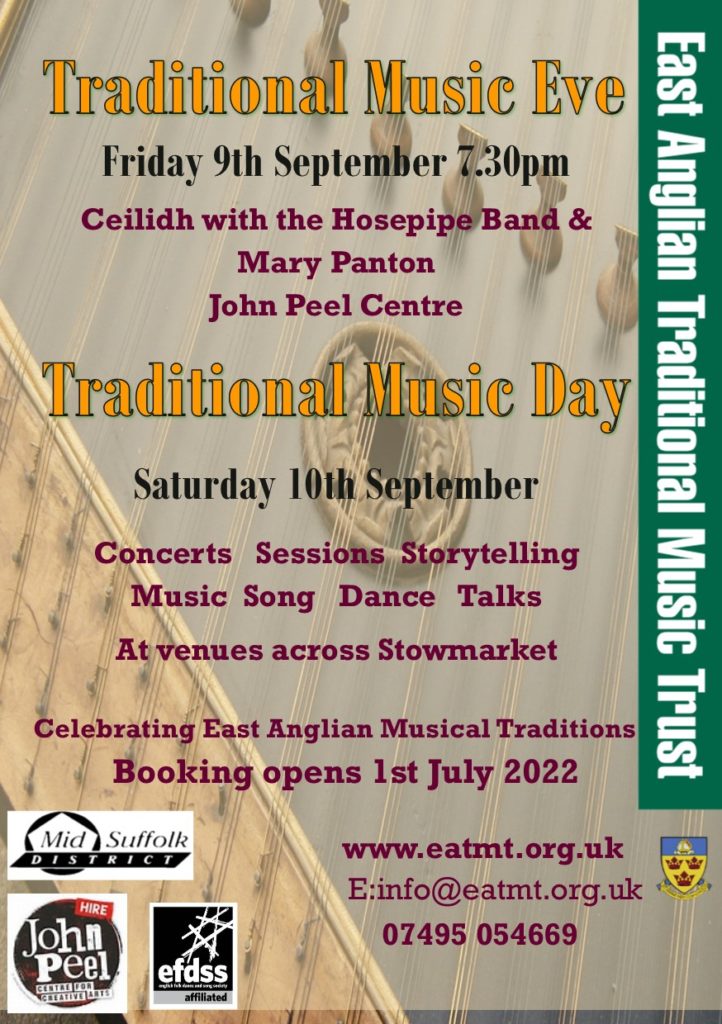 Here at EATMT, we are delighted to share more news about the long awaited Traditional Music Day which up to September 2017, took place for over 10 years in the extensive and beautiful grounds of the Museum of East Anglian Life (now The Food Museum).
We are delighted to be led by Alan Bearman who is acting as Voluntary Artistic Director. Alan is well known as Artistic Director for the Sidmouth Folk Festival, as well as for his music agency Alan Bearman Music which is also an Artistic Associate of the King's Place in London , As well as some big names, we are very keen to showcase the traditional musicians, singers and dancers of East Anglian and the wider Eastern region.
Alan has always had an interest in traditional and folk music, but when his parents moved from London to the East Coast of Suffolk just as Alan was finishing his school education, his love of specifically East Anglian Traditional Music was sparked.
For 2022, we will be bringing East Anglian Traditional Music Day to you from the heart of the town of Stowmarket. Expect Concerts, Workshops, Sessions, Talks, an Art Exhibition, Storytelling, Music related stalls and Dance including Stepdancing and with Morris Dancing around the town, We are excited to be using the following venues in the town:
We start off our event on the Friday night (9th September) at 7.30pm with a ceilidh at the John Peel Centre for Creative Arts with The Hosepipe Band and Mary Panton as caller.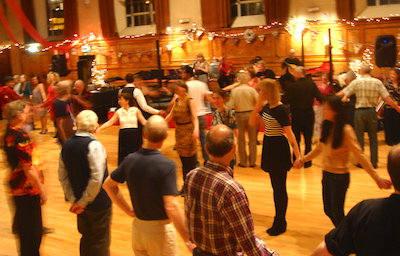 Artists
We are pleased to announce the following artists so far confirmed to perform over the day and evening of Saturday 10th September 2022 with more to still announce.
And many more TBA
We are working with a number of volunteers in order to pull the various strands of this day together including local dancers Sue Lawrence and Dave Evans who are organising a display of East Anglian dance sides who will be dancing at various locations around the town on the day.
Also for the first time, we hope to be organising a small Art exhibition at the new Fox Yard Studio showing some of our local musicians' art work. If you are an East Anglian based artist also involved in Traditional Music and interested in showing your work, we're keen to hear from you.
Alan Bearman is still keen to hear views on how you would like to see Traditional Music Day grow – so do get in touch via the EATMT email: info@eatmt.org.uk. We are also very keen to welcome volunteer stewards for the daytime events.
Do keep looking at this page (found via the Events – Current Events page) as we update and add more news around this day.