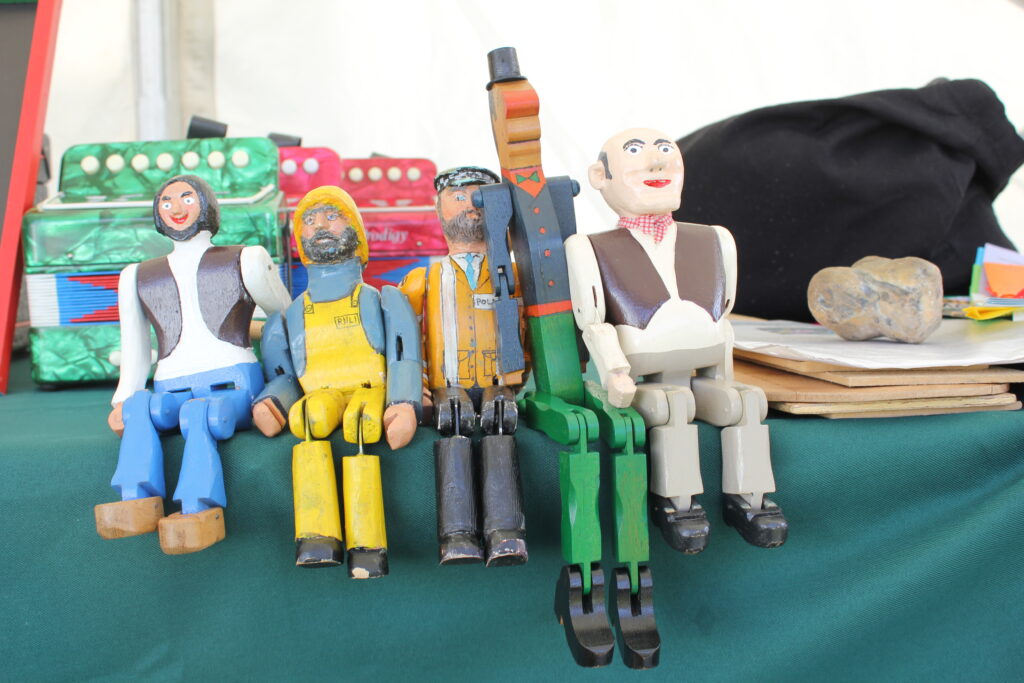 Commissioned in 2004 as part of the Big Jig Project we had a collection of locally made Jig Dolls which are very popular at our events and out about in the community.
This selection of Jig Dolls is available for work in small groups or for demonstration.
We can arrange for someone to lead a session with Jig Dolls which includes basic instructions and some live or recorded music.
Jig Dolls are good for all ages, we have used them in workshops with people of all ages from brownie groups to people suffering with dementia or with limited mobility.
The dolls are a fantastic way to include people in music without the need to play and instrument, dance or sing.
Since Covid 19, we can offer a Resource Presentation Package for Care Homes to use. Stowmarket Town Council and The Concertina Charitable Trust have enabled this package to be created and we are grateful to Katie and John Howson, previous Directors of EATMT for creating the presentation.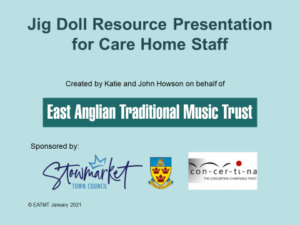 For more details about Jig Dolls please read HERE.
For information about current availability please contact us.