With contributions from Keith Skipper, Katie Howson and Ian's daughters, Carol Prettyman-Lowth and Susan Prettyman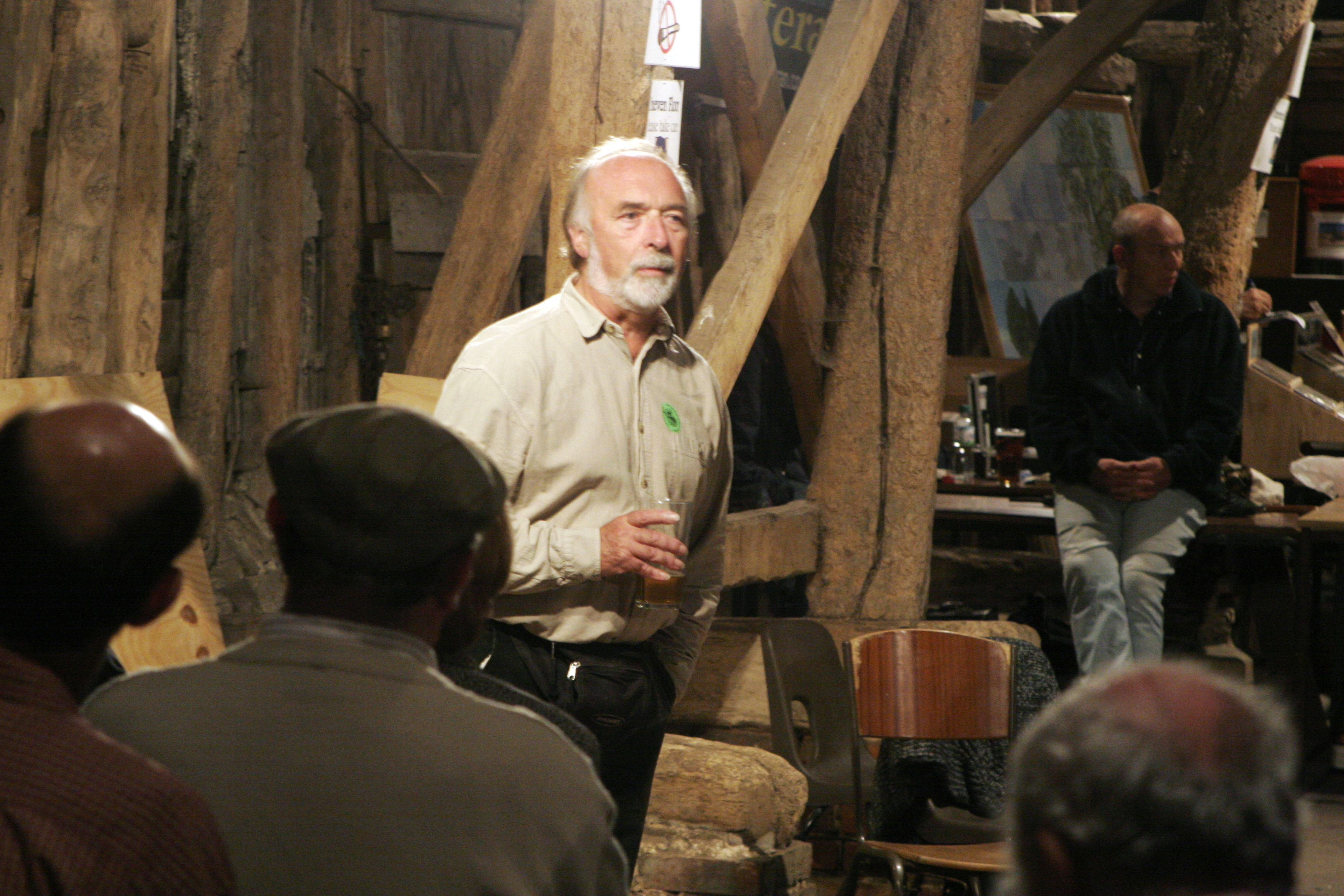 Ian was born, and lived all his life, in Lowestoft. His ancestors hailed from Lowestoft since the 1830s and from Suffolk more generally for centuries before. For anyone that met Ian, his love of Lowestoft, Suffolk and East Anglia was instantly apparent in the most gentlest of ways. His daughters Carol and Susan reflected to his friend Keith Skipper "I'm East Anglian first and English second. And as far as I'm concerned, East Anglia is only Norfolk and Suffolk".
Ian grew up in a musical family with his parents both singers, his mum able to play the piano, and his grandparents and uncle played the violin. As a teenager, Ian joined the Boys Brigade and learnt to play the bugle and the snare drum. He was also in a skiffle band. He went to High Street Methodist Church in Lowestoft and became involved in the choir. He had a love of choral music and was a member and chairman of Lowestoft Choral Society for many years. When he was a teacher at Elm Tree Middle School, he was the conductor of the school handbell team, arranging tunes for the group to play and giving his students the opportunity to perform around Lowestoft. He also explored world music, taught himself to play classical guitar and was able to play the harmonica, the latter of which stood him in good stead for the 'push and pull' of the melodeon.
He was involved with EATMT almost from the outset. EATMT Founder Katie Howson writes:
'Ian was involved with EATMT from very early on, attending a workshop as part of the Blyth Valley Voices project in 2003 and he rapidly became a go-to singer for lots of special occasions.
He had a great way with a song, always telling the story, and with a little bit of background information, often with a personal touch, all told in his mellifluous Lowestoft accent.
In 2005, he was the main singer for the Traditional Music Day song trail around the Museum of East Anglian Life, memorably singing to the pigs in the sunshine (see photograph above)! In the years that followed, he was a regular song host at Traditional Music Day and took part in several other significant events organised by EATMT. He sang at the unveiling of the blue plaque dedicated to singer Sam Larner in Winterton in 2008, which was filmed by the BBC, and at London's South Bank Centre as part of an EATMT presentation for "These Lands are Our Lands" in 2011. In 2012 he was one of the traditional singers featured on Anglia TV's "Inside Out" programme, leading a rousing chorus of his version of "Squally Old Weather" standing in a fishing boat, and teaching presenter Jess Whittaker to sing "The Dark-Eyed Sailor". In that programme Ian explained that many of his ancestors had been fishermen but that his mother wouldn't let him go to sea as it was such a dangerous job.
Friend Keith Skipper writes 'A good friend and loyal backer of my entertaining adventures for over 30 years, he relished deep Lowestoft family roots as popular teacher, Methodist preacher and unstinting ambassador for local traditions. Selections of stirring local farming, fishing and chuckle-loaded folk songs along with catchy medleys on his trusty melodeon paid full testament to a consummate performer in all kind of shows. He could fill gaps at a second's notice'. You can read Keith's article in the EDP from May 2020 celebrating Ian's life here.
Ian joined Keith's Press Gang troubadours where they toured around theatres, village halls and the like for 25 years. Ian would open the evening with Butter and Cheese and All and he would lead the ending with the rest of the team and the audience with The Farmer's Boy. He was resident musician and singer (and only genuine preacher) in productions of All Preachers Great and Small and was a "perfect sidekick for a series of fundraising Mardling and Music Evenings in local churches".
In 2000 Ian and fellow musician David Woodward produced an audio cassette called "Sounds of Suffolk" which featured songs and readings (including a reading from Hubert Freeman) from Suffolk.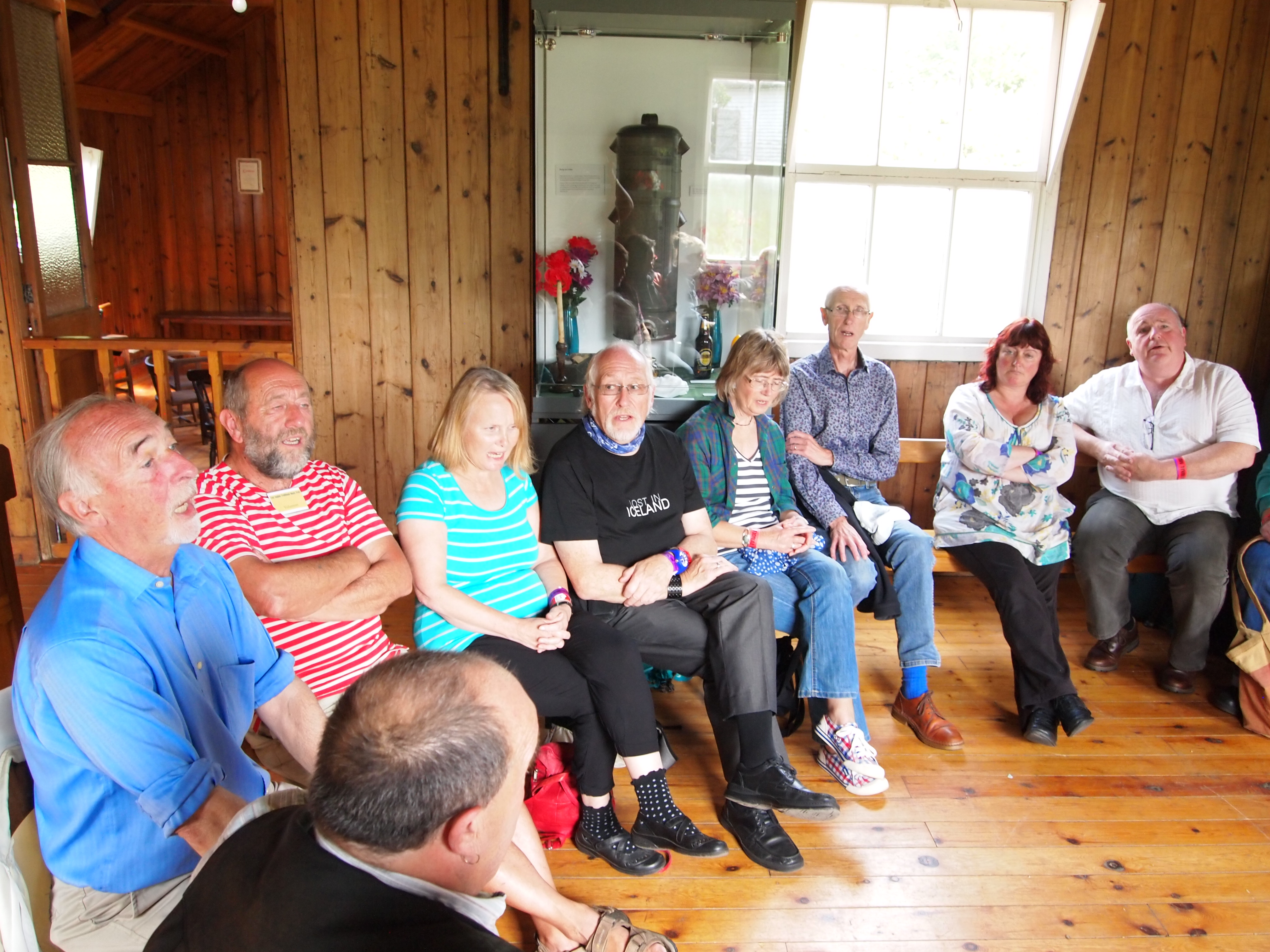 With thanks to all who have contributed to this article: Ian's daughters, Susan and Carol, his friend Keith Skipper and founder Trust Director Katie Howson.
In 2017, Poppyland Publishing published Keith Skipper's book "All Preachers Great and Small" – book in praise of Keith's friends, the book recalls the stories from many past shows, mixed with the anecdotes and one-liners that featured in the shows. Ian joined Keith in these shows alongside Brian Patrick and David Woodward.
Ian died after a short illness on May 7th 2020 aged 79. He is buried at Lowestoft Cemetery and he will be greatly missed.