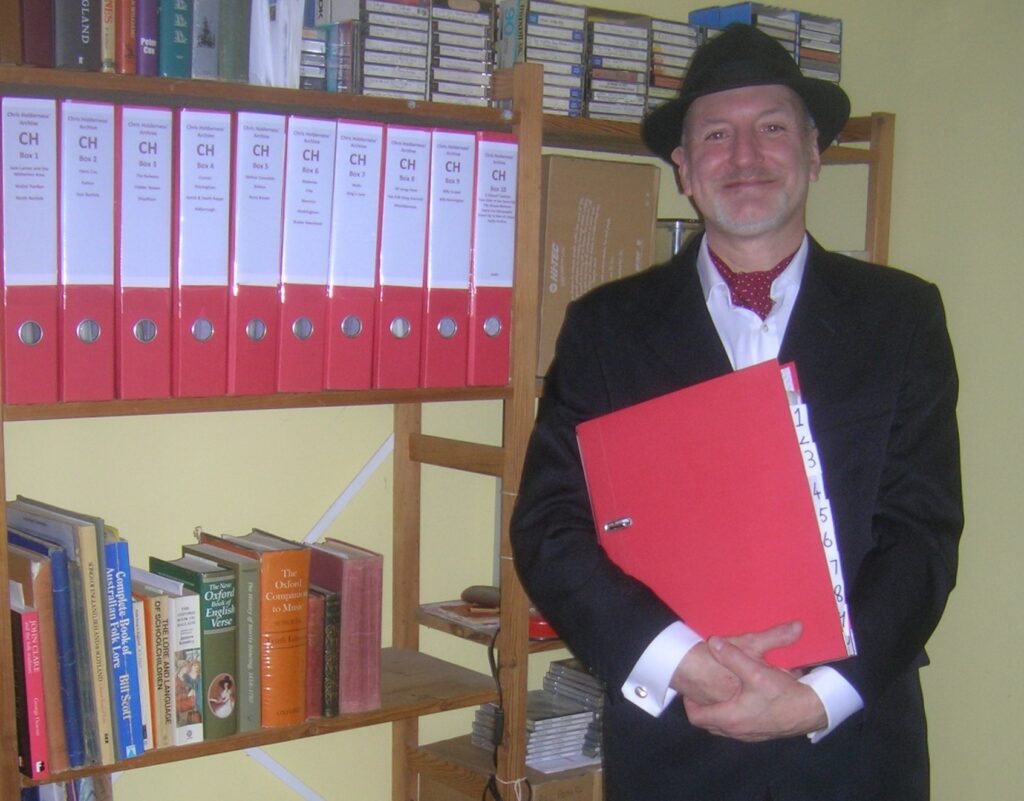 In 2020, North Norfolk musician and collector of musical memories invited the East Anglian Traditional Music Trust to house his archive. With Chris's permission we will be gradually digitising this vast and unique collection thus making it accessible to many online. The physical archive will also be available to view in person eventually as well.
Over the next year, we will be gradually uploading articles, photographs, notes from visits, letters and sound/field recordings. Much of Chris's research and articles have appeared on Rod Stradling's Musical Traditions website. The retirement of Rod in December 2020 was one of the deciding factors for Chris to ensure his collection would be stored and shared.
We are launching this collection with a new article written by Chris during the winter 2020/2021 "Two Sides of the Same Coin – Collecting Musical Memories in Norfolk".
Gradually this page will be added to, but first, in the 50th anniversary year of Harry Cox's death, Chris has added a new article to his archive called The Broads Bros which is an article about Harry and Fred Cox and we have uploaded it just in time for Harry's 136th birthday (March 27th).