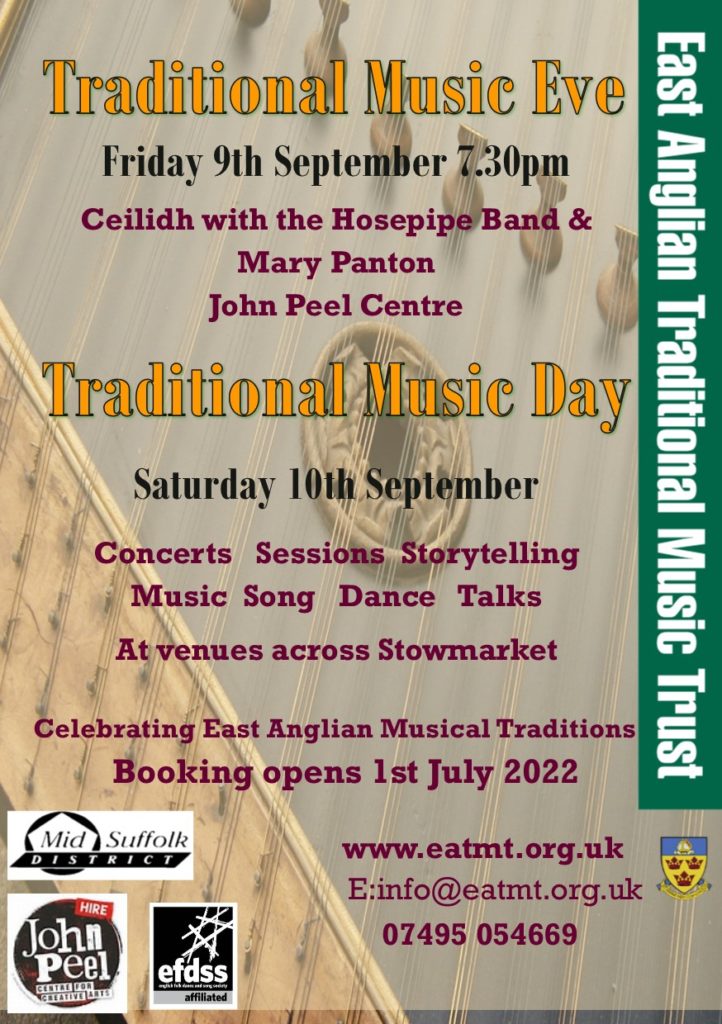 We have now a dedicated page for this forthcoming event which you can reach via the Current Events page or HERE. This page will be added to over the coming weeks and months leading up to 9th and 10th September and booking forms will be available from July 1st.
Voluntary Artistic Director, Alan Bearman (Sidmouth Folk Festival, Alan Bearman Music) and the EATMT team have been working closely together over the last couple of years to bring Traditional Music Day to the town of Stowmarket.
We are delighted to be working with a number of venues around the town including The John Peel Centre for Creative Arts, The Church of St Peter's and St Mary's, St Peter's Church Hall, Stowmarket Library, Stowmarket Scouts Centre, The Mix Recording Studio, The Fox Yard Studio, The Pallet Bar, The British Legion and The Walnut.
The Hosepipe Band with caller Mary Panton start the events off with a Friday night Ceilidh at the John Peel Centre for Creative Arts at 7.30 (9th September) and the following day sees a day and evening full of concerts, talks, sessions, dancing, storytelling, workshops, art and music market.
So far confirmed are:
It's not too late to get involved. If you would like to volunteer, book a stall space, run a session or offer ideas, please do get in touch – email info@eatmt.org.uk.
The East Anglian Tradition Music Day page will be updated over the coming weeks and month with bookings opening 1st July.
In other EATMT news, following hours and hours of sifting and sorting, volunteer Alan Helsdon has completed the physical archiving of the Pat Pickles Jig Doll Archive and you can see an overview of that Archive on our Archive pages or HERE.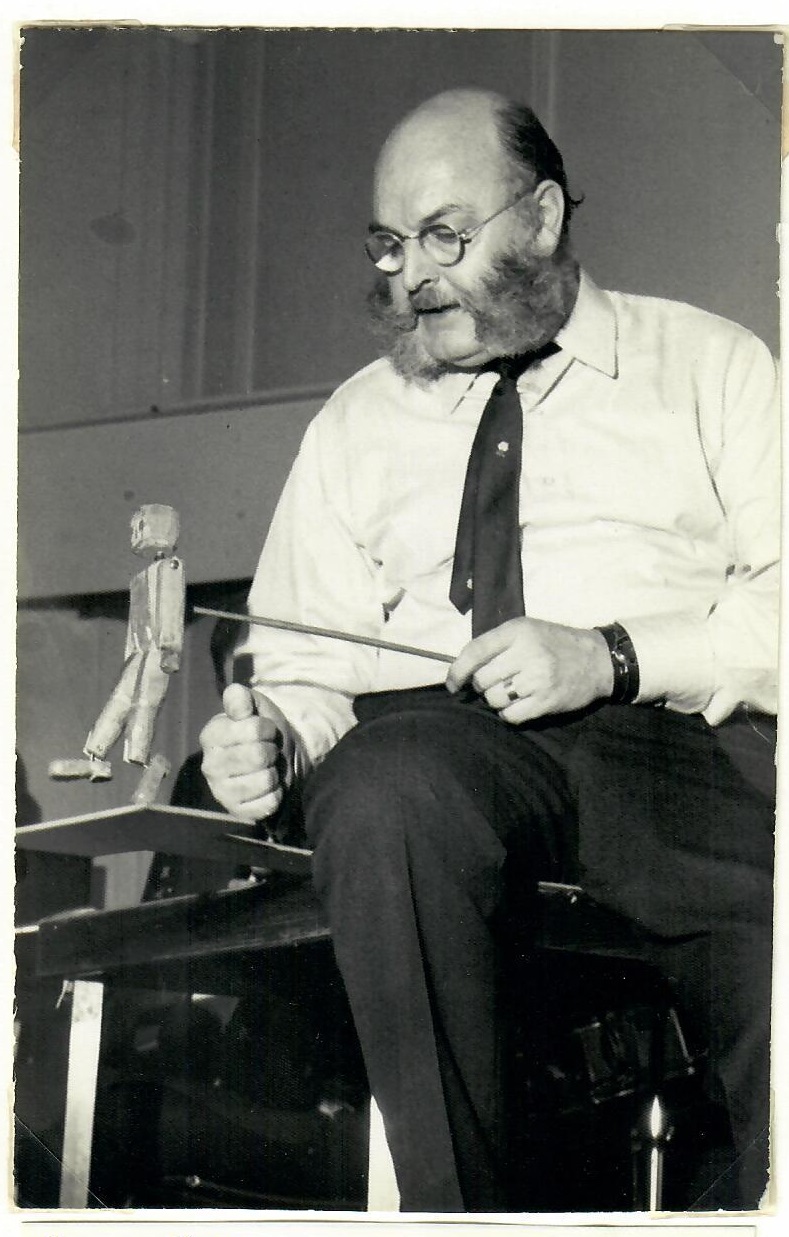 Do keep those bookings coming in for the day of workshops at our More Than Melodeons event on Saturday 28th May. You can book for 1, 2 or 3 workshops or just the evening concert. For the booking form and further details on the event see HERE.
Best wishes
Alex – EATMT Administrator and Alan – EATMD Artistic Director and the EATMT Team