10am – 4pm, Saturday 26th November 2022
The Mix, 127 Ipswich St, Stowmarket IP14 1BB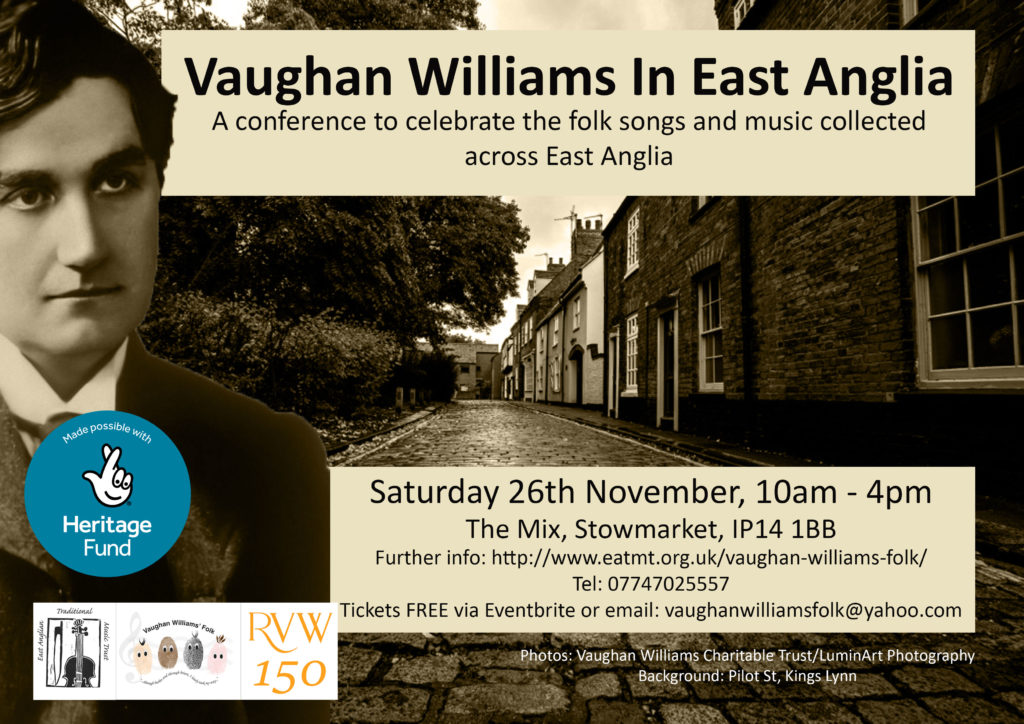 Funded by the Heritage Fund of the National Lottery, free of charge tickets will be available via Eventbrite and through the Trust at the end of Summer 2022.
The programme will involve talks and discussion from many of the expert researchers into the Folk Song Collections from across East Anglia.
We will also be attending the Vaughan Williams And Folk Song Conference in London, run by EFDSS on 12/13 November 2022. The deadline for submission of papers for the London Conference is 25 July 2022.