What a busy, productive summer we've had! Catch up on what happened and what's in the pipeline for the future and see what's new on the website. Read on…
NEWS: Events still to come in 2023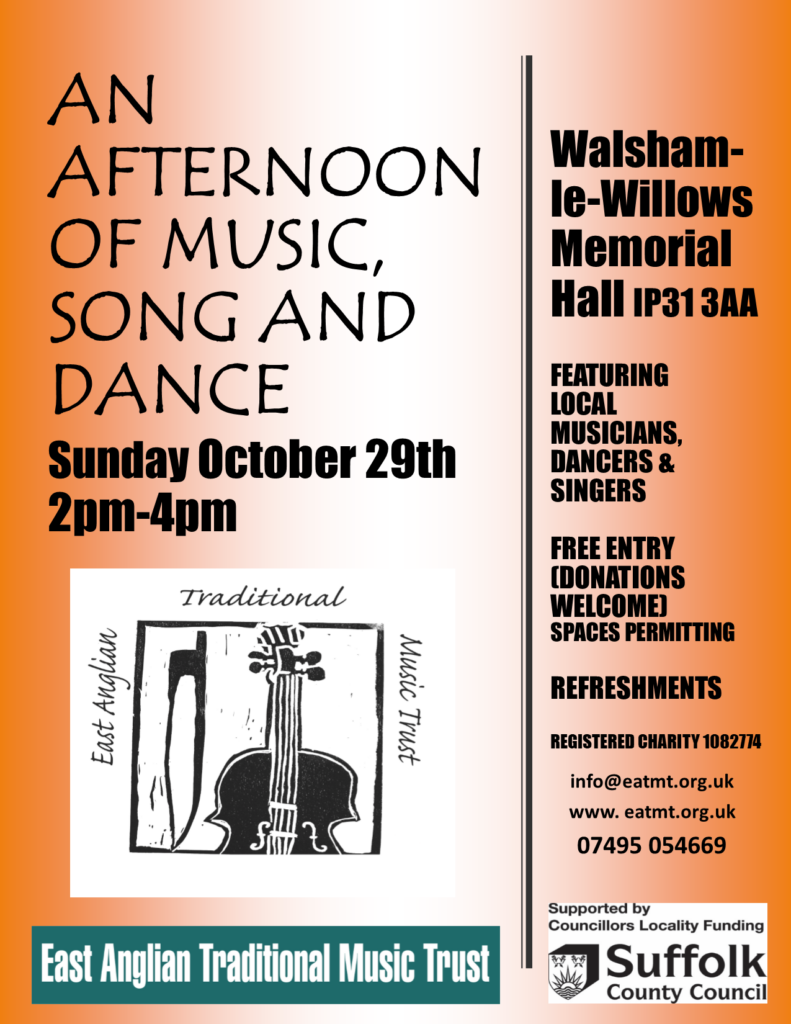 We're looking forward to another Afternoon of Music, Song and Dance this time in the Walsham le Willows Memorial Hall (IP31 3AA) from 2-4pm on Sunday 29th October. This is a free event but donations are positively encouraged.
Doors open at 1.30pm (no earlier please!). Do come along and take part if you would like to – MC Shirley Harry will add you to the list of performers on the day – or just come along and soak up the lovely atmosphere and enjoy some local performers showcasing local musical traditions. We'll be joined by Mossy Christian with his One Row Records stall and there will be light refreshments on offer.
Thanks to volunteer Jan Robinson for continuing to manage this popular series of Sunday Afternoon events and to Cllr Jessica Fleming's locality budget from Suffolk County Council. Thanks also go to the performers so far who have offered to join us and entertain!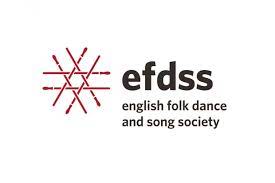 EATMT are very excited to be involved in this day talking about our work in the local communities and further afield as well as talking about the Vaughan Williams' Folk Project. There is an interesting line up of speakers sharing experiences including our own wonderful patron Gloria Buckley who will talk about her community and education work with Traveller, Romany and Gypsy cultures and FolkEast who will be sharing their experience of the Youth Moot work that runs alongside the fesitval.
Tickets are free but you have to reserve your place in advance. Please book via EFDSS HERE
Stowmarket Christmas Fayre – Sunday 27th November 10am-4pm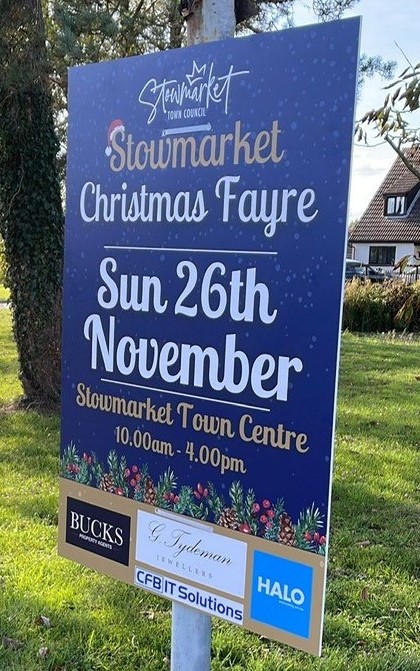 We will be setting up a small information stall at Red Gables (IP14 1BE) as part of the town's Christmas Fayre. We hope to keep other stallholders entertained by providing music throughout the day. If you are a local traditional/folk musician and would like a short spot of 30 mins-45 mins do get in touch. We'd love to see you!
Community Folk Orchestra Workshop Day – Saturday 9th December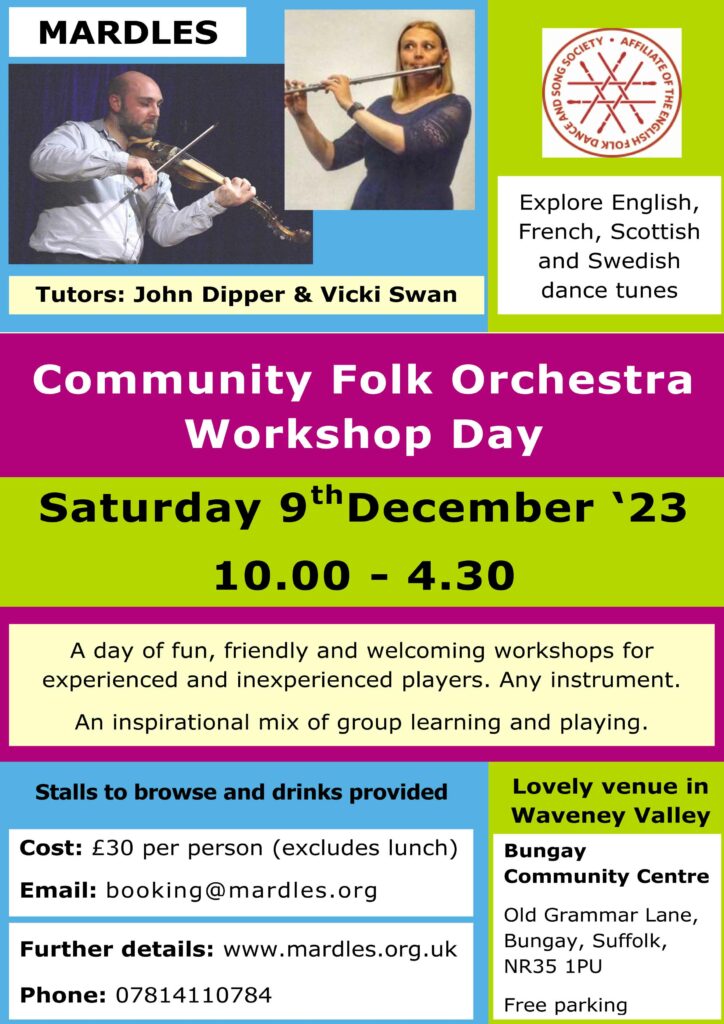 Our Friends at Mardles are running this lovely looking workshop day in Bungay Community centre and EATMT will be joining them with a stall. Get in touch via Mardles for details about how to get your day ticket!
NEWS: Updates on the Vaughan Williams' Folk Project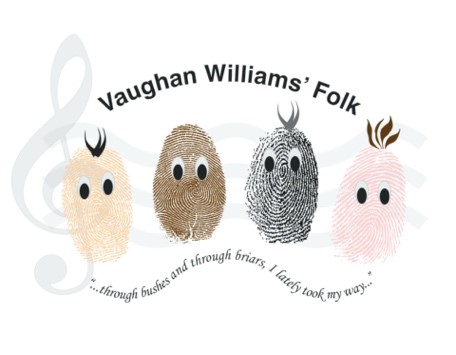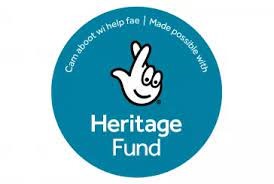 The summer months saw the delivery of schools and communities workshops across the counties of Essex, Suffolk, Cambridgeshire and Norfolk. We delivered to over 2,500 people during this strand of the project and we selected a wide range of music educators, each with different approaches to delivering and with different musical backgrounds which means that we are able to show a variety of methods of teaching to a wide range of ages producing different arrangements of folk songs collected by Vaughan Williams across the region.
The majority of the workshops that took place will be accompanied with a resource which will be accessible (with download opportunities) via the Trust's website and most of these also will include short video footage of the relevant workshop. Included in the resource packs will be information about who, when, where and what was collected by Vaughan Williams specific to those county specific workshops.
Our Sound specialist, Jake Lee-Savage created two films from these schools and communities workshops. The shorter of which was shown daily at FolkEast in the Vintage Mobile Cinema to a full house each day and the longer version was shown at Traditional Music Day in Stowmarket on 2nd September as part of the Final Youth Showcase performance. You can watch that film here or via the Project pages which are in the process of being updated and finalised as we near the end of the full project.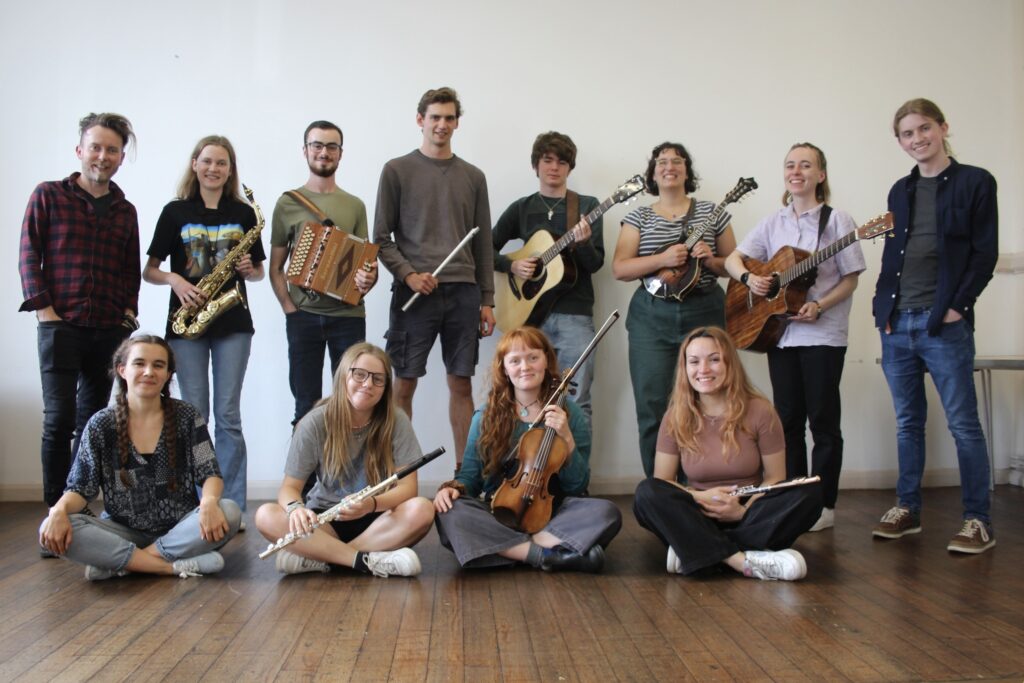 The Young Musicians section of the project was one of our major highlights of the summer and if you didn't get to either FolkEast or Traditional Music Day then it is definitely recommended that you view one of the two showcase performances. The first one took place at FolkEast to an audience of around 600 people, after their July residential weekend in Stowmarket and a full day's dress rehearsal at Blaxhall Village Hall on the Thursday of FolkEast in mid August. All 9 musicians took part in this first performance and when music courses in Europe prevented two of our musicians from joining us at Traditional Music Day in early September, we were extremely grateful to Cohen Braithwaite-Kilcoyne for agreeing to deputise. Follow the link HERE to read about this strand of the project which also has links to the two final showcase films.
NEWS: Reports on events from July to September
Stepdancing in July
Stepdance Day in Worlingworth, Suffolk in July did not disappoint.  People travelled far and wide (from Devon to Birmingham via Ware) and set up a session in the pub at 11am while the EATMT team set up in the Worlingworth Swan pub garden and Community Centre.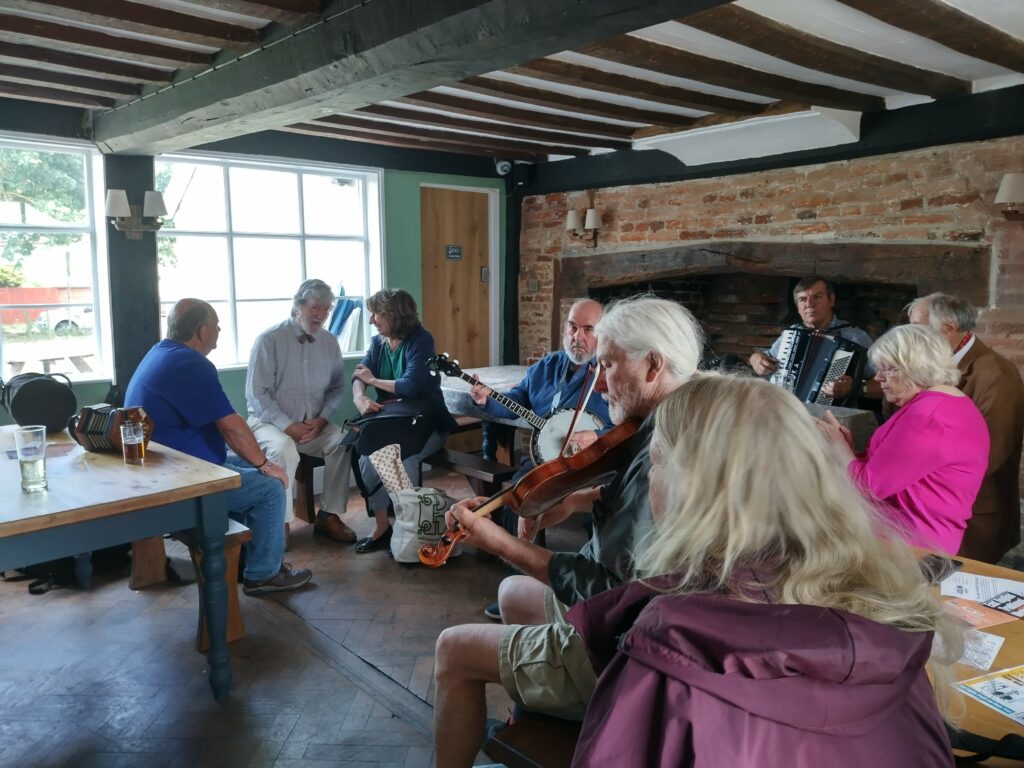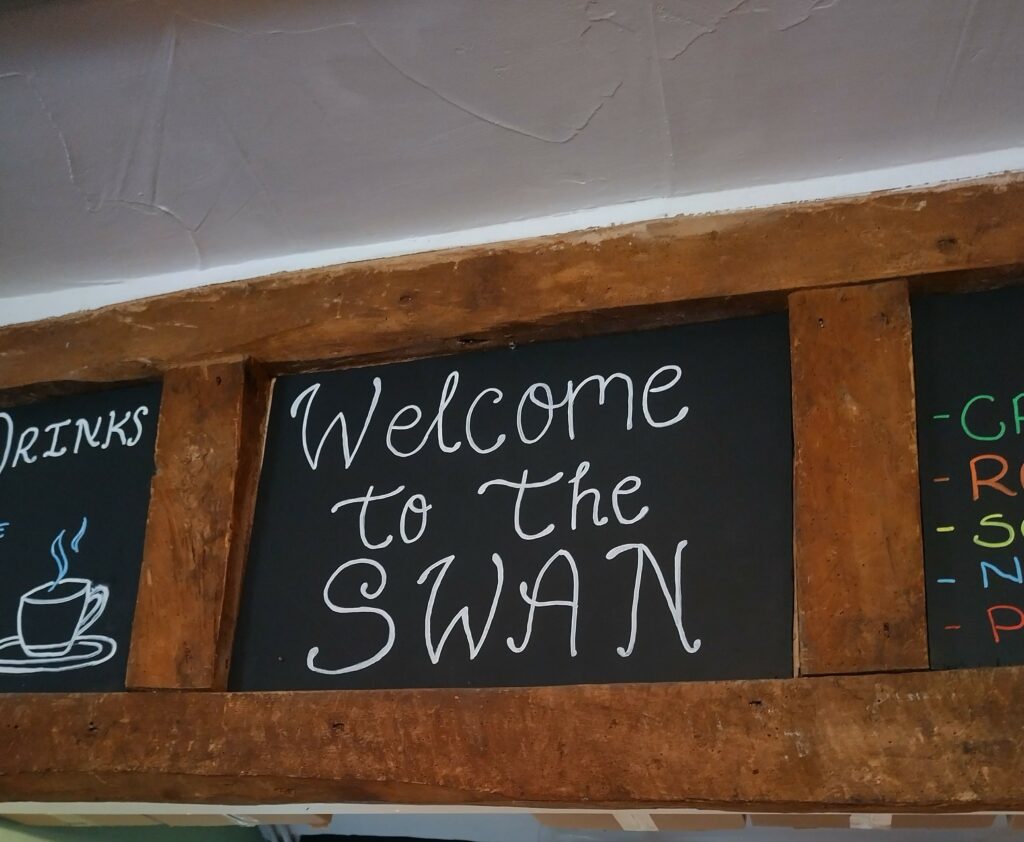 There were workshops for musicians playing for stepdancers, for budding stepdancers and introducing for the first time, a workshop in Jig Doll dancing run by local enthusiast Julian Rowe and stepdancer Doreen West.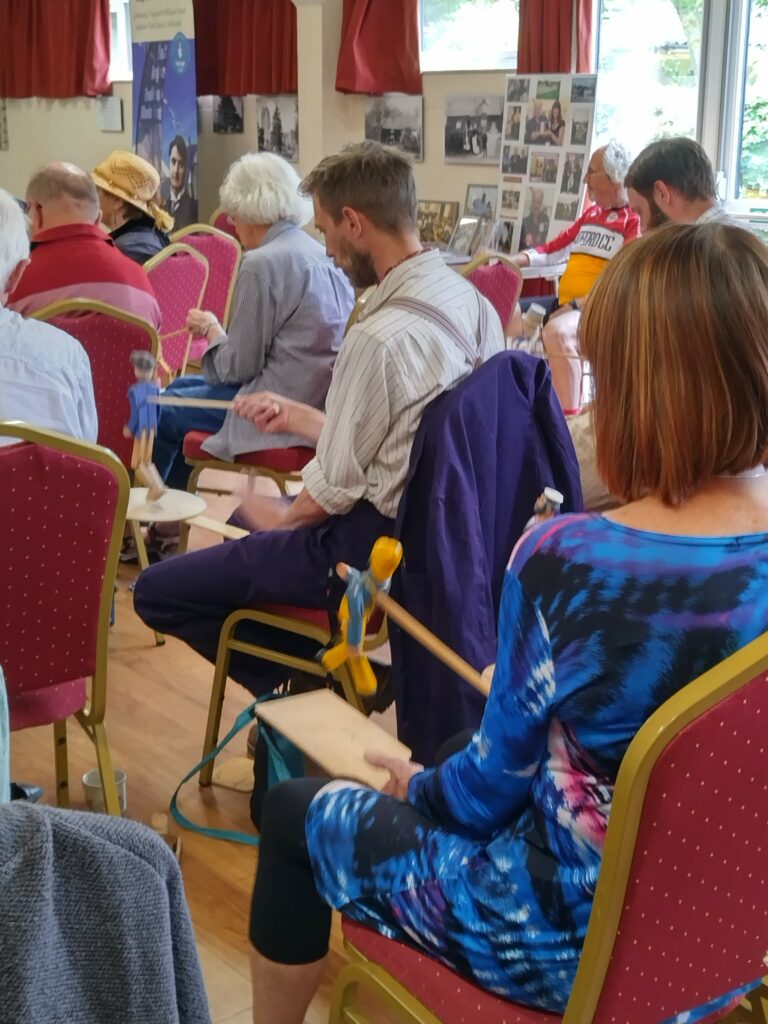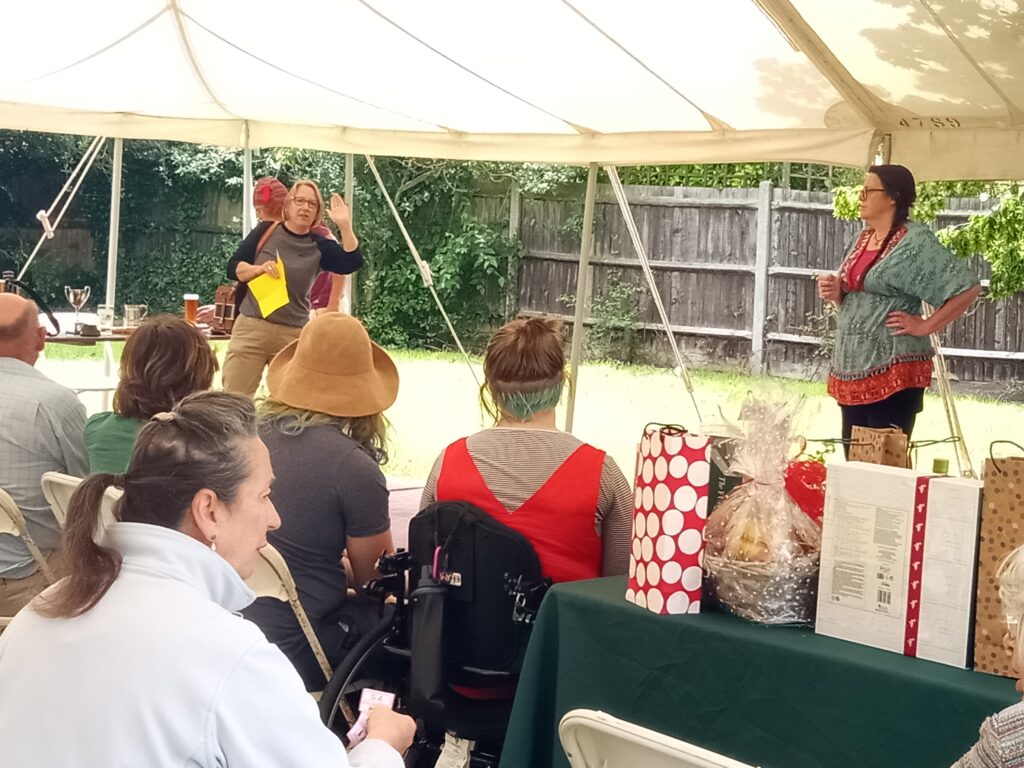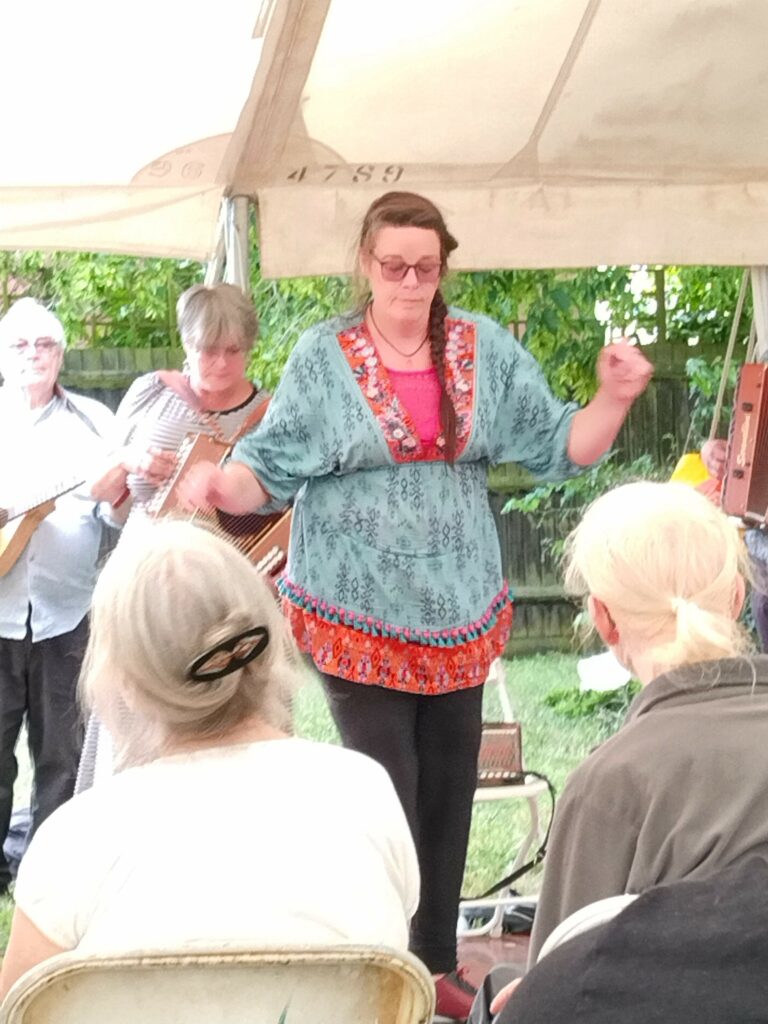 Julian also set up a Jig Doll Exhibition in the Community Centre where we also showed a digital exhibition created by Katie Howson of the history of Stepdance Day and we showed a few stepdancing videos – including one of the first ever Steve Monk Stepdance Competition which took place in Moreton, Essex which was organised by Jane and Steve Delarre. Our thanks to the Essex Record Office who gave us permission to show this film and to Essex based Sue Cubbin for taking the film back in 2001! Competitions took place for Stepdancers and Jig Doll dancers and the staff of the Swan worked their socks off pulling pints from 11am until the evening for over 100 people. For a full report, with film and photographs see HERE.
We were also grateful to stepdancer Fiona Davies and musician Chris Holderness and friends for showcasing some Norfolk stepping at Strumpshaw Tree Fair on the Saturday of the same weekend. They were joined by a previous (2018) Stepdance Day newcomer Josh Dart who then joined us in Worlingworth the following day (and went on to win the Steve Monk Tankard).
For a link to the Moreton Stepdance Day in Essex see below:
FolkEast
Next stop was FolkEast in mid August where we set up an information stall in our happy place – within the Instrumental Stall Holders. The EATMT team were kept very busy over this weekend. As previously mentioned, EATMT in partnership with FolkEast presented the first of two Vaughan Williams' Folk Showcases.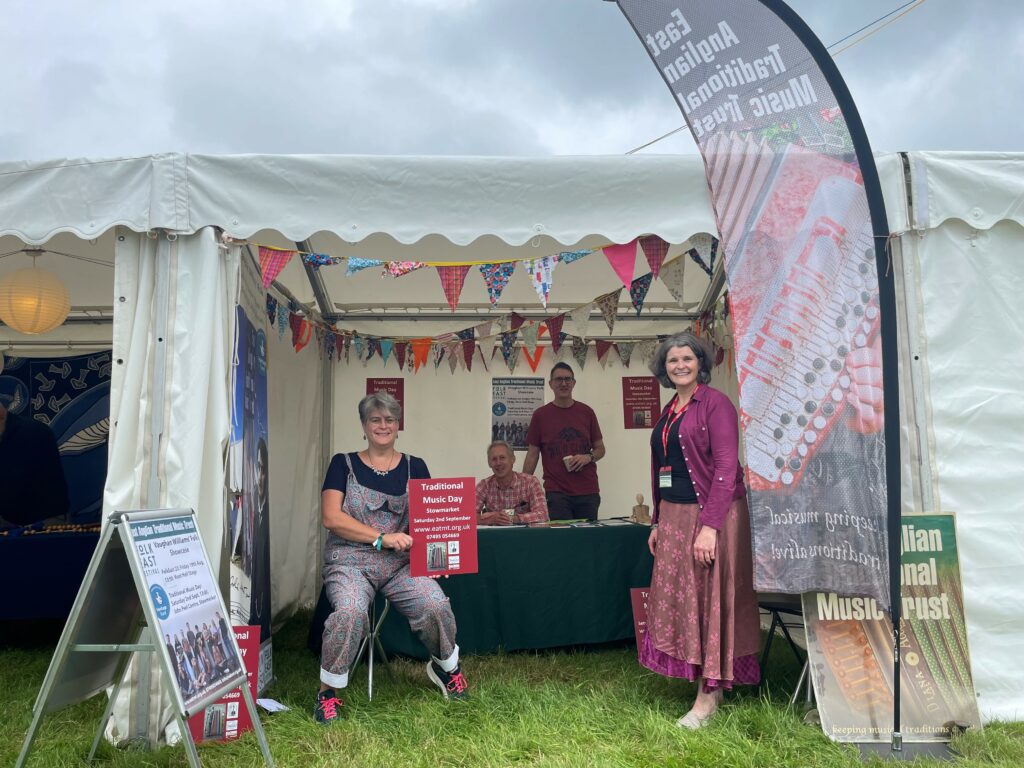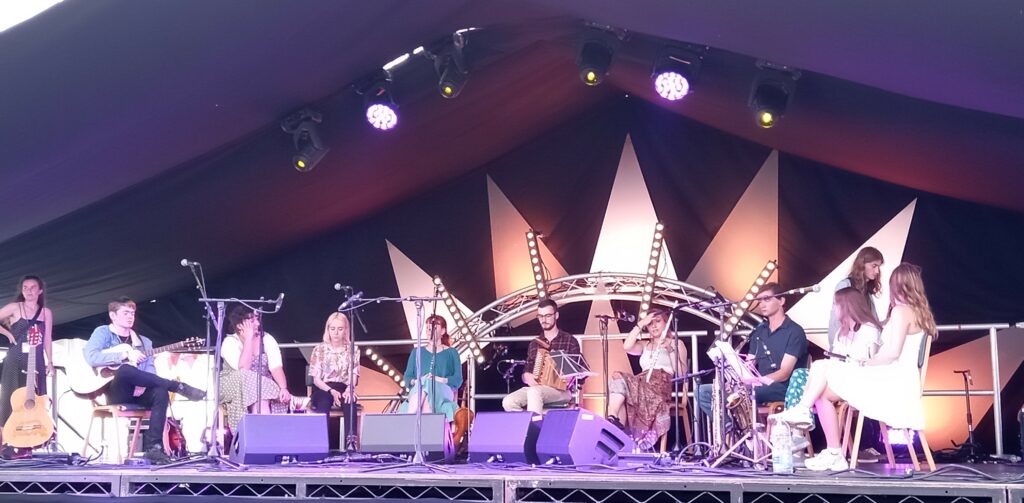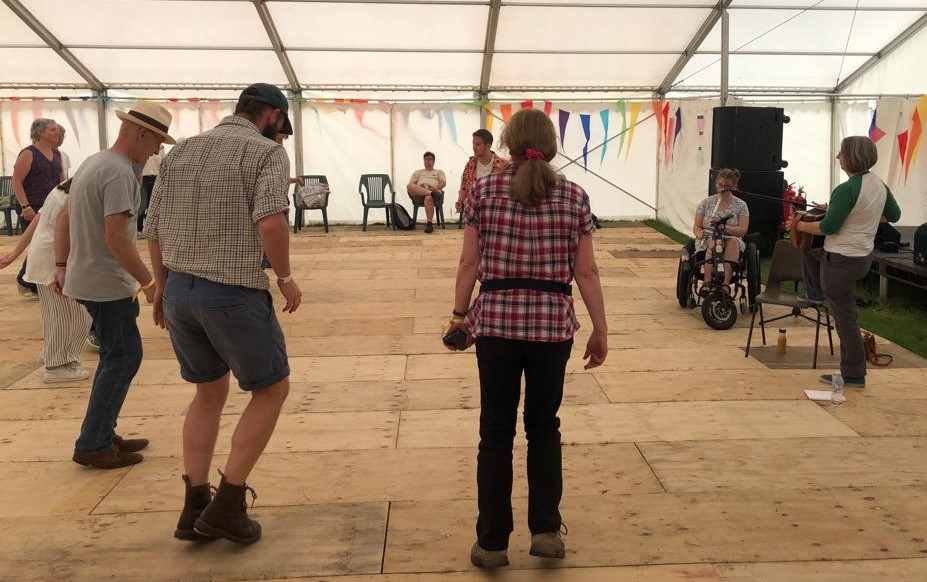 Rapturous applause confirmed that the huge audience of around 600 had appreciated the performance. The Young Musicians also ran a workshop encouraging other youngsters to follow their lead as part of the Youth Moot scheme at FolkEast.
Ethan Beal hosted a "stepping" workshop welcoming all ages and abilities to have a go. For those who really got the hang of it there was the chance to enter into a competition for best dancer which was organised by members of the EATMT team. For a full report of the weekend see HERE.
Traditional Music Day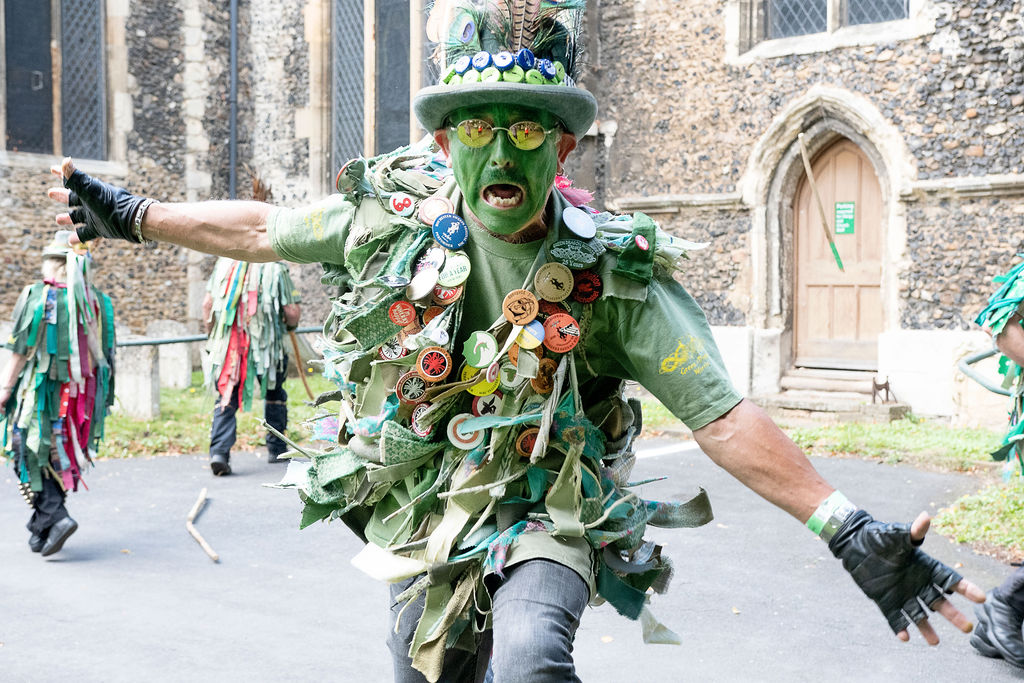 After 6 long years in the planning, the EATMT team were delighted that nothing prevented this long awaited event from taking place across the market town of Stowmarket on Saturday 2nd September 2023. Even the sun came out for us all!
The Volunteer Working Party has just met to share ideas and thoughts regarding next year's events. A change of date is one of the things up for discussion and as soon as we have checked with various venues we will update you on 2024's date.
With a wonderful team of volunteers, over 200 performers/artists taking part across the town in various venues and support from the town council, local businesses and beyond, the town of Stowmarket welcomed the sound of song, music and dance from 10.30am until late into the evening. For a full report of Traditional Music Day read on HERE.
New: Articles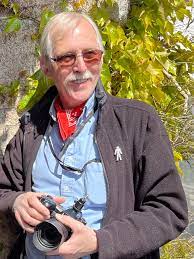 Doc Rowe and his Archive
On Thursday 17th October, a crowdfunder page was set up by Fifth Column Films to raise £25k to help create a film of the legend that is Doc Rowe – folklorist and collector – as well as digitising 50 years worth of Doc's films and photographs. Within 3 days they are already over the £10,000 mark. Read more here about the challenge that film makers Rob Curry and Tim Plester have set themselves…
Read about a forthcoming event in North Norfolk from workshop leader Natasha Hood HERE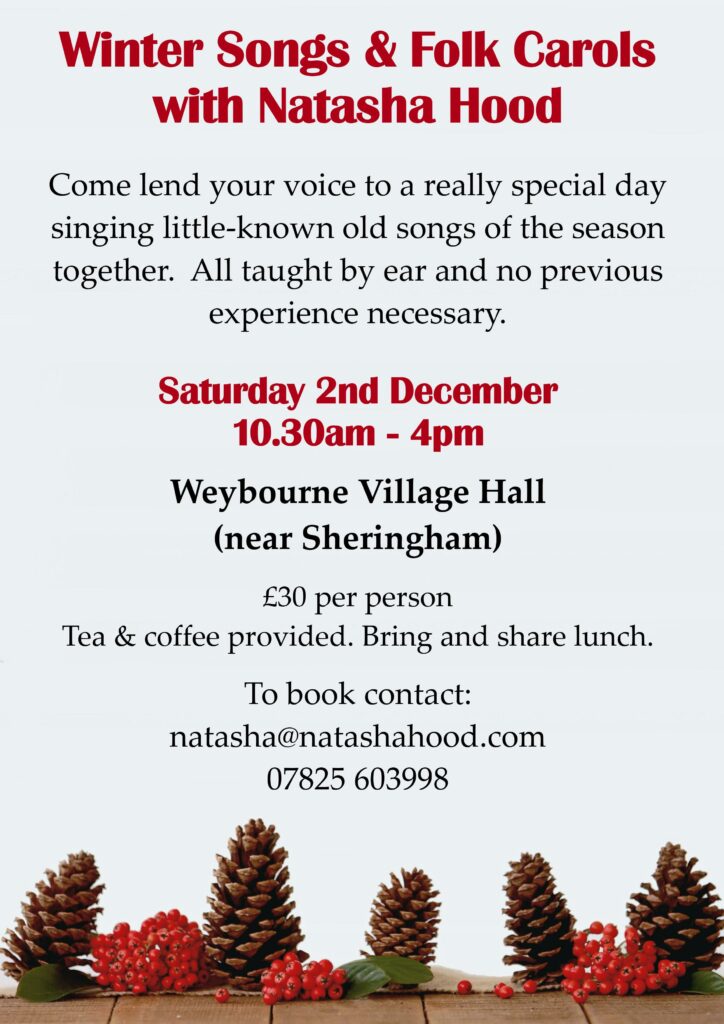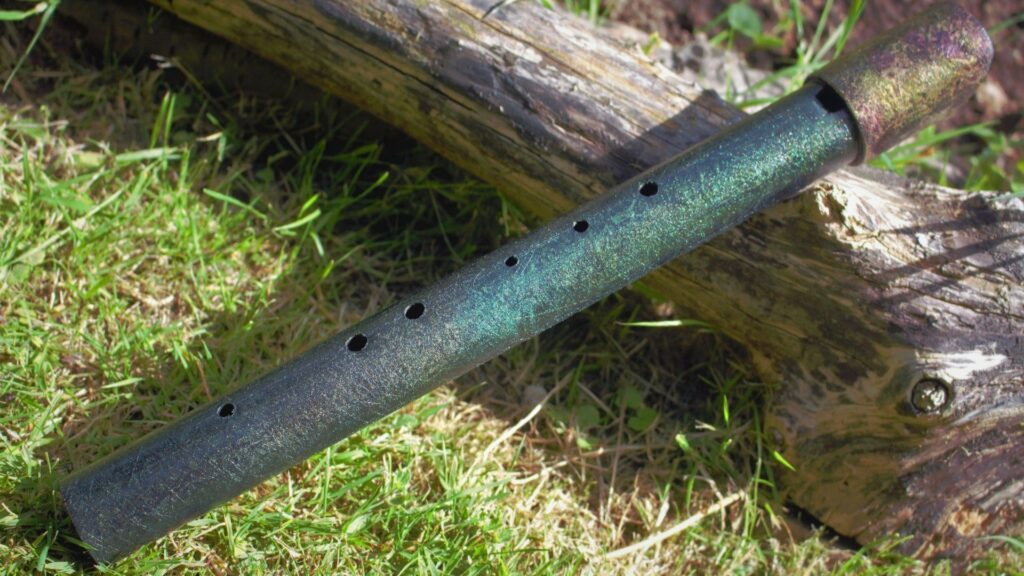 Sam Larner Discography compiled by Chris Holderness for EATMT in 2021 to follow on from his MusTrad article written on Sam Larner in 2013.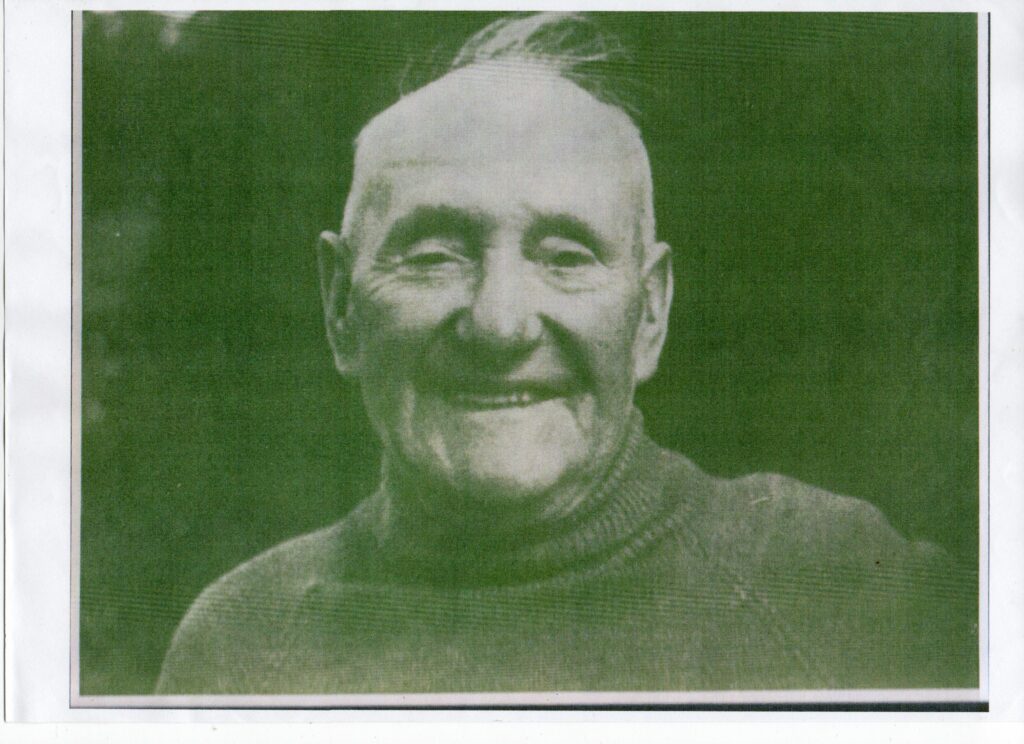 NEW: Events for 2024
Sunday 24th March – an Afternoon of Music, Song and Dance returns to Yaxley Village Hall. 2pm-4pm
Saturday 6th April – Traditional Song Forum Spring Conference takes place in Stowmarket (Scout Centre) jointly organised by EATMT.
Saturday 25th May – More than Melodeons at Wingfield Barns. With tutors Cohen Braithwaite-Kilcoyne, Erin Brown & Barry Watson, Andrew Collins and Jill Parson with more to be announced.
Sunday 21st July – Stepdance Day heads to Essex. For you Essex based Stepdance enthusiasts, please get in touch if you're keen to be involved in the organising of this event. We'd love to hear from you!
Traditional Music Day, Stowmarket – Date TBC We aim to get this date firmed up in the next few weeks.
Support EATMT
Can you put up a poster?
We are particularly interested to hear from you if you can put up a poster in your village if you're local. We can post out A4 laminated posters to you if you think you can help. Please get in touch!
First Aid?
If you are planning to come along to any of our events and you are First Aid Trained, we'd love to hear from you. If you're interested in helping and would like to take part in some first aid training, we'd also love to hear from you!
You can support EATMT in a number of other ways:

VOLUNTEER at events or in the office,
BECOME A FRIEND – Join our Friends' Membership Scheme
SHOP for our publications,
BUY TICKETS for our EVENTS
THANKS
As ever, thanks go to the regular team of volunteers who provide a variety of support to EATMT. We're delighted to continue to welcome new members into the volunteer team over the last few months and we are really grateful to everyone who steps in and up to the challenges!

We are also grateful to the following regular funders for helping us run events and projects: