EATMT Events 2022
FolkEast – 19th-21st August 2022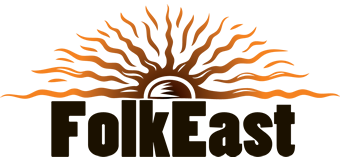 Come and join us at this lovely weekend festival. We will be running a stall, a FolkEast Stepdance event – with a stepdance workshop on Friday and Saturday and the FolkEast Stepdance competition on Sunday afternoon in the dance tent after the afternoon ceilidh. We will also be organising an illustrated talk about Vaughan Williams' Folk Song Collecting and if you are aged 11- 18yrs, look out for the Vaughan Williams workshop as part of the Youth Moot programme which will be run by Finn Collinson and Emma Beach on the Friday afternoon.
Friday 9th September 7.30 and Saturday 10th September all day and evening in STOWMARKET
Please visit HERE for further details about this event. Booking is open. The page will be updated throughout the summer so do keep checking in.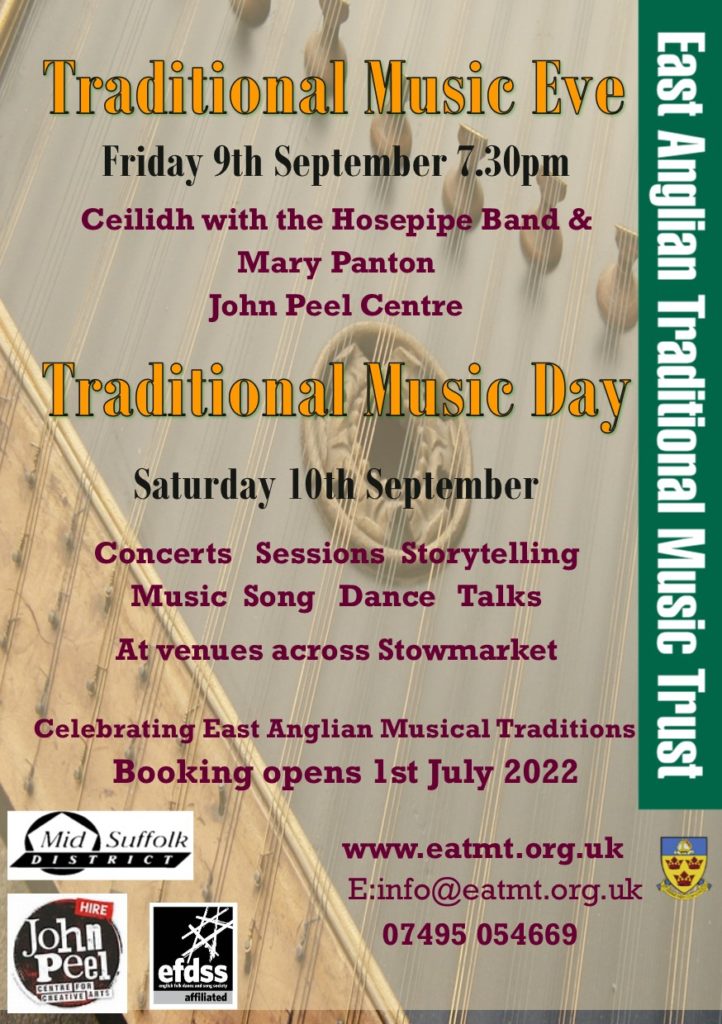 Saturday 10th September at Stowmarket Church, 12-2pm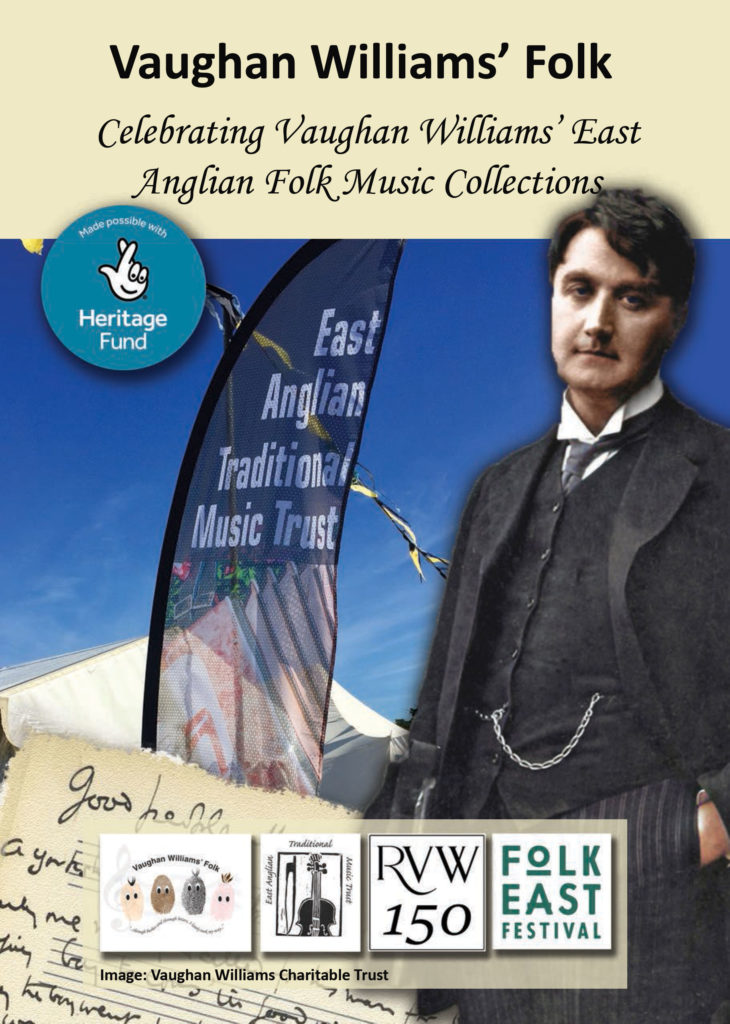 Join us to celebrate the launch of our new project, funded by the National Lottery Heritage Fund. Listen to stories and songs about Vaughan Williams' folk song collecting from Potiphar's Apprentices, find out how you can be part of our young musicians programme and how you can get involved. More…….
Saturday 26th November, Stowmarket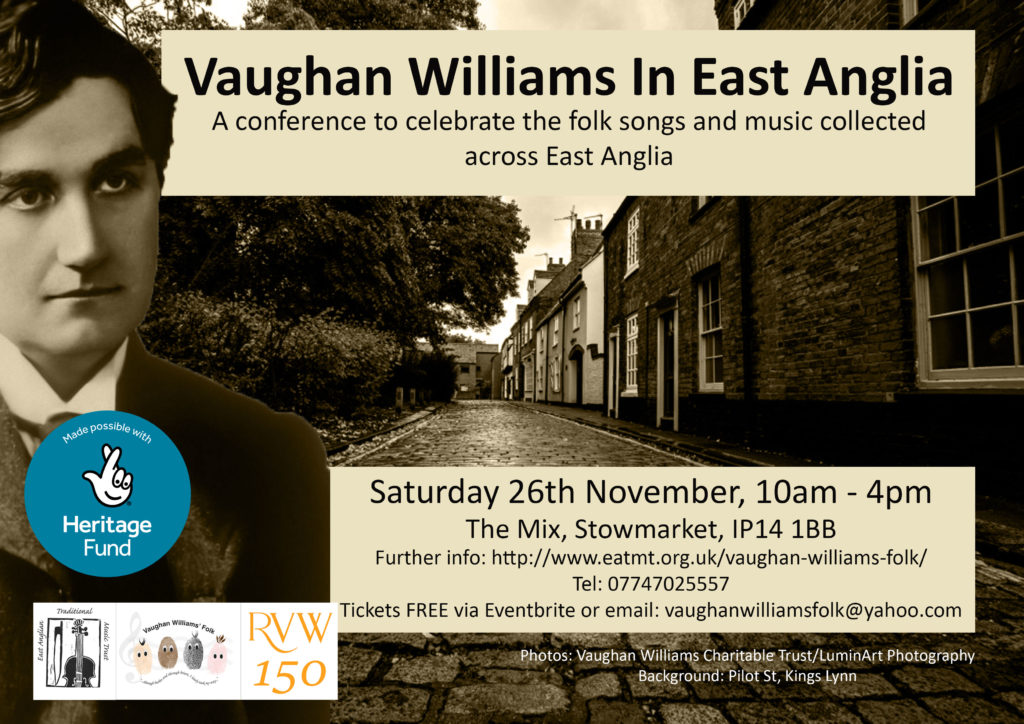 JOIN OUR MAILING LIST TO HEAR THE FIRST ANNOUNCEMENTS
For other organisations events please see our Other Traditional Music Events Page