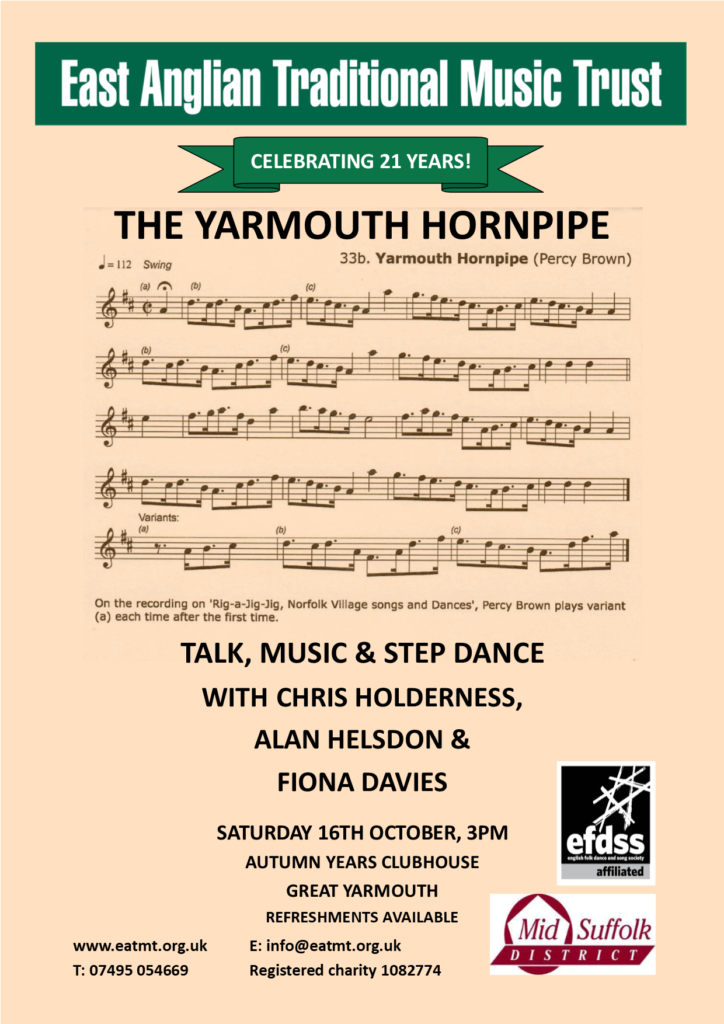 Plan A was the event as publicised above. Like many events that were planned once restrictions were lifted in the summer, in reality audiences were still feeling concerned about attending indoor events and so in the week leading up to 16th October, EATMT and the artists involved in this planned event reverted to Plan B.
A video camera was hired, a young and keen film maker made herself available to assist and thanks to advice from Chris Metherell and local film maker, Ben Land, a small group of us travelled to Yarmouth and to the Autumn Years Clubhouse where we spent the afternoon filming the event without an audience.
Katie Haines our camera lady then edited the film and this can now be seen on our youtube page HERE. Plan B came with additional expense and no income and so if you do take the time to look at this event via youtube and you like what you see, then please do consider making a donation to EATMT. You can do that via paypal or alternatively email the Trust to find out how to make a donation. For the full article written by Chris please see HERE.