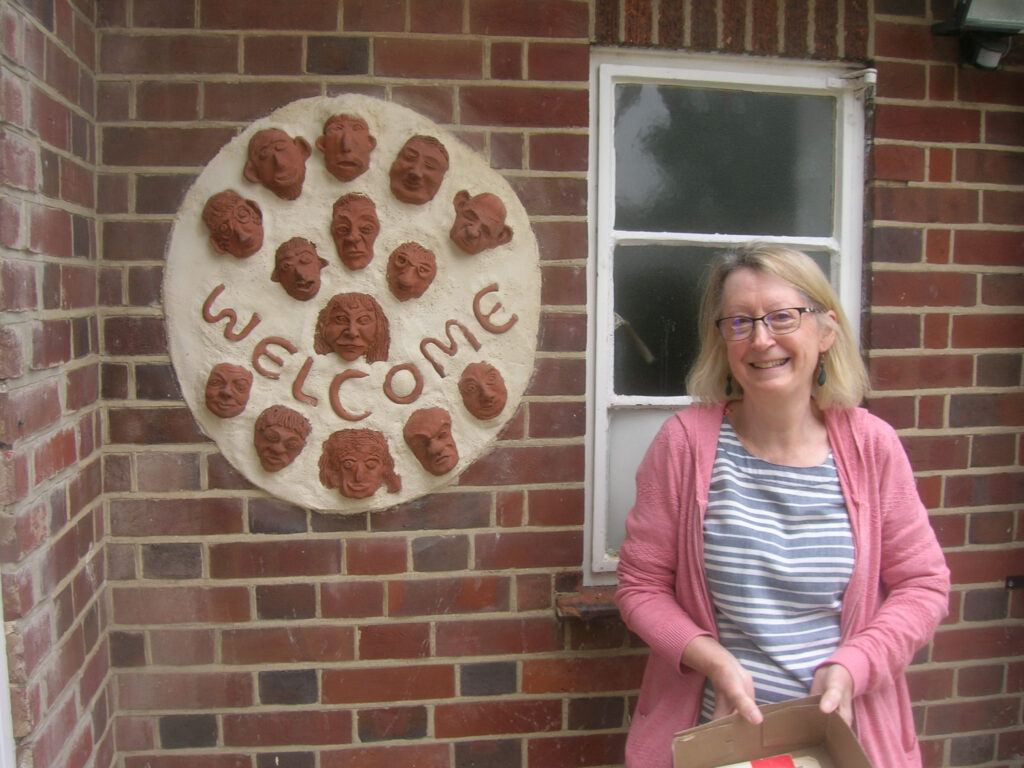 The sun shined on us for our Music, Book and Instrument Sale which was held at the Redwoods Library within our new home at Red Gables. We were delighted to see familiar as well as new faces during the afternoon. Despite cautious numbers of visitors, we were pleased with sales and the feedback. The event was very relaxed and friendly with people stopping to say hello, have a cup of tea and a piece of delicious cake (courtesy of Cabbages and Kings) whilst listening to the music from Bristol Fashion and also picking up a bargain. We took just short of £400 over the few hours which we were overjoyed with.
For a short video clip of Bristol Fashion band playing 'Return to Spring' see HERE – with kind permission from Sue Sawyer.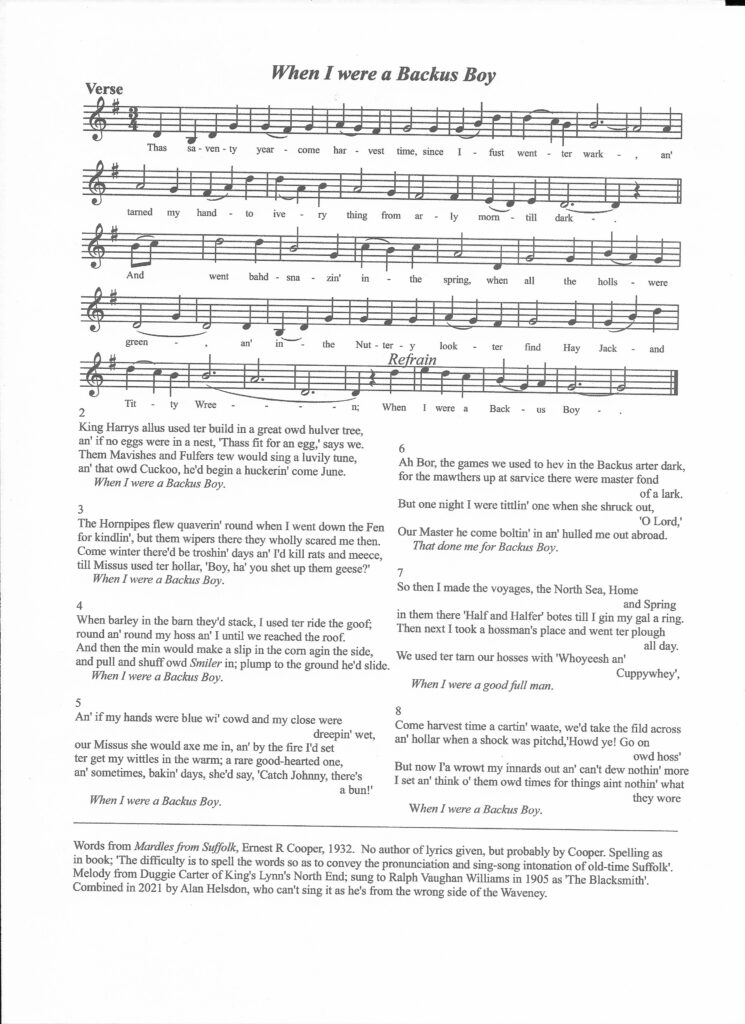 Alan Helsdon created a free gift for visitors – a song sheet of "When I were a Backus Boy". Alan had taken the words from the book 'Mardles from Suffolk' by Ernest R Cooper, 1932 and Alan fitted the words to the tune of 'The Blacksmith' which Duggie Carter from the North End in King's Lynn had sung to Vaughan Williams in 1905. For a pdf version of this, please email info@eatmt.org.uk.
We had several enquiries regarding selling instruments on behalf of private sellers and so we will look into offering this at a future sale next spring.
During the sale, a general Facebook message from a lady from Lowestoft hit our inboxes asking for a second hand melodeon…the timing was perfect – a worn old D/G Hohner had just been brought in to sell and so over the phone the deal was done, the seller was happy and the buyer even happier. We thank Martyn White for casting his eye over the box and fixing a few bits that needed attention before handing it over to its new young owner.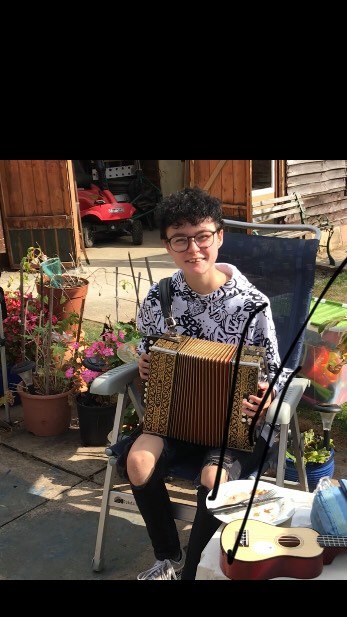 A big shout out to Shirley Harry, Jan Robinson, Miriam Stead, Chris Holderness, Alan Helsdon, John Pearse and Bristol Fashion Band and a huge thank you to all of you who joined us.