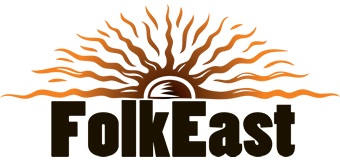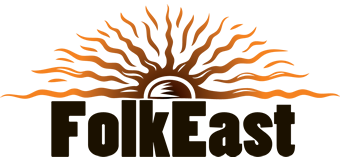 What a delightful weekend we had at FolkEast. We had an information stand in the Instrumental Area once again with a few instruments available to have a go at, books to sell and the Gordon Ruddock Bursary to promote.
We were made to feel so welcomed by the other occupants in the Instrumental Area and we were treated to back to back music sessions under our noses throughout the weekend which had been programmed in by FolkEast representative and Trust supporter Otis Luxton.
Lots of people – familiar faces and new faces – came to say hello. We sold a good number of our tunebook Before the Night was Out in particular – quite possibly because this festival really does have a very East Anglian feel to it and you don't need to travel far around the site before you hear "our tunes". And yet there's also a strong cosmopolitan feel to it making it feel friendly and inclusive and you could be anywhere in the world.
Five of our Gordon Ruddock Bursary musicians came to say hello and Samuel, Megan and Lou all helped take a stint on the EATMT stand. All five were performing over the weekend. Particularly busy were Finn who ran several workshops and performances over the weekend in advance of his album launch and tour; Lou who spent the weekend dancing in sessions and ran a Stepdancing workshop; Megan who spent her weekend singing in sessions and dancing with Pretty Grim and Lauren who performed with Aldeburgh Young Musicians in the Moot Hall with Cohen Braithwaite Kilcoyne before heading back off to Snape for a masterclass with saxophonist Jess Gillam.
Three of our four Trustees also took a stint on the stand too and we're grateful in particular to Eammon Andrews who organised the Harbour Inn crowd to come and take part in the Instrumental session on Saturday afternoon and Hushwing on Sunday.
The Jig Dolls proved a hit as did the Instrumental Hire Scheme and as a result both have seen a surge in hire over the last few months.
We are grateful to the organisers at FolkEast for giving us such a great spot again and congratulate them on creating such a lovely festival. We've already booked our pitch for 2020.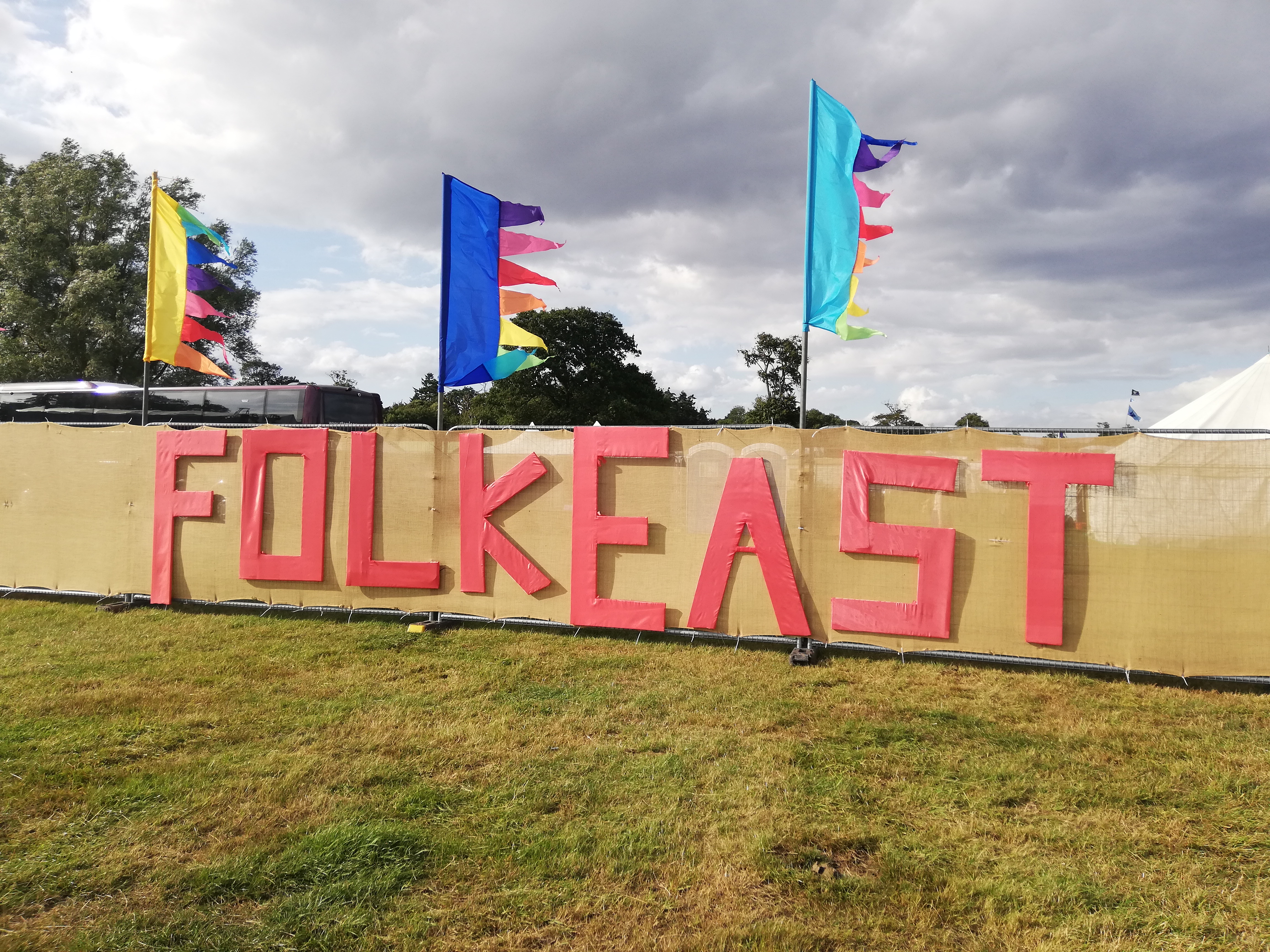 Photos by EATMT
Photos courtesy of M Wisdom