During the recent office move in Stowmarket, we came across a large cardboard envelope full of exhibition items that had been passed on to EATMT in 2005 – we think to be included as part of the Trust's "Playback" project which took place around Norfolk that year. The exhibition had been originally created in 1997 for a concert held at the Conway Hall in London which celebrated the life of Walter Pardon who had died a year earlier.
Quite by chance, around the time of this find (during the early summer of 2021), singer and collector Jim Carroll joined the social media platform Facebook and started posting memories and photographs of his and partner Pat Mackenzie's years of collecting. A timely post about his friendship with Walter Pardon on Facebook then triggered several wonderful photographs and memories prompting the Trust to make contact with Jim and Pat. It transpired that it was Pat who organised the Conway Hall concert and the proceeds made from that event bought the headstone for Walter's grave.
Thanks go to Alan Helsdon for cataloguing and scanning this content to allow it to be included on the EATMT website.
Walter Pardon Conway Hall Celebration Exhibition 1997 – catalogue: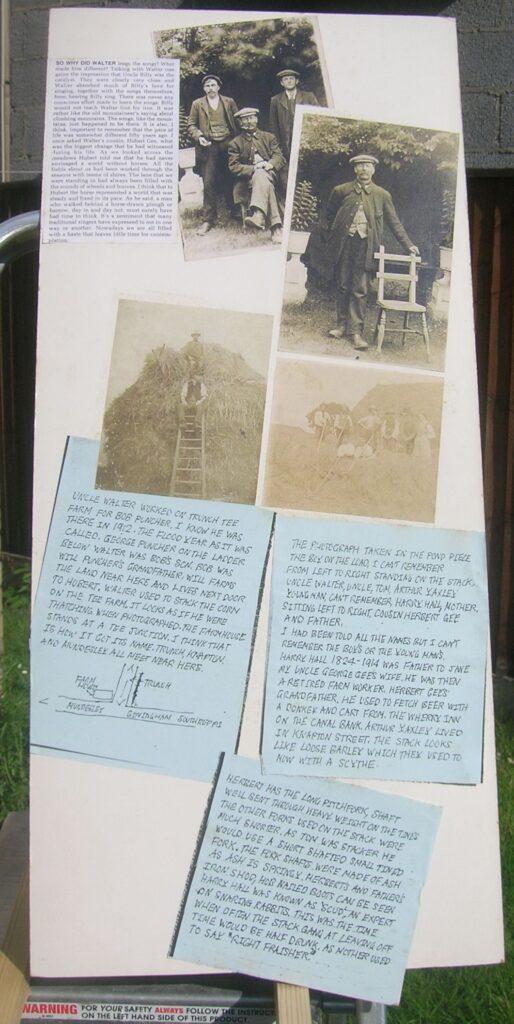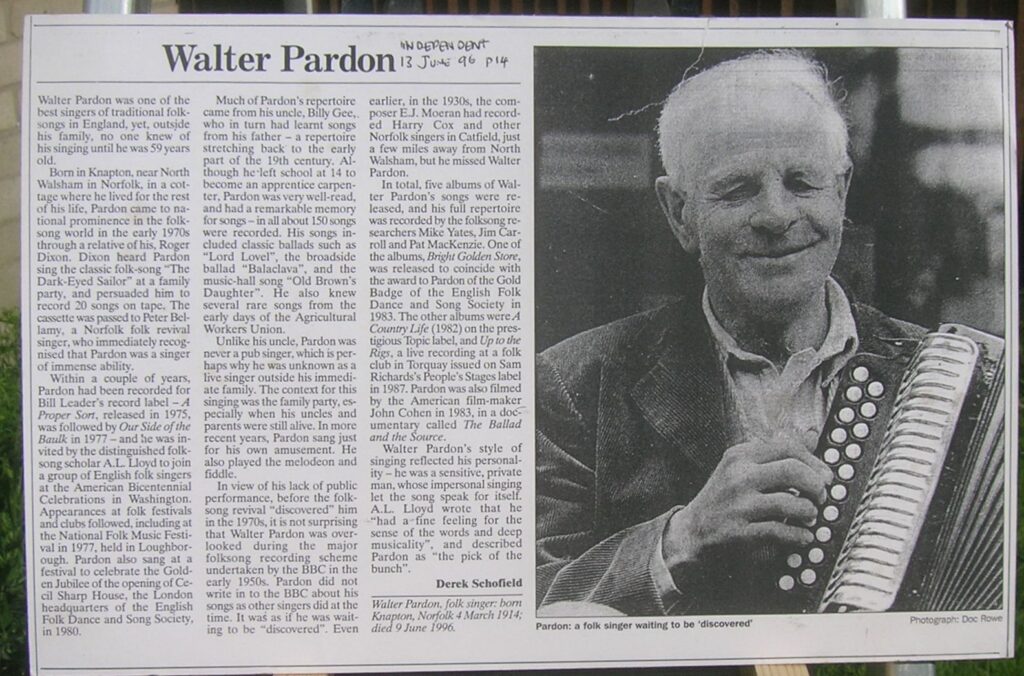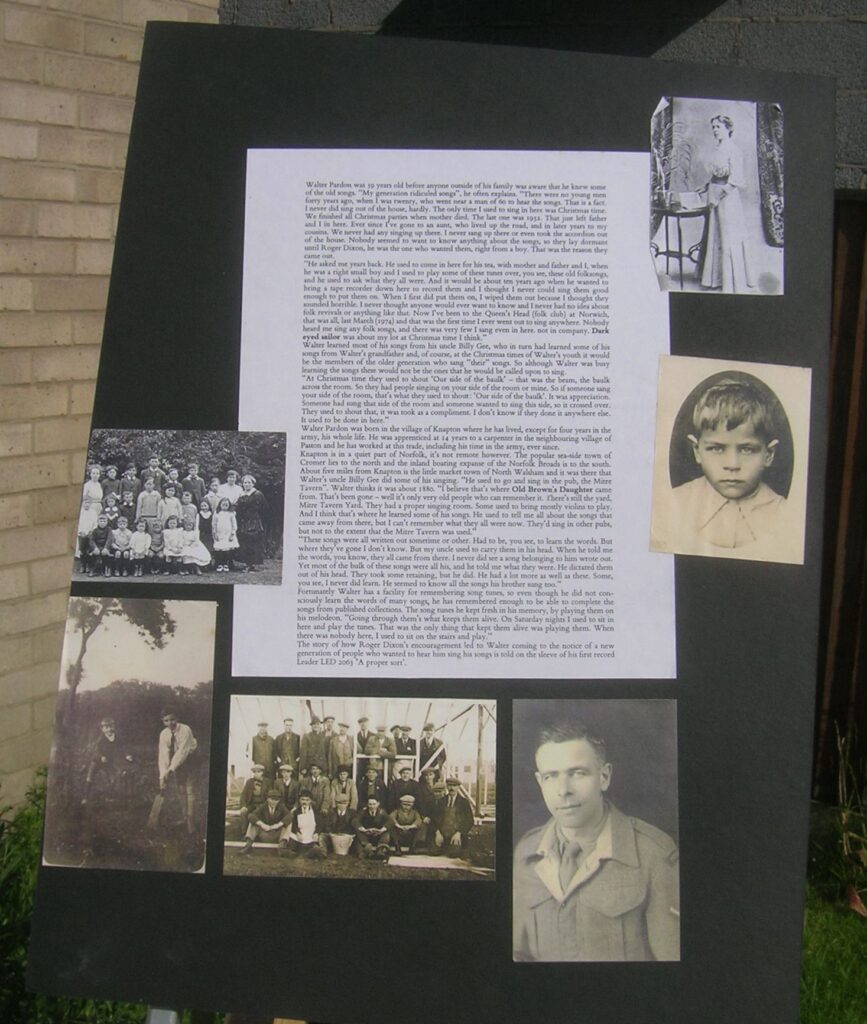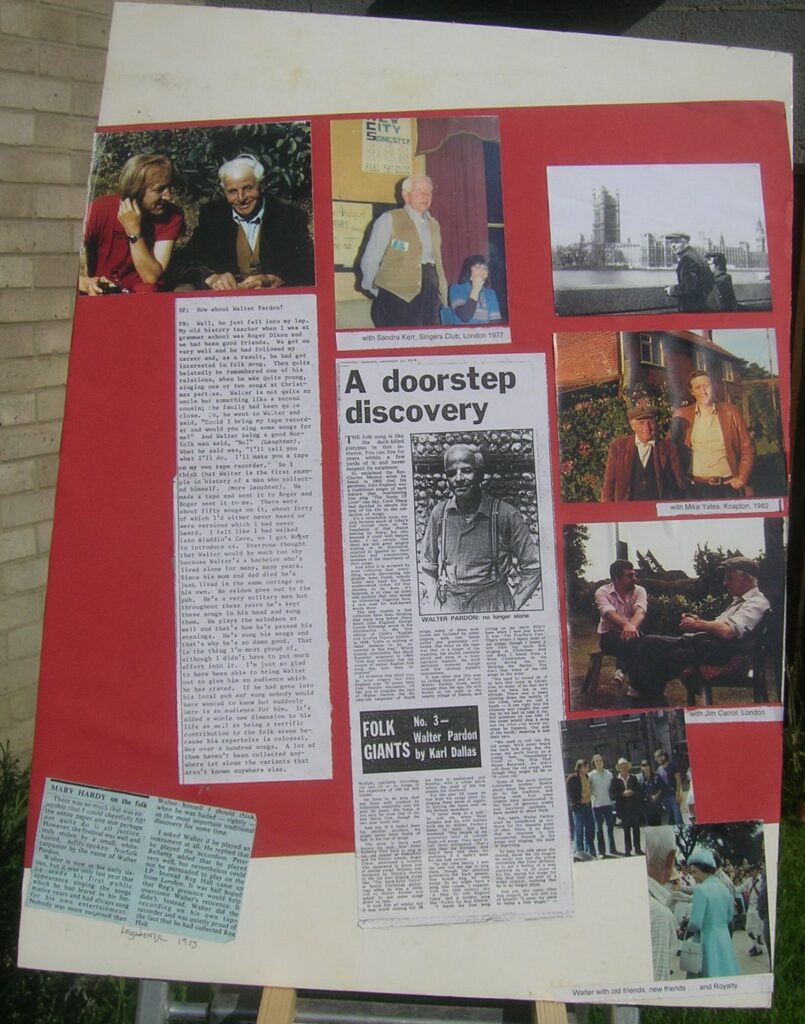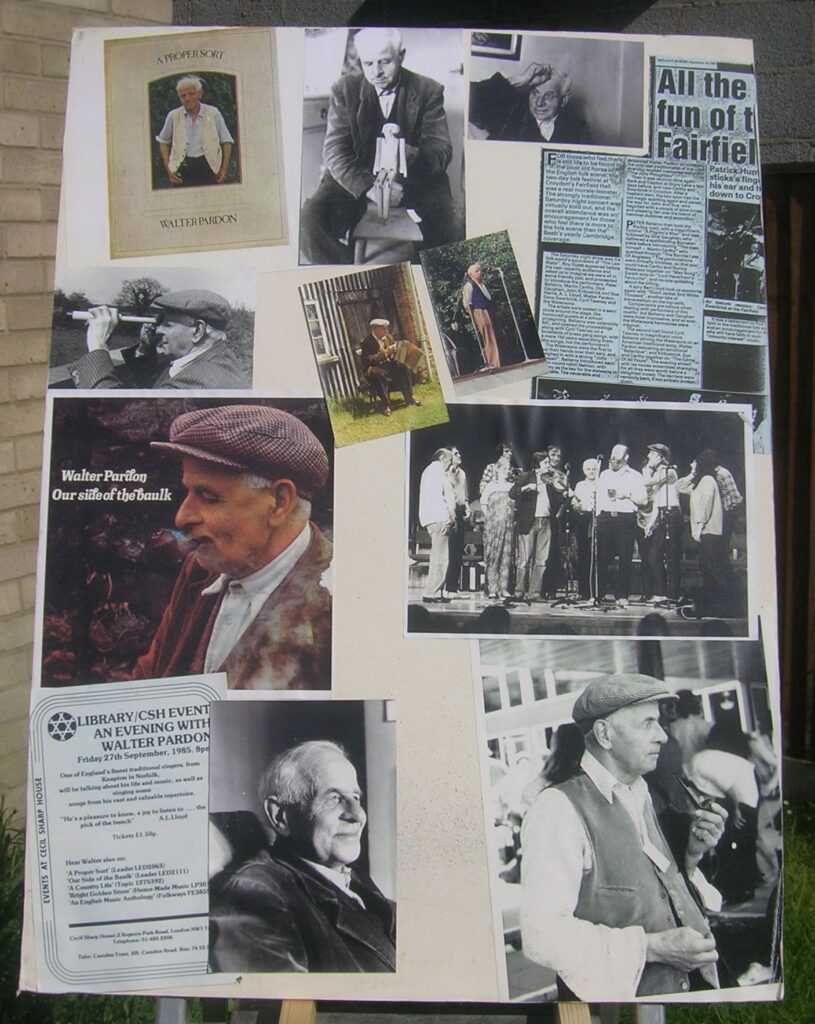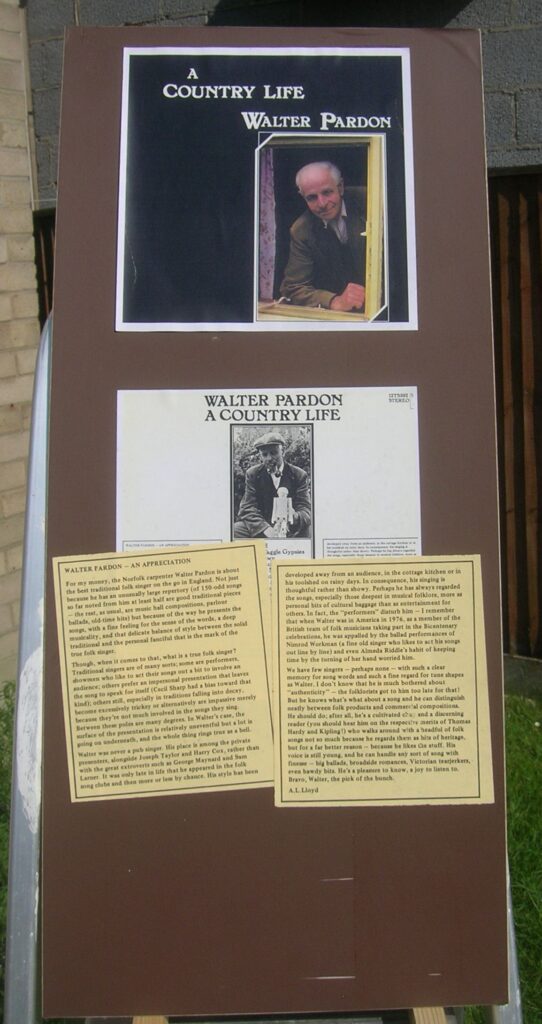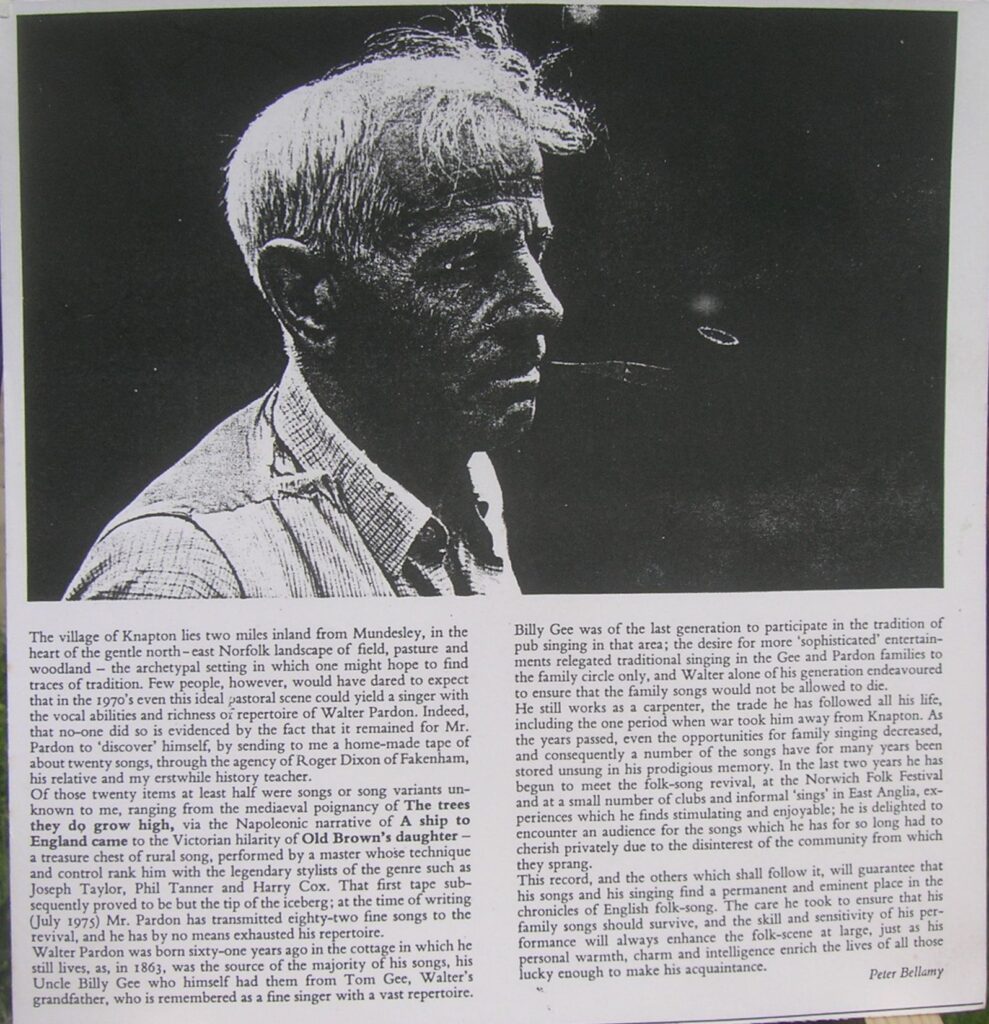 Copyright remains with the authors of each article, additional photographs supplied for this exhibition are credited to Pat Mackenzie, Derek Schofield, Doc Rowe as well as being from Walter's personal collection.
For more detailed scans of the individual content of the exhibition, please email EATMT .
July 2021