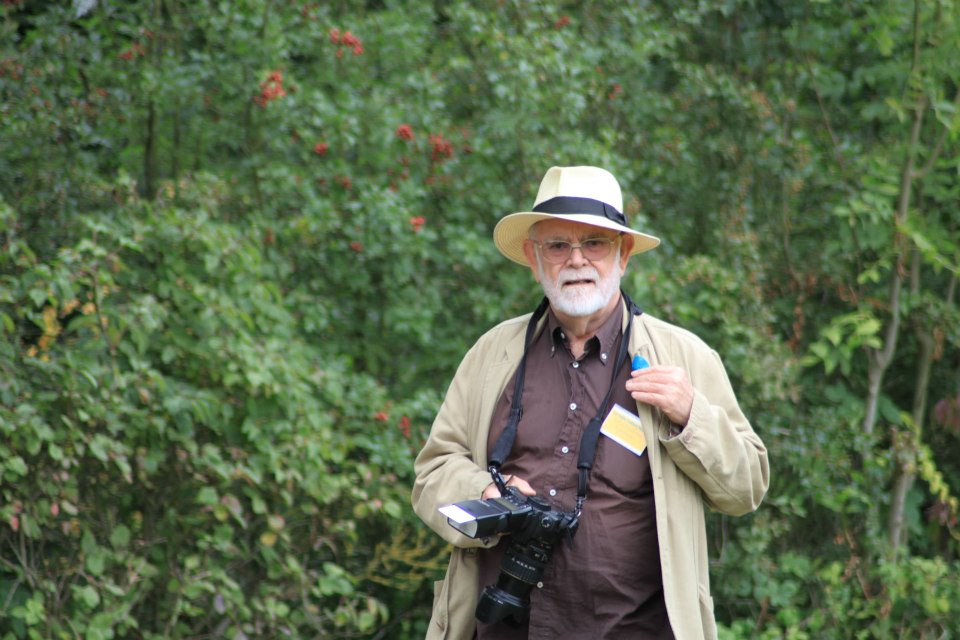 We were deeply saddened to learn of the death of a very dear friend to us all at the Trust and to the wider musical community.

Katie Howson, Co-Founder of the Trust shares:
'John had a deep love of, and a wide knowledge of the traditional music of East Anglia, especially singers from previous generations such as Harry Cox, Sam Larner and Walter Pardon. He also had a long involvement with the folk music revival during which he got to know luminaries such as Peggy Seeger. We shared a love for the West of Ireland and the Greek Islands, both of which were the subject of many a conversation and fond reminiscence. I'm very glad he got to go to the Fleadh Ceoil na hÉireann last year and very sad he won't be around at traditional music events in our own region any longer'.

John was a long time loyal supporter and one of the Trust's longest serving photographers – having snapped for us for 15 years. Not one to take centre-stage, he yet always played an integral part of our events, performing in his own way behind the lens.

EATMT Trustee, Lindsay Want shares:
'John was the gentlest of gentlemen who had such a natural flair for capturing the musical moments of song and dance so dear to us all. As well as giving his time and lending his photographer's eye at EATMT events, he was always out and about doing sound and photographic recordings of village hall concert parties and living heritage happenings, encouraging youngsters and old 'uns alike, both performers and audiences, to enjoy, celebrate and share the local traditions which he loved and cherished.
He has made an outstanding contribution, quietly, gently and so diligently and freely over the years. He will be fondly remembered through our memories, but above all through his work, which will serve to keep the spirit and characters, the music, dance and song present and accessible for generations to come'.

It has been an absolute pleasure to have his support and friendship over the many years and we send our love and best wishes to his family and close friends.
One in a million – John Halliday.
A selection of John's photographs: